The Scope of Delivery of Your Sex Doll
For dolloro, good service does not stop when a customer places an order. Rather, we want you to be completely satisfied when your order arrives. To ensure this, we gift you with various products with every order, which are of course free of charge.


In this article you will learn about how your
sex doll
is packed, which products are included in the delivery and what you have to prepare before your new toy arrives!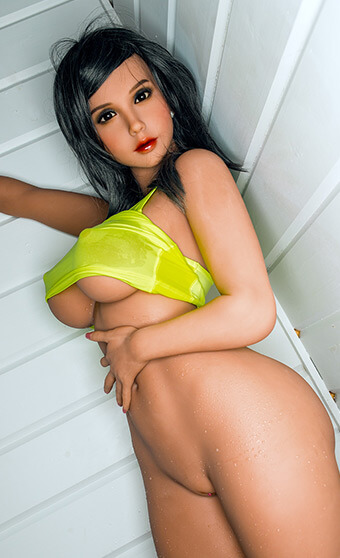 A Sweet Secret - The Packaging of Your Sex Doll
Not everyone is open about owning a sex doll. You may be ashamed or simply don't want your curious neighbors to know what you are doing in your bedroom.


Of course, how you deal with your passion for a sex doll and who you want to tell is completely your decision. Therefore,
discretion
is very important to us when packing orders.
Your sex doll will be delivered to your home in a neutral box, without any flashy logos or hints that would infer the sweet content.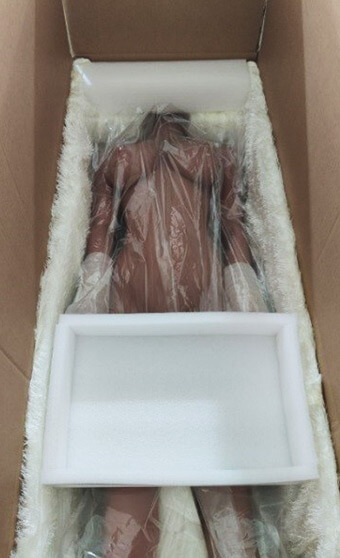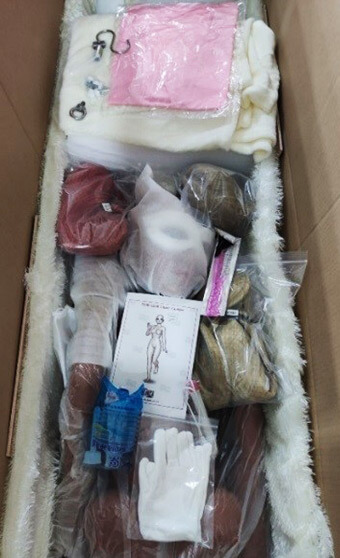 Along with discretion, the safe transport of our products is very important to us. The sexy goods should arrive at your home in one piece.


To ensure this, the box is well padded, and the head is usually packed separately. You can easily attach this onto your doll's body yourself, in just a few steps.


Afterwards, you only need to put on the
wig
and your sweetie is ready for a hot night with her new owner.
Scope of Supply - Sexy Accessories for Your Sex Doll
Especially if it's your first order, it may well be that you don't really know what you need to handle your
sex doll
properly. That's why you get a generous package with all kinds of tools from the vast majority of manufacturers represented on dolloro.
Tip: If you want to know exactly which free accessories are included with your selected sex doll, then simply ask us.
The scope of delivery includes gadgets that make your sex experience as pleasant as possible, as well as exciting lingerie. You can find the exact contents of your package here:
Oh, now it's Getting Hot! - USB Heating Rod
Our dolls are made of TPE (thermoplastic elastomers) and silicone, two materials perfectly suited to absorb and store heat.
To make the sex with your sex doll even more real, a heating rod is included in the delivery. This allows you to gently bring the TPE or silicone of the pleasure openings to body temperature.
The heating rod is easily connected to a power source via a USB port and only needs to be inserted into the desired love hole.
Leave the USB heating rod in the respective opening for about 10 to 15 minutes and then enjoy a super realistic experience with your sex doll.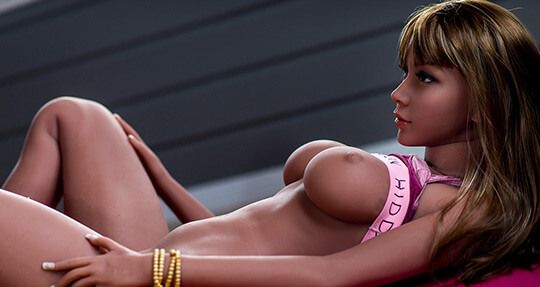 Exciting Lingerie for Your Real Doll
The clothes and accessories you see in the pictures of the respective real doll are not part of the delivery. Because you should have the freedom, right from the beginning to determine what your real doll wears and what she represents.
However, so that your sweet thing is not completely naked, you will get a free hot outfit with your order from many manufacturers. This could be a cute negligee or exciting lingerie.


With time, you will want to increase her wardrobe and offer your beloved a large repertoire of sexy underwear.


When choosing the sexy outfits, make sure that they are colorfast and the right size. Wash every garment, even the delivered piece, before you put it on your real doll. This prevents the skin of your TPE doll or
silicone doll
from discoloring.
Your real doll should only wear an item of clothing for a few hours. It is therefore best to undress her before stowing her away.
With the right size, on the other hand, you make sure that no pressure points form on your velvety soft
TPE sex doll
or on the flawless skin of your silicone doll.
Tip: You like variety and want to give your silicone or TPE doll a different look? With exciting lingerie and different wigs, you have the possibility to easily change your sweetheart's style.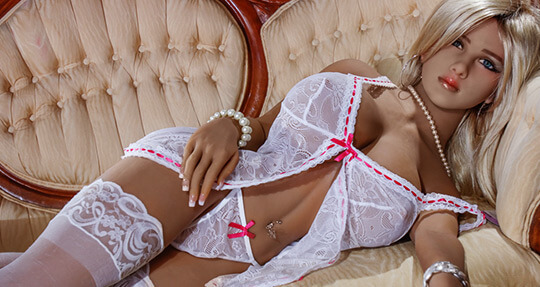 Free Care Set with Every Order of a Sex Doll
Just like a woman, a sex doll needs to be cared for and nurtured. So that you can immediately start with the
proper care
, every order will receive a great care set with the following components: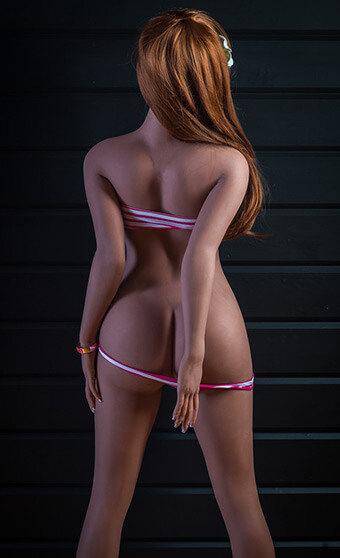 Vagina or Anal Cleaner
One of the most important tools is the vaginal or anal cleaner. This soap washes your sweetheart after sex and ensures that she is always fresh. If you do not use a condom, you should use the vaginal cleaner after each use of the pleasure openings and then allow them to thoroughly dry.


This is how you prevent dangerous bacteria from forming. Bacteria can potentially damage the material of your love doll.


When the free care set is used up, you can reorder the cleaner or simply switch to mild soap, conventional dishwasher soap, or baby shampoo.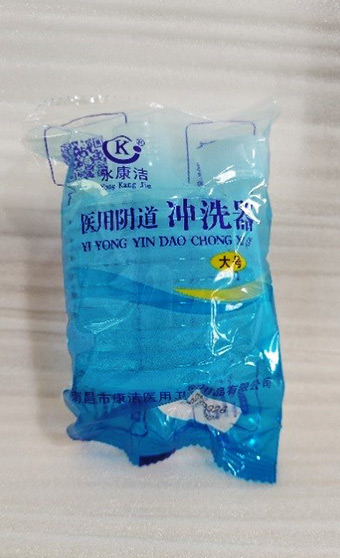 Do not forget to rub your doll with baby powder and baby oil (this is very important if you own a TPE sex doll).
In the following post, we tell you about how you should look after your sweetheart: Everything about cleaning & care
Practical Comb
So that the hairstyle of your sexy love doll always suits her, your order also includes a comb. Because her hair can get quite shaggy after a wild night with you. So that you can style the hair of your sex doll, you will find a cute comb in your order.


Don't forget that your doll's wig also needs looking after. We differentiate between synthetic and human hair wigs. The wigs of the love dolls from dolloro are all synthetic and can be easily cleaned and maintained.


Simply use baby shampoo and warm water to clean them and then allow them to air dry. Don't forget to comb your wig regularly to prevent unattractive knots and avoid heat from a hairdryer or hair straightener.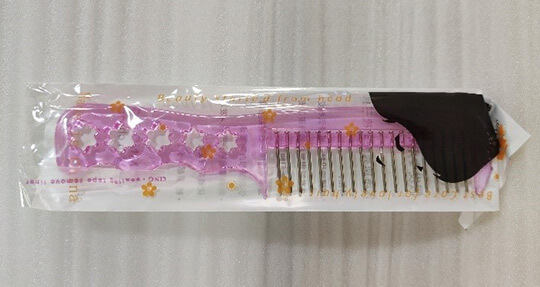 Want more on this subject?
Click here for the blog post: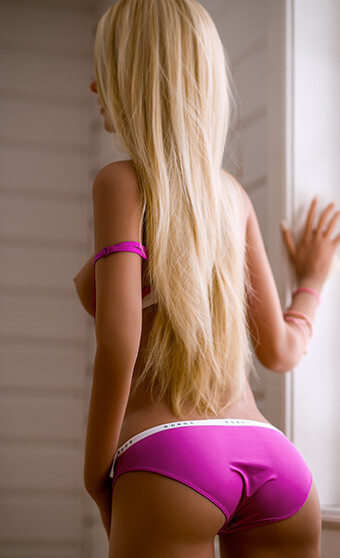 You Should Really Get That!
The additional items that the manufacturers of dolloro offer you for FREE, are very generous, but it cannot cover everything. To make sure you are truly perfectly prepared, ensure that you pick up the following items before your
sex doll
arrives: