Our Missionary Sex Torsos Bestseller
Qita Doll Sex Torso Lele
Cute Qita Doll Sex Torso Lele will turn your head. It is a lifelike replica of a real model. She is a small petite woman with elegant silhouette. Lele likes to wear thin clothes without underwear and loves the sensual feeling when the fabric tickles her between her legs. It makes her wet immediately.The lifelike look makes the sex torso hardly distinguishable from a real woman. On the skin you can see every single pore and wrinkle making it look ultra realistic. The sexy natural colors of the pussy invite you to penetrate and the Qita Doll® Sex Torso Lele always feels like having sex.The 1:1 cast of the cute model has two love entrances that want to be firmly penetrated. Her tender labia are already red and swollen with excitement. When you touch them you will feel how soft and gentle they give way. These sensual touches will make her all hot! The TPE of the Qita Doll® Sex Torso Lele is very high quality and feels lifelike. Pleasure yourself with the vaginal entrance as well as with the sweet butt hole. The sex torso is suitable for any position, do it with her as you like it.
Qita Doll Sex Torso Azhi
The lifelike Qita Doll Sex Torso Azhi can make all your fantasies about the sexy ass of a real woman come true. It is a 1:1 replica of the vagina of a young and sweet 20-year-old who has a natural figure and takes great care of herself. She knows exactly what she wants. Azhi likes it best when you use her vagina and butt, penetrating her really deep until you bump into the back. But the tender labia also look inviting! They're all red with arousal and gently envelop your member as you slide into them. On the ultra-realistic skin of the Qita Doll Sex Torso Azhi, you'll feel every pore and skin fold as you gently stroke it, just like the original. It has a natural sheen and feels velvety soft. You'll think you're grabbing a real woman by her tight ass! The two love entrances are cleverly carved out and thanks to the soft and elastic TPE they feel super tight and lifelike. Take the Qita Doll Sex Torso Azhi as you need it right now! You can have fun with him in any position. Whether you prefer to do it doggy or missionary.
Qita Doll Sex Torso Zhuzhu
Qita Doll Pubic hair:
Without
If you like ultra-realistic sex torsos, this one is for you. The Qita Doll brand makes the Zhuzhu sex torso with a real cast. The 20-year-old Zhuzhu turns heaps of men's heads with her tight ass. If you want to know what it's like to see her stretching it out to you expectantly, you can try it out now!Qita Doll's process allows for hair-accurate images, making Zhuzhu not only look incredibly real, but also feel lifelike! During the process, all pores and skin folds are copied as well. So when you pack and touch, you feel many small indentations just like natural skin. Colors of the cute labia are perfectly matched to the shape and are especially arousing. They peek out slightly and invite you with their delicate pink to penetrate. The soft vulva encloses you tightly when you go inside her and stimulates your penis like a real woman. Pleasure yourself, if you like, also with the sweet rosette. It has an equally tight entrance and is in no way inferior to the vagina. When you snuggle up to the Qita Dolls torso, you'll notice how lifelike it feels and you'll be in orgasm heaven!
Buy Missionary Sex Torsos at dolloro®
If you're into the missionary position, you've come to the right place with our Missionary Sex Torsos for Sale! Here you will not only find cheap missionary sex torsos, but also high quality and real feeling torsos. So if you want to buy Missionary Sex Torsos, don't miss out on our offers and top deals.
Our team of experts has selected the best Missionar sex torsos for you from a wide range of models and always checks the quality standards that have to be met. With some torsos, you even have the option to choose the skin colour and pubic hair. This way you can create your own unique torso.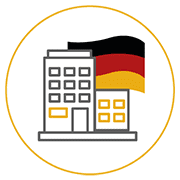 German retailer
dolloro® is a certified German dealer for missionary sex torsos. If you want to buy missionary sex torsos, you can be sure: With us, you benefit from conscientious quality assurance and control. We provide alll necessary standards and even more.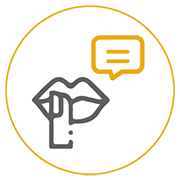 Highest discretion
Do you have a special request when you want to buy Missionary Sex Torso? Don't worry - only a few employees can access your data during your order to ensure a smooth purchase. We also use neutral email addresses and cardboard boxes.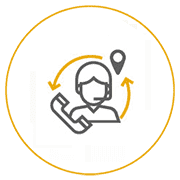 Professional customer service
The customer support team at dolloro® will discreetly and competently answer any questions you may have about buying pocket pussy. Our team of experts will discreetly record your concerns and questions and deal with them in detail.