Can I Customize My Sex Doll?
Your dream woman is usually unattainable, but not with a
sex doll
! You can design and customize a high-quality sex doll exactly according to your wishes. In this post, we tell you which options we at dolloro can offer you, and how you can have a sex doll produced exactly according to your wishes.
One Sex Doll – 1000 Possibilities
You've fallen in love with one of the hot sex dolls in our online shop, but she's not quite the perfect match yet? Then you have the following customization options for each of our beauties:
Change Her Eye Color
Regardless of whether it's a real woman or a
sex doll
, the eyes are often the first thing that strike you in the face of the person you're meeting. Often, it's the eyes that you fall in love with straight away, and it may well be that you have a favorite color. In order to design a sex doll that's perfect for you, you can configure all our sex dolls with your favorite color.

In addition to the classic brown, blue and green eye colors, there are other somewhat more unusual colors available. Amber, red, gray or even silver cat's eyes give your sweet love doll an interesting touch, and are perfect for every fantasy lover.
Choose Your Sex Doll's Hair Color
Blonds, brunettes or racy black hair? Which ladies have always turned your head? Because we want our sex dolls to perfectly match your type, most manufacturers allow you to refine them with your desired hair color.
Simply click on your favorite real doll and choose from natural hair colors such as blond, brown, black and red or a fashionable, colorful mane. If your favorite hair color is not available, or if you would like your sex doll to have a completely different hairstyle, you are guaranteed to find the perfect wig online.

Choose A Skin Color
The skin color of a Real Doll determines her character, and you usually have your preferences. Many people like beauties with flawless brown or black skin, while others prefer an Eastern European or Scandinavian pale type of Real Doll.
That's why you can easily select the skin color of some of our Real Dolls during the ordering process, and create the Real Doll that's perfect for you.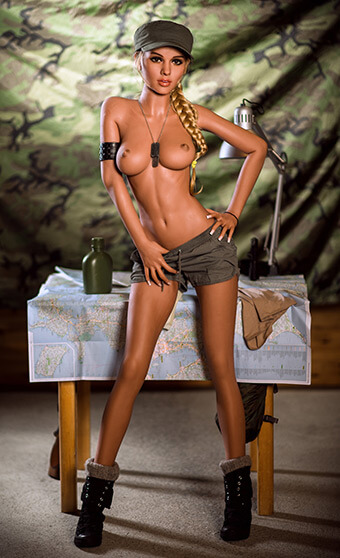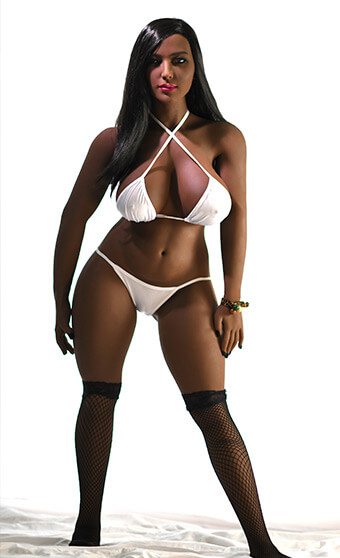 With Or Without Pubic Hair?!
Pubic hair is a detail that definitely divides opinions. Many sex doll owners only love bare and smooth sex dolls, while others enjoy a small or even pronounced bush.
Basically, most sex dolls have no preset pubic hair, but you can easily select your style during the ordering process. The manufacturers of premium luxury sex dolls even implant the individual pubic hairs into the high-quality silicone by hand.
So, decide for yourself how you want your sweetheart to be below!
Note: The options listed are completely free with dolloro!
Customization For Practical Use
It's clearly the appearance of a Real Doll that plays the most important role for you as the future owner, and which you want to individualize so that it corresponds exactly to your ideas. The following two customization options do not affect the look, but make it much easier for you to use your Real Doll:
Standing Feature – Sex How And Where You Want It
The standing feature is really helpful if you want to lean your Real Doll comfortably against a table, for example. We offer this feature for all Real Dolls, and you can easily select it during the ordering process.
So that the steel skeleton does not drill through the soft soles of the feet when leaning against a wall or against a piece of furniture, three large screws are mounted on the soles of the feet during the production of the
sex doll
. These balance the weight of your dream woman and allow her to stand on her feet (when she's leaning against a wall, for instance) without damaging the sex doll – very practical if you want to have sex outside of bed!
But please note that this configuration does not allow the Real Doll to stand unsupported. Even though a robust steel skeleton is hidden under the velvety TPE or silicone coating of the Sex Doll, she obviously has no sense of balance.
Removable Vagina For Easy Cleaning
The vagina is the core of your sex doll and should not only look realistic, but also feel that way. This is made possible by the detailed design and the choice of either TPE or silicone. But there is also a very practical customization option that you should not forget when buying your TPE or silicone doll.
Sex dolls usually have integrated vaginas that perfectly correspond to the female anatomy, and must be cleaned very well after every rendezvous. dolloro offers you the possibility of choosing a removable vagina for your doll.
This customization has the great advantage that it's much easier for you to clean. Because, as the name suggests, you can remove the vagina and clean it with warm water and mild soap and dry it thoroughly.
Then, simply insert the cleaned sex aperture back into the sex doll, and she's ready to go again.
Note: The options listed are completely free with dolloro!
Make Her Real Options For Your Love Doll
Make Her Real is a series of very special customization options that make sex with your beloved incredibly realistic. Make Her Real includes the following options:
Improved breast feel
Changing the breast feel, or the hollow-breast setting, is our recommendation if you want to buy a love doll with large breasts. TPE and silicone are pleasant, soft materials that feel natural. Naturally, the same material is used for the breasts.
Love Dolls with large breasts require a larger amount of material. Because of this, the breasts may feel firm to the touch. You can compare this to kneading silicone breasts, and there are some fans who even prefer this feel.
Many other customers want a natural feel, just like with real large breasts. This is where the breast-haptic settings come into play. If you choose this option, cavities will be left in the breasts during manufacture. If you squeeze these magnificent breasts, the material has the opportunity to use the cavity and they feel soft.
So, if you like natural breasts with a soft feel, you should definitely choose this option!
Note: The Make Her Real options are free with dolloro!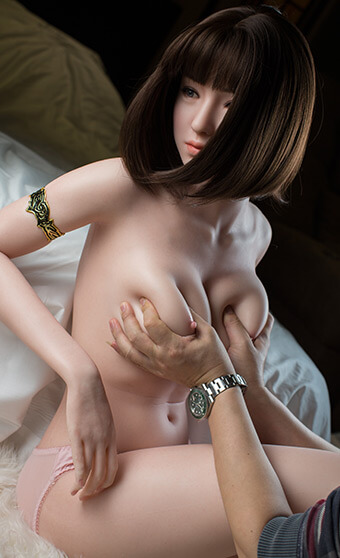 Sexy tongue option
The tongue option is a customization that no BJ lover should do without. If you enjoy a soft tongue that makes oral gratification even more exciting, the tongue option is perfect for you.
Depending on the manufacturer, a tongue will be built into your Love Doll or enclosed with your order. With the second option, it's easy to insert the TPE tongue into the mouth of your Love Doll yourself and take it out, clean and reinsert it after oral sex.
The artificial tongue is lovingly designed and looks super realistic, and gives your Love Doll a cheeky touch, even in photos.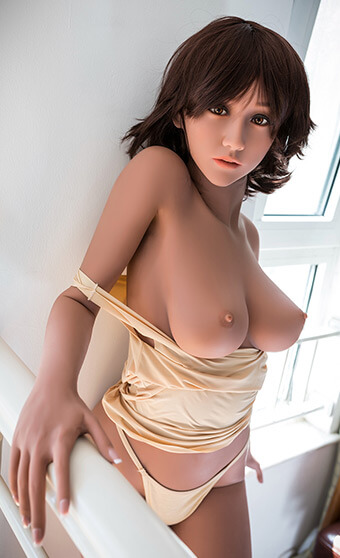 Optimized skeleton
As you probably already know, a sturdy steel skeleton forms the framework of your loved one. It is modeled on the human skeleton and allows you to put your Love Doll in a wide variety of positions. Due to the fantastic workmanship, your beloved can even hold the positions and thus enable realistic lovemaking.
The optimized skeleton even goes a step further here and allows greater freedom in articulating the Love Doll. The range of maneuverability is greater thanks to the premium skeleton, and you can, for example, also move her shoulder area, which allows her to assume even more positions.
So, if you're looking for incredible agility, you should definitely choose this option when ordering.
Individual Requests, Individual Love Dolls – 100% Discreet
A Love Doll embodies your ideal sex partner. You can use the customization options listed above to ensure that a TPE or silicone doll genuinely reflects your dream woman. But sometimes, you have very special wishes that even a large range of Love Dolls cannot fulfill.
So, if you are one of those TPE or silicone doll fans who finally wants to live out their very own fantasy, then you should definitely contact us via the request form. We'll design your dream Love Doll according to your wishes and have her produced exactly according to your ideas.
You can rely on us at dolloro to work on your TPE or silicone doll discreetly and in compliance with the highest data protection standards.
Sex Doll Personalization Tips
Finally, we would like to give you a few valuable tips on personal design that will allow you to enjoy a Love Doll for a long time to come.
Customizing your Love Doll is easy and gives you lots possibilities to create your dream woman. Of course, whatever you like is allowed. So, get creative and enjoy wonderful hours together with the perfect sex doll for you!

Tip: Use our Doll Matcher: Before you order a sex doll, you should definitely use the Doll Matcher from dolloro. Based on your information, sex dolls will be suggested to you that exactly match your taste.