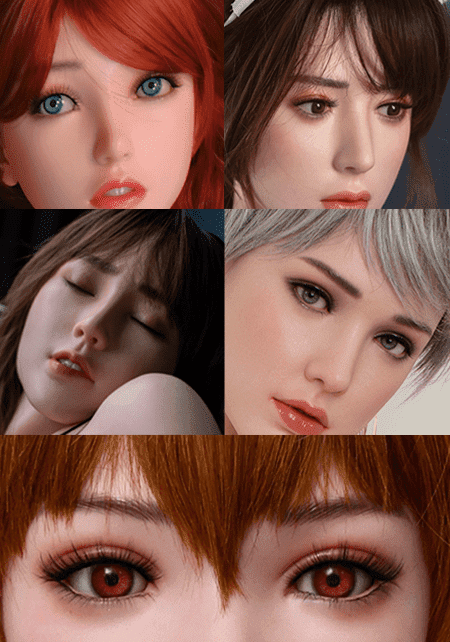 DETERMINE DESIRED EYE COLOUR
✧ Lifelike and radiant eyes
✧ Choice of 5 variations
✧ Individualisation down to the smallest detail
The eyes are probably the first thing you look at when you look at a doll's face. So it is all the more important to choose the most beautiful eye colour. You have the possibility to choose between 4 different eye colours and to decide if your doll should have closed or open eyes. Beside the colour blue there are brown, grey and red-brown eyes.
SELECT DESIRED WIG
✧ Ultra realistic synthetic hair
✧ Choice of 8 variations
✧ Hair colour - and length self-determinable
When it comes to hair and hairstyles, opinions differ. One likes long, wavy hair, the other cheeky short hairstyles. You can decide for yourself which hairstyle your GYNOID Sex Doll should have by simply choosing it yourself.
You can choose from a total of 8 different wigs that differ in length, structure and colour. We want to give you the possibility to configure your doll from head to toe. And what could be more important than the hair of your doll?