Best Seller Starpery Dolls
Silicone Sex Doll Amy Starpery - 156 cm E-Cup
The description refers to the model 156 cm with E-cups.Sexy TPE Doll Amy works in a bar. There she quickly learned to assert herself. The bar is namely mainly visited by biker gangs. However, no one messes with the beautiful sex doll so quickly. In the bar and in the sex life she has the say. Anyone who does not submit to her has a problem. The hot love doll is into it when guys kneel in front of her and lick her shaved p***y to orgasm. This sex doll rarely compromises and not at all during sex. There she always says where it goes. The Real Doll Amy comes accordingly especially very well with submissive men.This sex doll is 1.56 m tall and has a slim figure with curves in the right places. She has damn horny E-cup tits, long brown hair, blue eyes, a bright velvety skin and a horny blow mouth. Amy loves hot denim outfits and costume jewelry.
Silicone Sex Doll Hedy Starpery - 171 cm A-Cup
The description refers to the model 171 cm with A-cups.Sex Doll Hedy is a girl from a very well protected home. She had a good school education and now studies business administration. The sex doll is even one of the best in her studies. She still lives with her parents, who are very strict about meeting boys. That's why the silicone doll regularly sneaks out of the house in the evening or at night to meet guys. The premium luxury sex doll is namely looking for the man who knows how to deal with women. However, she doesn't want just anyone to get close to her, but the right one.Love Doll Hedy is 1.71 m tall. She has long brown hair, bright blue eyes and a beautiful girlish look. Her fair skin is as velvety as her untouched shaved p***y, which is still quite tight. She also has cute little A-cup tits.
Silicone Sex Doll Liao Starpery - 171 cm C-Cup
Sexy Love Doll Liao has always done a lot for school and now for her studies. She is a very disciplined sex doll and is currently studying mathematics. She used to be the best in her class at school. Today she is one of the best students at her university. However, for quite some time she has been noticing that all her discipline is causing her to miss out on life. Now she is about to change her life without losing sight of her goals. The Sex Doll used to always have an excuse ready when she was invited to parties. Today, she is the first to join in.The beautiful premium luxury doll now regularly goes to parties and meets with different men to enrich her sexual experiences. Liao is 1.71 m tall and has long black hair and almost black eyes. She a fair and beautifully soft skin. Meanwhile, the hot sex doll has found pleasure in fucking, so her shaved p***y is always wide open with horniness.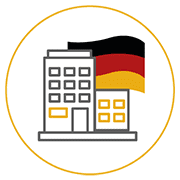 German retailer
At dolloro® you are at the right place if you want to buy a Starpery. We are a certified German retailer, which attaches great importance to careful quality control. Therefore all products meet the necessary quality standards.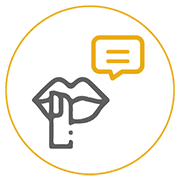 Highest discretion
You attach great importance to discretion when buying Starpery? Then we are definitely the right retailer for you. Besides our discreet packaging, we always communicate with you via neutral e-mail addresses. So nobody gets wind of your hot order!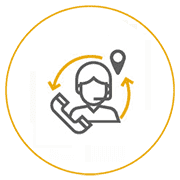 Professional customer service
The German customer service of dolloro® will discreetly and professionally assist you with any questions you may have about ordering Starpery Dolls. Our team of experts will handle any Starpery buying concerns in detail.