The dolloro® brand overview for sex toys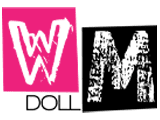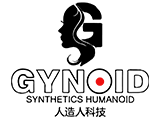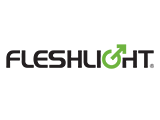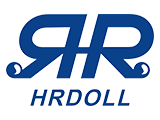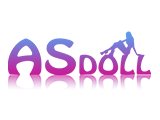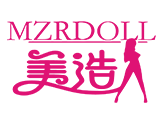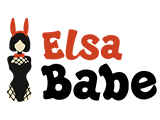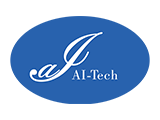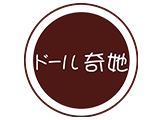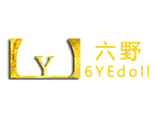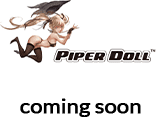 GYNOID (RZR Doll)
These
premium luxury dolls
are guaranteed to be a dream come true. The silicone dolls from
GYNOID
, also known as RZR Doll, are even better than reality! They have been lovingly handcrafted with the smallest details in mind. No one who longs for a premium luxury sex doll will be able to avoid the real dolls by GYNOID. This luxury manufacturer excels at turning
love doll
fans' wishes into reality. You will notice how quickly you forget that the premium luxury sex dolls, which are between 148 cm to 172 cm tall, are only made of innovative silicone.
The GYNOID Dolls

Extremely realistic
sex dolls where you
cannot believe that they are "only" made of silicone.

Incredible details that are lovingly painted with the highest precision onto the Real Dolls' high-quality bodies.

The perfect skin-like feel of the silicone is reflected in the realistic appearance and unique quality.

WM Doll
WM Doll's
goal is to fulfill their customers' every fantasy. They achieve this with their wide range of beautiful love dolls. WM Doll offers
sex dolls
with different figure types, which vary in size within the range of 140cm to 174cm. It's up to you: do you prefer to be enchanted by a super athletic Real Doll, to nestle your face against big silicone style tits in bed or do you prefer to enjoy small natural breasts? WM Doll offers you everything you can dream of.

Incredible selection of different body types - ideal to live out any fantasy

TPE and silicone dolls that shine with extraordinary quality

Lifelike details conjured up by professionals in the industry

MZR Doll
MZR Doll
is an absolute
premium sex doll
manufacturer. MZR Doll, also called Meizao Ren, offers extremely realistic sex dolls made of silicone and TPE. They pay special attention to the small details and design the Real Dolls with the help of real doll artists. Every hair, every vein, every millimeter is treated with the utmost precision, which is why every customer of this brand can expect fabulous sex dolls. So, if you are looking for lifelike love dolls made with great attention to detail, MZR Doll is the right choice for you!
Asian sex dolls are this manufacturer's strong point & are perfect for lovers of Asian beauties.

Incredible details produced within days of precision by doll artists, make for lifelike sex dolls.

TPE & silicone combined provide a lifelike feel & durability.

Elsa Babe
If you are looking for a love doll with an extraordinary look, then the
Elsa Babe
sex dolls are just right for you. Elsa Babe is the flagship for sex dolls from the anime and fantasy world. These
love dolls
are characterized by their big googly eyes, which are typical for the culture originating from Japan. You can get yourself a mainly 165 cm tall Elsa Babe Dolls in the style of delicate elf or a real anime girl in the bedroom and all that with fabulous curves.

Magical elves will enchant you thanks to their unique details and will read your every wish from your lips.

Take one look into the cute anime girls' big googly eyes and find yourself in the world of hentai.

Silicone which gives the enchanting Elsa Babe Dolls velvety soft skin and ensures a lifelike sex experience.

Cosdoll
The
Cosdoll
brand embodies hot youthfulness with slim bodies and natural as well as fake breasts in all its sex doll models. Whether you're into the American Sweet Heart love dolls, Asian beauties that blow your mind, or a hot Latinas that really turn you on, Cosdoll is sure to have the perfect sex doll for you. Cosdoll bases their
TPE sex doll
designs on all ethnicities to offer you natural and authentic sex dolls between 148 cm to 165 cm tall. This makes for real eye-catchers and love dolls with a lot of charm.

Skin-like TPE ensures easy handling & care, as well as a uniquely realistic sex experience with your Cosdoll.
The great variety of sex dolls guarantees everyone will find their dream woman and have her in their arms soon.

Femininity and beautiful curves are one of the trademarks of Cosdoll. You will surely find your preferred figure type within their selection.

6ye Doll
6YE Doll
is one of the manufacturers that offers an incredible variety of sex dolls. All your wishes will come true, no matter if you like light skinny Eastern European girls with small breasts or big curvy dark-skinned beauties. You can choose from countless love dolls in sizes ranging from 138 cm to 170 cm. Despite this fantastic choice, the 6YE Dolls are characterized by their attention to detail and high realism.
This Real Doll manufacturer focuses completely on naturalness in its
TPE sex doll
designs and thus gives their customers what many other manufacturers fail at. If you are a fan of realism and diversity, you will find it with 6YE Doll.

TPE ensures an absolutely real sex experience and makes the beauties' skin incredibly soft.

True-to-nature figures are the be-all and end-all in the production of realistic looking love dolls.

Different types for all tastes! You are guaranteed to find your dream sex doll.

OR Doll
At first sight of the
OR Dolls
sex dolls it becomes clear what their two decisive arguments are: clearly the gigantic tits, which provide a lot of sex appeal. With this brand, you'll find both slim and cute Real Dolls with huge breasts. All of them share one great desire; to become your
real doll
. You are especially fond of Eastern European beauties? Then be sure to check out the dream girls from OR Doll. They are between 146cm and 161cm tall and made of high quality TPE.

Angelic faces are waiting with their wide eyes to be kissed by you

Curvy dream women convince with particularly pronounced curves and high sex appeal

Huge breasts that are especially suitable for anyone who dreams of living out his fantasies with a sex doll
AS Doll
The
AS Dolls
stand for pure eroticism. If you are looking for new adventures, these
sex dolls
will make all your dreams come true. As a sex doll fan, you can expect a huge assortment of different hot and kinky real dolls. You can find are sex dolls with natural, slim, and feminine figure and of course with big breasts in sizes between 148 cm and 170 cm. The beautiful faces, perfect bodies, and full lips of the AS Dolls radiate pure sensuality.

Hot curves - erotic curves are the specialty of AS Doll.

Flawless faces with full lips and a sweet innocent look.

Big breasts - whether natural or fake, there is something for everyone!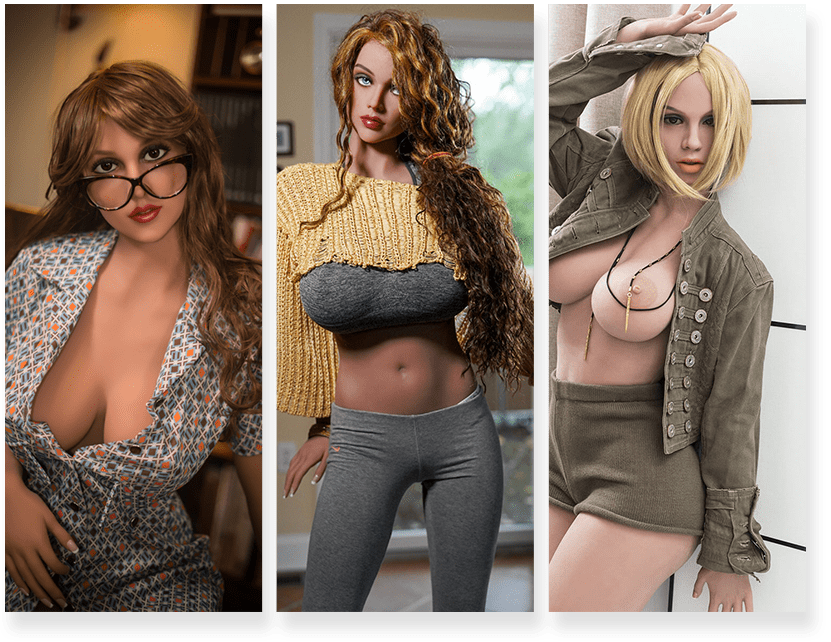 YL Doll
It will get creepy in your bed with the sex dolls from
YL Doll
. Some Love Doll lovers especially appreciate having a queen of the underworld in their bedroom. The brand not only offers
TPE sex dolls
that are busty southern girls but is also ideal for vampire lovers. The hot blood suckers are between 146cm and 161cm tall. You can be sure that the sex dolls will be perfect for your sexual needs and will bend into almost all positions with you.
Fantasy ladies want to spend scary good times in bed with you.

Large breasts provide a perfect cleavage, both in natural and fake look.

Wonderful faces that have a high recognition value due to their unique style.

AI Tech
Welcome to the future -
AI Tech
invites you to a sexy journey into the next century! You and your new sex robot are invited by AI Tech. This company has years of expertise in the field of AI and uses it to fulfill your wildest sex dreams. The exceptional AI Tech brand offers a hot selection of cute and sporty sex robots with hot curves. Behind the wicked
TPE sex dolls
hides a sophisticated technology that allows you to talk to your beloved - and only too gladly your
sex robot
tells you which touches she particularly likes. If you hit the right spot on her sensors, she'll gratefully moan in your ear and bat her eyelashes in embarrassment.

The heating function is super convenient when you want to experience realistic sex. Because it comes automatically to body temperature!

Realistic facial expressions make your sex doll more than just a luxurious sex toy. With a genuine expression, she becomes a loyal partner.

The voice function provides an ultra realistic interaction with your new sex robot. Because now your sex doll can say exactly what she likes!