Tracy's Dog® | Sex Doll Torsos for Sale ~ Fast Delivery
Our new products from Tracy's Dog®
Our best selling Tracy's Dog® products
All Tracy's Dog® products in detail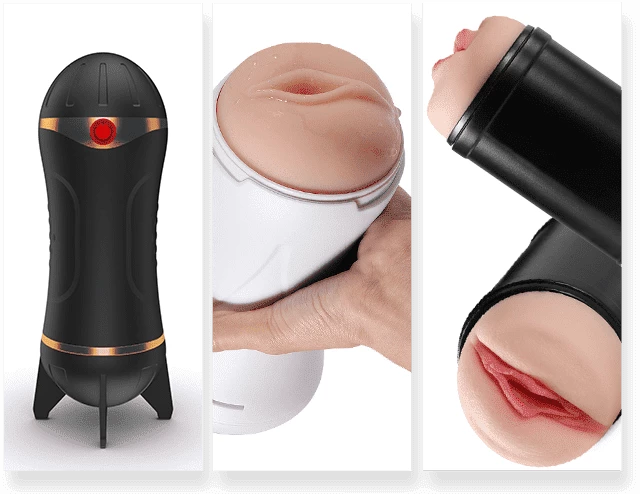 ELECTRONIC & MANUAL MASTURBATORS FROM TRACY'S DOG®.
✧ New orgasm experience
✧ Stunning design
✧ Super realistic skin feel
Have you ever wanted to experience an orgasm that is out of this world? Then you definitely need to check out our masturbators from Tracy's Dog®. With the brand's finely crafted technology and loving design, you can completely sit back and let yourself be satisfied without much effort.
All masturbators feel ultra-realistic and are made of very high-quality material. They offer a lifelike feel that you can see for yourself.
SEX DOLL TORSOS BY TRACY'S DOG®
✧ Soft & high quality TPE
✧ Various body types
✧ Lifelike feeling
The sex doll torsos from Tracy's Dog® have it all. All torsos are made of TPE material for a lifelike feel - just like a real woman.
The torsos come in different shapes and even the labia could not be more individual. The Tracys's Dog® Sex Doll Torsos are a must-have if you're looking for a realistic sex experience.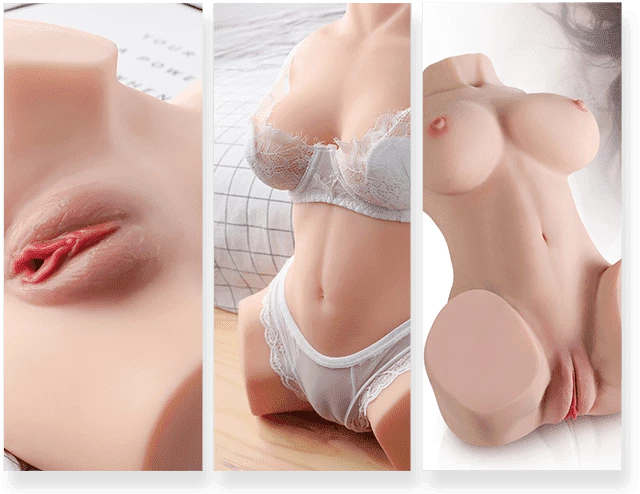 ELECTRIC DILDOS FROM TRACY'S DOG®
✧ High quality material
✧ Multiple rhythms & intensities& Intensitäten
✧ Lifelike skin feeling
Ladies watch out! We at dolloro® offer you dildos that you have never felt before. All dildos from Tracy's Dog® have an electric function in addition to the real feel. The dildo can be controlled by remote control and takes you to completely new spheres.
In addition to the different intensity levels, there are dildos that gently swing back and forth, vibrate, or even extend and retract on their own.
If you want to buy a dildo as a man, for example to surprise your partner or even for yourself, you can look forward to the top quality of the brand.
Buy Tracy's Dog® at dolloro®
The mission of Tracy's Dog® is to revolutionize the sex life of couples and masturbation in general, and for this the brand is continuously tinkering with new sex toys. Regardless of age, gender and sexuality, Tracy's Dog® always puts you and your customer's needs first.


In addition to toys for couples and women, Tracy's Dog® offers an incredibly interesting selection of sex toys for men, both manual and electric. Especially the latter toys hold some surprises when buying Tracy's Dog®. For example, there are electric masturbators that can suck or massage the penis.
So the assortment is huge if you want to buy a toy from Tracy's Dog®. Get to know the fantastic toys from Tracy's Dog® now and let yourself be surprised by incredible sex toys.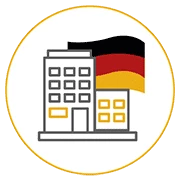 German retailer
We are a German online store, which is why you can be sure that when you buy Tracy's Dog®, everything meets German quality standards.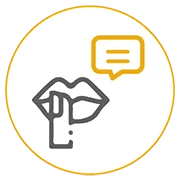 Highest Discretion
When you buy Tracy's Dog®, we protect your privacy so that your information remains anonymous. Only certain employees are allowed to see your information.
Professional customer service
A knowledgeable customer service team is always available at Tracy's Dog Kaufen® should you have any questions or concerns about the products.