Asian / Japanese Sex Dolls for Sale
Our Best Selling Asian / Japanese Sex Dolls
Silicone Sex Doll Lisa GYNOID - Premium Doll
Some luxury sex dolls are a bit shy, and there are silicone dolls like Lisa that just put every c**k in their mouths. While her 1.60 m tall, slim teen body hasn't been touched yet, her silicone doll p***y wants to be filled at all times. This Asian high-end sex doll with an angelic face and big brown eyes knows exactly what she is doing to the men with her curves and big fat E-cup tits. She is only too happy to bear the consequences of her flirting. You should make Lisa your own sex doll if you want to avoid boredom in the bedroom!
Silicone Sex Doll Li hui GYNOID - Premium Doll
Li hui is a high-end sex doll who knows how to behave in life. She always has a friendly and elegant appearance, so that one might not believe that she is a dirty little silicone doll. But she is a dirty sex doll who loves to wrap older men around her finger. She has already let a few of her concert guests enjoy her greedy p***y and she's been f****d on the piano numerous times. With her light and flawless skin and dark hair, the petite silicone doll is a real eye-catcher. She likes to wear elegant dresses and exclusive, expensive jewelry, just like any other premium sex doll. If you look into her dark eyes and see her sexy pout, you won't be able to refuse any of the wishes that come from the lips of this silicone doll. But this enchanting silicone doll spreads her legs for every wish fulfillment. The 1.72 m tall Li hui also has big E-cup tits that make it hard to resist her elegant, premium sex doll charm.
Buy Asian / Japanese Sex Dolls from dolloro® - Your benefits
At dolloro® you can find a huge selection of asian / japanese sex dolls for sale. So, if you want to buy asian / japanese sex dolls, you are definitely right here. Besides the huge product selection, the asian / japanese sex dolls also impress with their lifelike look and feel. The high-quality bodies and heads will surely wrap you around the finger with their beauty. If you buy a asian / japanese sex doll, you're guaranteed to meet the woman of your dreams. We have the best asian / japanese sex dolls in stock, so fast delivery is guaranteed.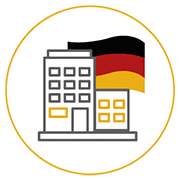 German retailer
dolloro® is a certified German retailer in the market for the best asian / japanese sex dolls. With us, you benefit from conscientious quality control when buying asian / japanese sex dolls. You don't have to worry when ordering, because all asian / japanese sex dolls meet the required standards.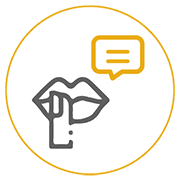 Highest discretion
Your preferences and wishes are top secret with us! Only a few authorized employees have access to your data during the order process in order to handle your purchase without any problems. We use neutral e-mail addresses and packaging without logo.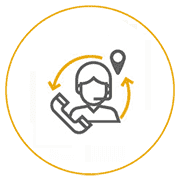 Professional customer service
When you buy from dolloro® asian / japanese Sex Dolls, you'll have a professional team of experts at your side to provide you with detailed answers. This means that no matter what questions are on the tip of your tongue during the ordering process, our German customer support will answer them competently.