GYNOID Doll Vagina Models
Your personal GYNOID should of course also be perfectly adapted to your vagina structure. There are a total of 10 different models that differ in vagina structure and vagina depth, whereby the standard model offers a total of 4 different depths from 10 cm to 18 cm. Decide for yourself which depth and which structure the vagina of your GYNOID Doll should have.
You can also choose whether your doll should have pubic hair or not. As is well known, opinions differ here: some prefer it to be smooth and shiny, while others prefer it to be a bit bushier. Here, too, you can of course choose how you prefer your own personal unique piece.
Would you like to have a look at the other configuration options? Go back to the overview here.
Standard vagina model
Depth: 10 cm, 13 cm, 15 cm, 18 cm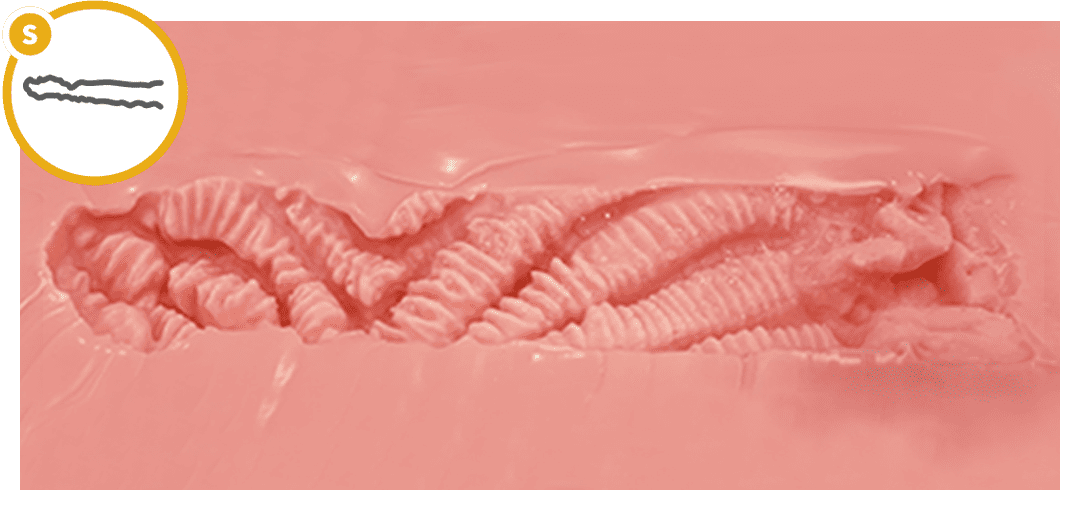 Vagina model 10
Depth: 12 cm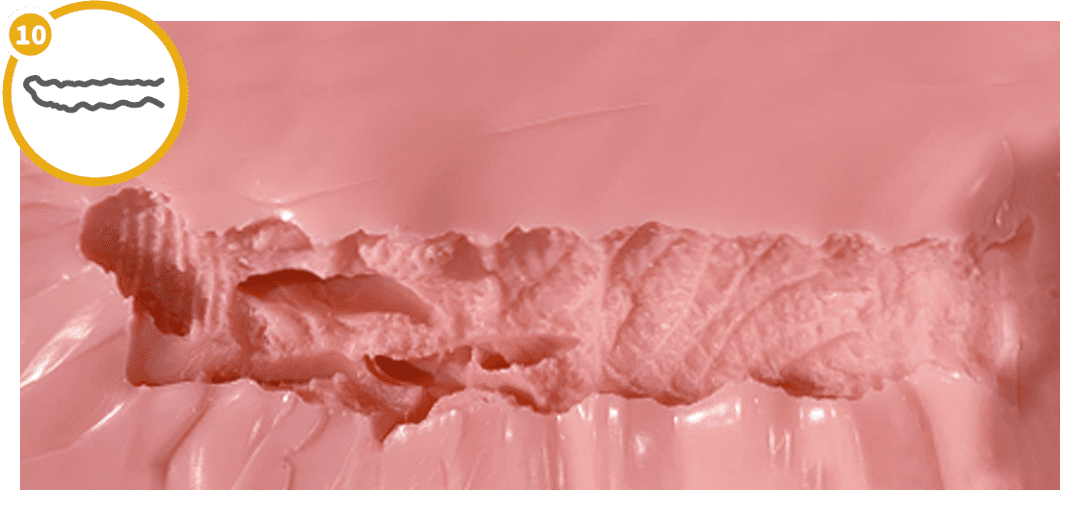 Vagina model 11
Depth: 12 cm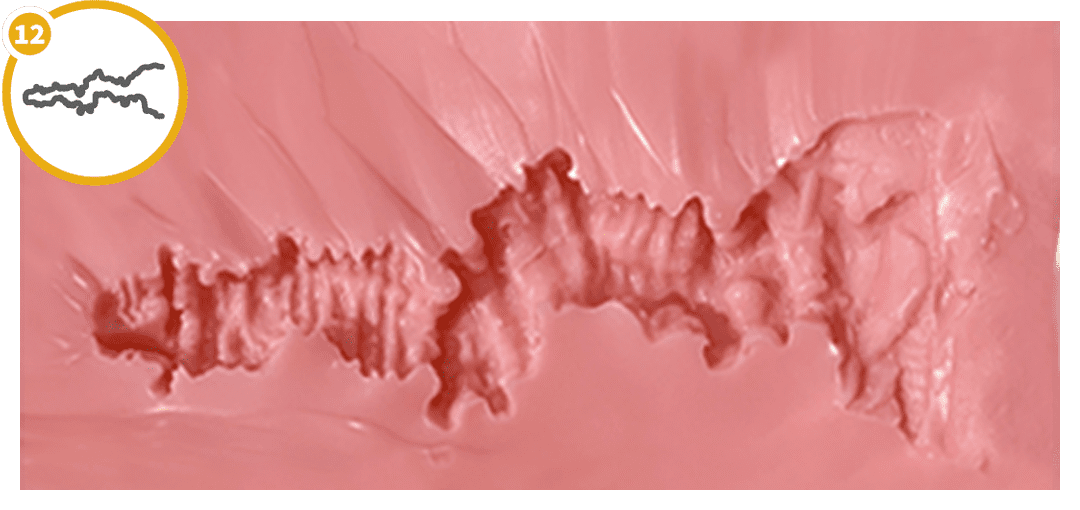 Vagina model 12
Depth: 11 cm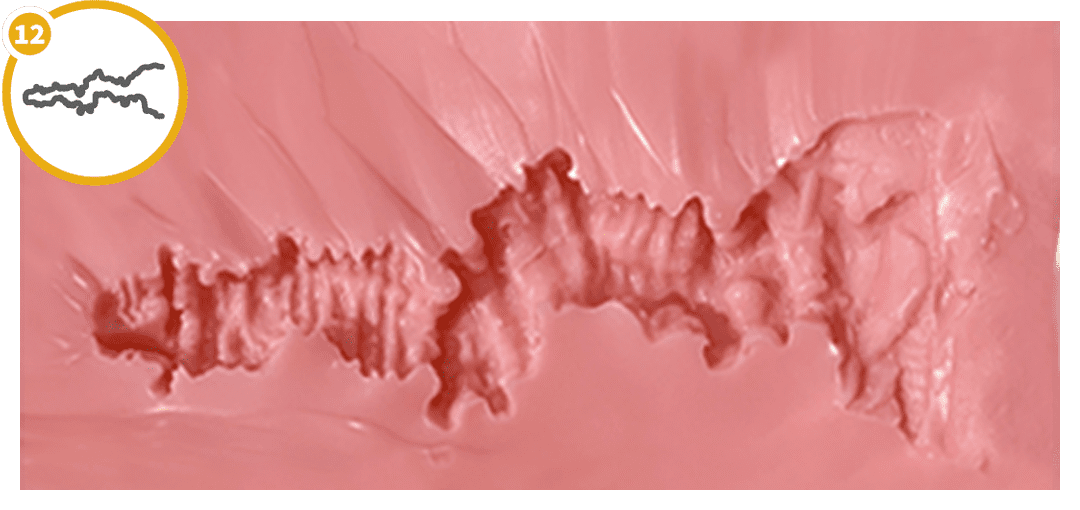 Vagina model 13
Depth: 12 cm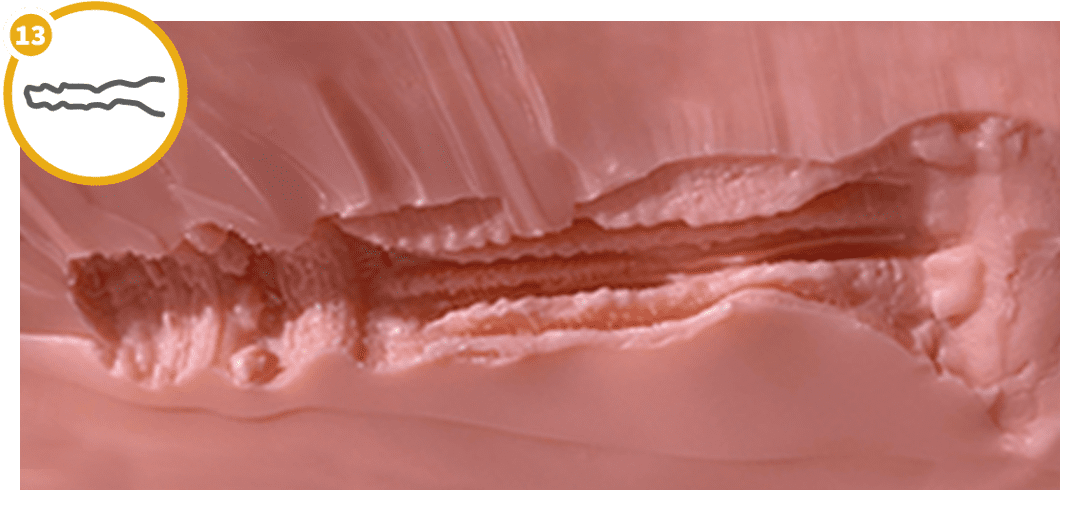 Vagina model 14
Depth: 11 cm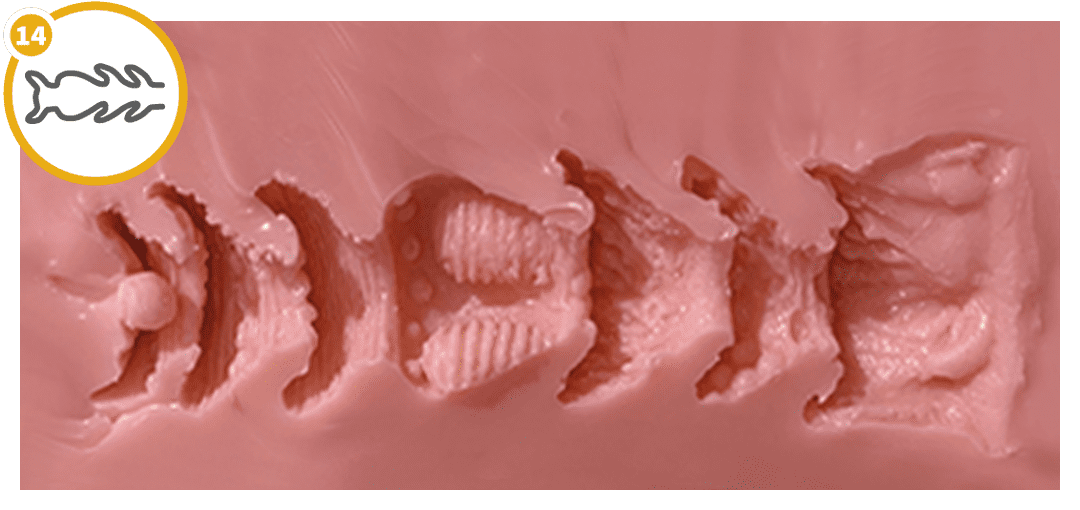 Vagina model 15
Depth: 13 cm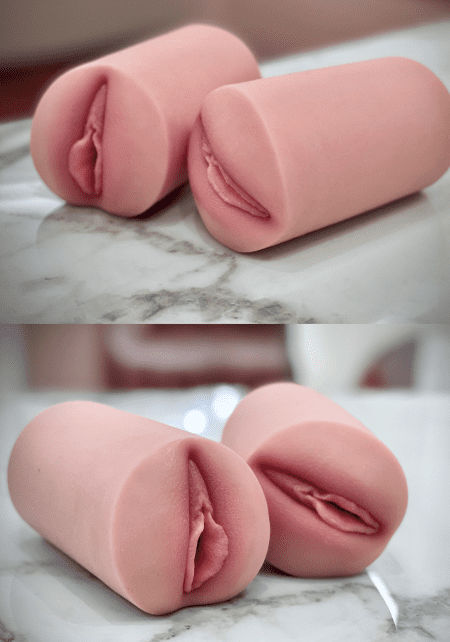 Removable or built-in vagina? It's up to you!
In addition to the structure and depth of your GYNOID Doll vagina, you can of course also choose whether you want a removable or a built-in vagina. This depends on how often you have sex with your doll.
A fixed vagina offers a tighter and more realistic feeling during sex, as it is stiffer and more rigid. You can decide how tight you want your GYNOID Doll to be during sex, for example by opening or closing your legs wider. What's more, your doll needs no preparation and is ready to use straight away.
A removable vagina is inserted into the cavity of your doll and can be removed just as easily. Here, too, you can of course determine the structure and depth yourself. In addition, a removable vagina is easier to clean and can be easily replaced if it breaks.
With or without pubic hair - you can choose!
✧ Individual hairs are implanted by hand
✧ Ultra-realistic feel
✧ True-to-nature replica
When it comes to the pubic hair of your GYNOID Sex Doll, this is probably indisputably a pure matter of taste. While one person would like to have a smoothly shaved and bare vagina, the other chooses a bushy and hairy vagina.
GYNOID implants every single pubic hair by hand, which makes the vagina of your doll look even more realistic and thus confusingly similar to a real pubic hair.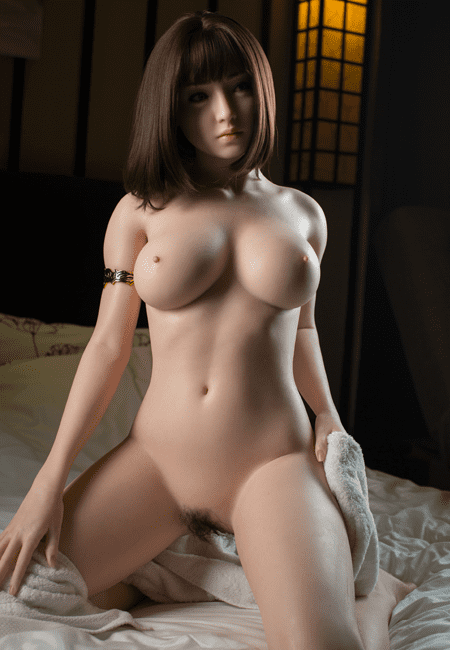 We recommend that you clean your GYNOID Doll thoroughly, especially if you use it frequently. Use an intimate shower filled with warm soapy water and rinse your vagina often. Make sure that all the water escapes and that your doll can dry out from the inside. Afterwards, you should care for your doll with baby powder so that the material does not crack.
The pubic hair on your doll is worked into the silicone by hand and implanted. This gives the vagina a natural look and makes it look like a real vagina.
The depth of your vagina is entirely up to you. Depending on whether you want to "bump" your doll or not, you have to choose a less deep or deep vagina. GYNOID offers you a wide range of vagina models to choose from. Decide for yourself how deep you want your doll to be.