Skinny Sex Dolls for Sale
Our Best Selling Skinny Sex Dolls
Sex Doll Breanna (20 years) - HR Dolls
Sexy Breanna is a social work student, because she loves helping other people. She is a bit shy, but the cute sex doll regularly makes sure her fellow students have intense orgasms. Breanna loves to lick p*****s as much as she likes to suck c***s.The shy real doll secretly dreams of a hot threesome. But she's still too shy for that. Now she hopes that she will find a man who will help her overcome her shyness and have a threesome with her. Love doll Breanna has long, blonde hair, dazzling blue eyes and a sexy blowjob mouth. The 5 ft 4 in tall sex doll with little A-cup titties has fair skin and a hairy p***y. The petite sex doll doesn't want to shave because the hairs tickle her p***y so nicely when she's f*****g and it only makes her hornier. Breanna likes to wear thongs under her hot pants, coupled with cropped tops and sneakers.
Silicone Sex Doll Gigi Starpery - 171 cm A-Cup
The description refers to the model 171 cm with A-cups.Sex Doll Gigi is very inquisitive and always working to further her education. She has studied a lot and now works for a prestigious company in a high position. The pretty sex doll looks very elegant and classic, so at first sight you might think she is a bourgeois. However, the opposite is true and the gluttonous silicone doll likes to let it rip during sex. She is into kinky and hard sex.The premium luxury sex doll Gigi is 1.71 m tall. She has long dark blonde hair, brown eyes and light velvety skin. Love Doll has a petite figure and small A-cup tits. She also has an unusual fetish. She loves to take a shower with her clothes on and then get undressed and f****d hard in all her holes. She also has no problem with group f***s and sharing her with friends.
Silicone Sex Doll Iris Starpery - 174 cm C-Cup
The description refers to the model 174 cm with C-cups.Sexy Love Doll Iris is as good as done with school. She is a good student and sure that she will graduate well. After school, the hot sex doll wants to move out from home so she can live her life to the fullest. The silicone doll would like to have her own apartment then, where she can give hot sex parties. In addition, the sweetie knows exactly how to wrap men around her finger. This premium luxury sex doll simply no one can resist.Sex Doll Iris is 1.74 m tall and has a petite figure. She has long copper-colored hair, blue eyes and light velvety skin. The beautiful sex doll likes to dress girly, but still sexy. During sex she likes it when you lick her shaved p***y to orgasm. She also likes it when you play with her plump C-cup tits.
Buy Skinny Sex Dolls from dolloro® - Your benefits
We at dolloro® offer a large selection of skinny sex dolls for sale. So, if you want to buy skinny sex dolls, you are surely at the right spot. Besides the huge product selection, especially the lifelike look and feel of the skinny sex dolls is very impressive. The high-quality bodies and heads will surely meet your expectations. If you buy a skinny sex doll, you're guaranteed to meet the woman of your dreams. We have the best skinny sex dolls in stock, so fast delivery is guaranteed.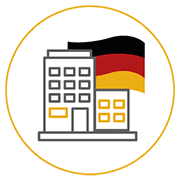 German retailer
On the market for the best skinny sex dolls, dolloro® is a certified German retailer. With us you benefit from a scrupulous quality control when buying skinny sex dolls. We guarantee that all skinny sex dolls meet the required standards. So don't worry.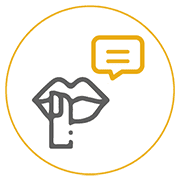 Highest discretion
Your preferences and wishes are in good hands with us! Only a few authorized employees have access to your data during the order process in order to handle your purchase without any problems. We use neutral e-mail addresses and packaging without logo.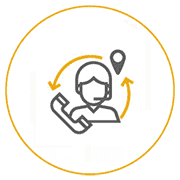 Professional customer service
When you buy skinny sex dolls from dolloro®, you'll have a professional team of experts at your side to provide you with detailed answers. This means that no matter what questions go through your mind during the ordering process, our German customer support will answer them competently.