Silicone Sex Doll Laura GYNOID - Premium Doll
The luxury sex doll Laura looks so well-behaved but only has sex on her mind. The sweet high-end sex doll is still very inexperienced but has had sex a few times before. Ever since then, she has dreamed of seducing her boss. The 1.62 m tall luxury sex doll is delicately built and has hot E-cup tits that are just waiting to be kneaded by strong male hands. This silicone doll wears her long, dark straight hair mostly open. It is a beautiful contrast to her light and flawless skin. Laura likes to dress like elegantly like the high-end sex doll she is. Anyone who looks into Laura's blue eyes will immediately fall in love with her dreamy look. Plus, everyone knows that this innocent premium sex doll only dreams of sex with her boss. She hopes that she will finally find a man who teaches her everything she needs to know about being a silicone doll so that she can finally seduce her boss.
Silicone Sex Doll Li hui GYNOID - Premium Doll
Li hui is a high-end sex doll who knows how to behave in life. She always has a friendly and elegant appearance, so that one might not believe that she is a dirty little silicone doll. But she is a dirty sex doll who loves to wrap older men around her finger. She has already let a few of her concert guests enjoy her greedy p***y and she's been f****d on the piano numerous times. With her light and flawless skin and dark hair, the petite silicone doll is a real eye-catcher. She likes to wear elegant dresses and exclusive, expensive jewelry, just like any other premium sex doll. If you look into her dark eyes and see her sexy pout, you won't be able to refuse any of the wishes that come from the lips of this silicone doll. But this enchanting silicone doll spreads her legs for every wish fulfillment. The 1.72 m tall Li hui also has big E-cup tits that make it hard to resist her elegant, premium sex doll charm.
Silicone Sex Doll Lisa GYNOID - Premium Doll
Some luxury sex dolls are a bit shy, and there are silicone dolls like Lisa that just put every c**k in their mouths. While her 1.60 m tall, slim teen body hasn't been touched yet, her silicone doll p***y wants to be filled at all times. This Asian high-end sex doll with an angelic face and big brown eyes knows exactly what she is doing to the men with her curves and big fat E-cup tits. She is only too happy to bear the consequences of her flirting. You should make Lisa your own sex doll if you want to avoid boredom in the bedroom!
German retailer
You've come to the right place when it comes to buying GYNOID Dolls. As we are a certified German retailer, we carry out careful quality control, so all GYNOID Dolls meet the required standards! All bestsellers are presented in our GYNOID Doll Showroom.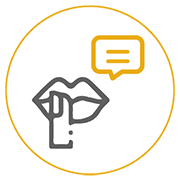 Highest discretion
If you want to buy GYNOID Dolls from dolloro®, you should know that we attach great importance to discreet customer handling. That's why we use inconspicuous packaging and neutral e-mail addresses as a matter of principle.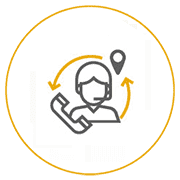 Professional Customer Service
If you have any questions while you buy GYNOID Dolls at dolloro®, our German customer support will take care of them. All the concerns that come to your mind will be handled in detail by our team of experts.