Our Big Butt Sex Torsos Bestseller
Tantaly® Sex Doll Torso Aurora
Tantaly® skin colour:
Fair
The Tantaly® Sex Doll Torso "Aurora" has a dream figure to fall in love with! The only goal that the torso has is to bring you to orgasm - and that when and where you want. The name Aurora perfectly fits her flawless figure.As you can see, she is athletic and slim, but at the same time has horny feminine curves to offer that feel like those of a real woman. Thanks to her built-in flexible metal skeleton, you can put her in almost any sex position - whether it's doggy, missionary or riding. The Tantaly® Sex Doll Torso Aurora has some special features about her that will turn your head - you'll completely lose your inhibitions when you're with her. She has convincing arguments that will make your penis stiff in no time: Her big, plump breasts give you a lot of room to maneuver, and her pink, stretchy vagina and tight anus will finally make you lose yourself towards climax. With her, you can let yourself go and enjoy the incredibly realistic feeling of the internally processed nubs until orgasm.
Qita Doll Sex Torso Shasha
Qita Doll Sex Torso Shasha is the lifelike cast of a young and very pretty 20-year-old model. Shasha has a slim, athletic figure with a gorgeous tight ass. She loves to be taken in doggy and willingly stretches her hot tight ass.This sex torso impresses with the ultra-realistic, light-skinned skin color, where you can see every single skin pore. The small tight ass invites to be kneaded and slapped. The young M****i stands out because of the inner labia, which come out lustfully in pink. The butt hole is also 100% modeled after the original and invites intense love games. The Qita Doll Sex Torso Shasha can be used in a wide variety of sex positions. However, this sex torso is best suited for the doggystyle, because in this position you get an excellent view of the sweet ass of the model Shasha and can play with each of the two pleasure openings. This sex torso is also perfect for the missionary position. You can simply turn it around and get a hot view of the young M****i during lovemaking and watch how the pronounced pink labia embrace the stiff penis.
Tantaly® Sex Torso Cecilia
Tantaly® skin colour:
Fair
Cecilia is a young woman who is just waiting to be pleasured by you. With her small butt you can easily have sex in the doggy position and get your money's worth. Due to the small size Cecilia can be brought by you in every imaginable sex position. The unsurpassed tight tunnels of the Tantaly® Sex Torso Cecilia speak for themselves. The lifelike luscious entrances are so perfect to satisfy your need for real sex and make your sexual fantasies come true. 6 elastic beads were inserted into the soft vaginal wall of Cecilia and give you an intense thrusting experience. Tantaly® is a brand that produces lifelike sex torsos made of high quality TPE. That's why the Tantaly® Sex Torso Cecilia feels so realistic and soft. A special simulation treatment makes the visual and haptic effect of Cecilia perfect and allows for an ultra-realistic skin feeling. Extraordinary details adorn Cecilia's intimate area. Her soft and realistic labia will make sure that you can't wait to get your member on the inside of this sex torso!
Buy Big Butt Sex Torsos at dolloro®
For those who like a big butt, our Big Butt Sex Torsos for Sale are the non plus ultra. At dolloro® you can not only buy cheap big butt sex torsos, but they also offer a super real sex experience, both visually and emotionally.
Our team of experts have selected the best big butt sex torsos for you so you only get the cream of the crop. While you shop at dolloro® big butt sex torsos, you'll be spoilt for choice with exciting deals and offers. Get inspired by our sex torsos and find your dream toy.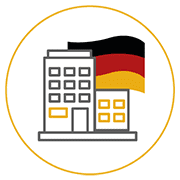 German retailer
If you want to buy Big Butt Sex Torsos you can rely on us as a certified German dealer. We carry out extensive quality control and check that your sex torso meets the required standards. So sit back and enjoy.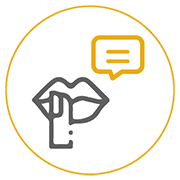 Highest discretion
We at dolloro® attach great importance to discretion and seriousness. If you want to buy Big Butt Sex Torsos, you can be sure that no one will know about your purchase because of our neutral e-mail address and our neutral packaging boxes.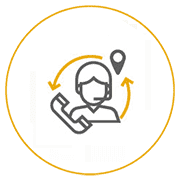 Professional customer service
Customer support is very important to us, so that no questions remain unanswered when you buy a sex torso. Our German team of experts will be happy to answer all your questions and advise you if you can't make up your mind.