Best Seller Teen Sex Dolls
Silicone Sex Doll Rong Starpery - 151 cm B-Cup
The description refers to the model 151 cm with B cup.Sexy Love Doll Rong has just turned 18 and is happy that she can finally make her own decisions. Therefore, instead of going to school, she prefers to go to parties or clubs at night. Her mother often works the night shift and doesn't get to see what her daughter is up to. Most of all, the hot sex doll likes to have horny sex with several men.The sex doll Rong is 1.51 m tall. The cute silicone doll has long brown hair, almost black eyes and light velvety skin. Moreover, the premium luxury sex doll has a petite figure. Although she is so delicate, she is also into hard sex and can take a lot of it! For example, Rong is into it when you attach nipple clamps to the nipples of her tight B-cup tits.
Silicone Sex Doll Ada GYNOID - Premium Doll
The sexy love doll Ada is the daughter of a rich lawyer. This cute sex doll is almost done with school. After that, she would love to travel to Japan because she is the biggest fan of anime, especially anime porn. She always secretly watches anime porn with her friends while playing with her p***y. She always hopes her friends don't find out. The silicone doll Ada has led a sheltered life. Her father wants to protect her from the evil world as he defends serious criminals. However, the premium luxury sex doll has other things in mind! She finally wants to get f****d and deflowered. The sex doll has long copper-colored hair and amber eyes. She has bright, flawless, and extremely soft skin. However, most guys might be more interested in her perfect figure, big tits, and firm ass. And the fact this little cutie is still a virgin!
Silicone Sex Doll Iris Starpery - 174 cm C-Cup
The description refers to the model 174 cm with C-cups.Sexy Love Doll Iris is as good as done with school. She is a good student and sure that she will graduate well. After school, the hot sex doll wants to move out from home so she can live her life to the fullest. The silicone doll would like to have her own apartment then, where she can give hot sex parties. In addition, the sweetie knows exactly how to wrap men around her finger. This premium luxury sex doll simply no one can resist.Sex Doll Iris is 1.74 m tall and has a petite figure. She has long copper-colored hair, blue eyes and light velvety skin. The beautiful sex doll likes to dress girly, but still sexy. During sex she likes it when you lick her shaved p***y to orgasm. She also likes it when you play with her plump C-cup tits.
Buy Teen Sex Dolls from dolloro® - Your benefits
If you want to buy teen sex dolls, you are definitely right at dolloro®. Here you can find a huge selection of teen sex dolls for sale. No matter what your preferences are, it is especially important that the body of your teen sex doll is authentic and realistic. Whether you like petite girls with made DD breasts or a well-toned sex doll with a small A cup, you alone decide. You can always be sure that your teen sex doll not only looks super hot, but also feels totally realistic! We have the best teen sex dolls in stock, so fast delivery is guaranteed.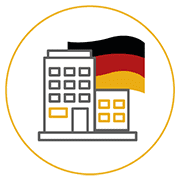 German retailer
You don't have to worry when ordering, because all teen sex dolls meet the required standards. dolloro® is a certified German retailer in the market for the best young sex dolls. With us, you benefit from conscientious quality control when buying teen sex dolls.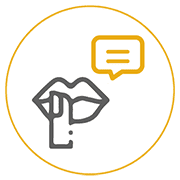 Highest discretion
We use neutral e-mail addresses and packaging without logo. Only a few authorized employees have access to your data during the order process in order to handle your purchase without any problems. you can be assured that your preferences and wishes are top secret with us!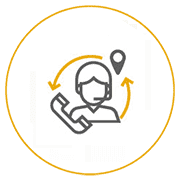 Professional customer service
When you buy from dolloro® teen sex dolls, you get professional advice and detailed answers. This means that no matter what questions are on the tip of your tongue during the ordering process, our German customer support will answer them competently.