European Sex Dolls for Sale
Our Best Selling European Sex Dolls
Silicone Sex Doll Laura GYNOID - Premium Doll
The luxury sex doll Laura looks so well-behaved but only has sex on her mind. The sweet high-end sex doll is still very inexperienced but has had sex a few times before. Ever since then, she has dreamed of seducing her boss. The 1.62 m tall luxury sex doll is delicately built and has hot E-cup tits that are just waiting to be kneaded by strong male hands. This silicone doll wears her long, dark straight hair mostly open. It is a beautiful contrast to her light and flawless skin. Laura likes to dress like elegantly like the high-end sex doll she is. Anyone who looks into Laura's blue eyes will immediately fall in love with her dreamy look. Plus, everyone knows that this innocent premium sex doll only dreams of sex with her boss. She hopes that she will finally find a man who teaches her everything she needs to know about being a silicone doll so that she can finally seduce her boss.
Silicone Sex Doll Ji xiang GYNOID - Premium Doll
This luxury sex doll just knows exactly what she wants. An experienced man who will sweeten this 1.65 m tall Asian woman's life. In return, you get the slim, gorgeous body of this premium Doll and you can have her E-cup tits all to yourself. In her perfect face, you see how much she longs for your c**k and enjoys your touch. This high-end sex doll knows more than exactly how she can use her pleasure holes to make her daddy happy. You will be a big fan of Ji xiang the sex doll once you have her gorgeous ass and p***y in your bed!
Sex Doll Ljudmila (32 years) - 6ye Dolls
The sex doll Ljudmila is a secretary by passion. She works for a successful businessman, for a well-known company. The real doll spends a lot of time in the office and therefore has no time for a committed relationship. She has already thought about quitting her job so that she can finally have a steady relationship. But the love doll simply loves her job too much. Besides, the love doll finds her boss damn sexy. He is married and has hardly any time for his wife because of the company. That's why he fucks the horny sex doll Ljudmila whenever the opportunity arises, in all her holes! The sex doll is 1.65 m tall and has long brown hair and green eyes. Her glasses make her look a little strict. But that is exactly what most men find very attractive about her. Just as attractive are also her light skin and the beautiful, thick tits! Ljudmila likes to wear blouses and high-slit skirts. In addition she wears pumps or high heels.
Buy European Sex Dolls from dolloro® - Your benefits
You love the diversity of Europe and find French, Italian or even German women extremely attractive? Then you will find among the european sex dolls the diversity that you like so much. From blonde to black-haired, from snow-white to tanned, whether slim or curvy, you will find everything your heart desires in our european sex dolls. You alone decide which beauty appeals to you the most. Especially our selection of european sex dolls for sale is immense. Whatever you imagine under your personal european beauty is guaranteed to be found here! You can choose from different body sizes, body shapes and breast sizes. We have the best european sex dolls in stock, so fast delivery is guaranteed.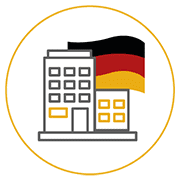 German retailer
At dolloro® you benefit from our excellent quality control. As a certified German retailer, you don't have to worry about your order because all required standards are followed.
Highest discretion
Your data is 100% safe with us. Only a selected part of our staff has the insight to process your purchase without any problems. Neutral e-mail addresses are used and the logo is omitted.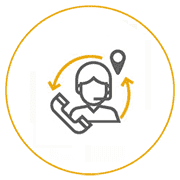 Professional customer service
If you have any questions about european sex dolls or the order process, a professional team of experts is at your disposal. That means with the competent German customer support all your questions will be answered.