Sex Doll Ashanti (34 years) - 6ye Dolls
Ashanti is a love doll who knows exactly what she wants and needs. The Sex Doll skillfully uses her perfect dark body to achieve her goals. The 1.38 m tall Real Doll is secretly looking for a steady partner whom she can really spoil with her feminine hips and big lips. Her future Love Doll owner will be quite lucky if she becomes his Sex Doll. She has a plump and very feminine figure with very big breasts in K-cups and beautiful dark nipples. When she stretches her huge ass towards you, you know exactly that the Love Doll wants to be taken from behind. This sex doll has everything that will make a man happy and with her big brown Bambi eyes she will melt any heart.
Sex Doll Ljudmila (32 years) - 6ye Dolls
The sex doll Ljudmila is a secretary by passion. She works for a successful businessman, for a well-known company. The real doll spends a lot of time in the office and therefore has no time for a committed relationship. She has already thought about quitting her job so that she can finally have a steady relationship. But the love doll simply loves her job too much. Besides, the love doll finds her boss damn sexy. He is married and has hardly any time for his wife because of the company. That's why he fucks the horny sex doll Ljudmila whenever the opportunity arises, in all her holes! The sex doll is 1.65 m tall and has long brown hair and green eyes. Her glasses make her look a little strict. But that is exactly what most men find very attractive about her. Just as attractive are also her light skin and the beautiful, thick tits! Ljudmila likes to wear blouses and high-slit skirts. In addition she wears pumps or high heels.
Sex Doll Keisha (22 years) - 6ye Dolls
Keisha's new owner will get an exciting dark beauty that is 1.5 m tall. The racy TPE sex doll is quite slim but has a big fat ass that offers the perfect view during doggy or anal. On the firm B-cup breasts are two large, dark nipples, which perfectly match her complexion. The highlight of this TPE doll is definitely her face and her wild curly hair. This sex doll has sensual, big lips with which she uses to tease everyone with thoughts of a messy blowjob. But especially her eyes are a real dream and shine in a unique green. You can imagine the dirty secrets that are behind those eyes.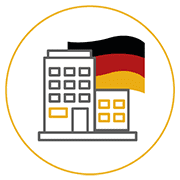 German retailer
dolloro® is a certified German retailer for 6YE Dolls. If you want to buy a 6YE Doll from us, you can be sure: Our products meet the required quality standards through our careful controls!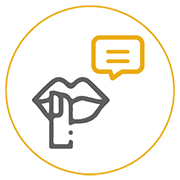 Highest discretion
Buy a 6YE Doll without worrying that someone will find out about your order? You can do that at dolloro®! Our discreet packaging and neutral email addresses keep our beauties safe from prying eyes.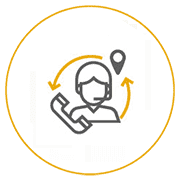 Professional customer service
Our customer service is available by phone as well as by mail and will help you with questions about products or problems gladly and discreetly. So you can buy one of the hot 6YE Dolls and enjoy the anticipation!