Which Love Openings Does a Sex Doll Have?
Does a
sex doll
arouse your interest, but you are not sure how to use them? Then this blog post is perfect for you. In this article, we explain which lust openings a sex doll has, which material they consist of, and how you can make the sex with her even more realistic.
You can look forward to these pleasure holes
A high-quality sex doll is a unique total package with which you will have a lot of joy as a future owner. Because, unlike other masturbation toys, it combines versatile usability with a breathtaking and realistic design. Just like with a real woman, you can enjoy three tight love openings when you purchase a sex doll:
TPE & Silicone - Perfect Materials for Every Pleasure Opening
Pleasure opening for masturbators
Even if sex dolls are an absolute all-rounder for a varied use of pleasure holes, not everyone has the necessary change for it. This is where the high-quality masturbators from dolloro come into play! They are made of TPE, the same material as most sex dolls and are much cheaper due to their lower production costs.
Many masturbators concentrate on one pleasure opening, while others combine all openings. In this table, you will find a short overview on which masturbator features the respective pleasure opening:
Sex toys

Vaginal
Anal
Oral
Note
Half bodies
✔
✔
✘
• Incl. sexy belly & ass
• Plus some exciting breasts

Love Torso
✔
✔
✘
• Incl. sexy belly & ass
• Plus some exciting breasts

Masturbators
✔
✔
✔
• often a combination of two pleasure openings
Pocket pussy
✔
✔
✘
• perfectly shaped vagina
Blowjob masturbators
✘
✘
✔
• partly with erotic tongue
Artificial vagina
✔
✔
✘
• exciting feeling and sexy design
• absolute classics!

Have a look around at our toys and find the perfect toy for your needs: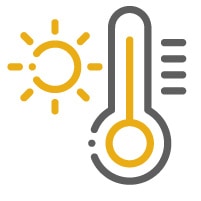 Heat the opening:
As already mentioned, TPE dolls and silicone dolls can absorb and store heat very well. So, you can use this fact for a super realistic sex experience. Simply use a standard electric blanket or a special USB heating rod, alternatively you can take a bath in warm water with your sex doll. The same applies to your masturbator, of course.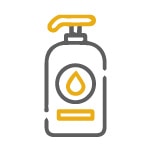 Use lubricant:
Always be aware that a sex doll cannot produce any bodily fluids. For a pleasant sex experience, you should use lubricant for every pleasure opening.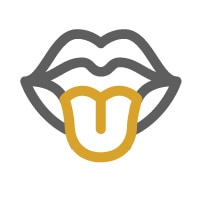 Choose from the Make Her Real settings:
For sex dolls, there is the possibility to choose a sexy tongue, which makes the oral love opening totally realistic. You can find them in the Make Her Real settings, for every love doll.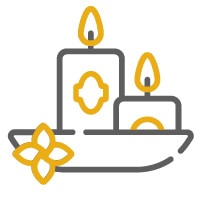 Create the right ambience:
If you want to really enjoy the love opening of your love doll, create the perfect mood for you and your sweetheart. Light a few candles, dress her in something erotic, and put on your favorite music.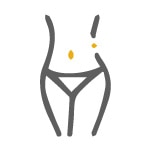 Take care of the lust openings:
If you want to have fun with the pleasure openings of your love doll or with your masturbator for a long time, you should maintain the openings regularly! We'll tell you how it works here: To the blog post
If you would like more tips on the topic, you can find our blog post on this topic here:
How do I make the experience with my love doll even more realistic?