How Can I Make My Experience with My Sex Doll More Realistic?
A sex doll cannot be compared with any other masturbation toy because it combines realistic design with an even better sex experience. In this post, we tell you how you can improve your sex experience with your personal silicone or TPE doll and make every night with her unforgettable.
Cozy and Warm – Heat Absorption & Storage
The idea of using cold sex apertures doesn't sound very tempting, does it? A real doll is all about realism and living out your fantasies with a realistic partner. As a sex doll owner, you benefit from this great feature of TPE and silicone dolls. Both materials, but especially TPE, are excellent at absorbing and storing heat.
So, if you want to make the experience with your real doll particularly realistic, you should definitely first warm up the sex apertures on your silicone doll or TPE sex doll. With TPE, 10 to 15 minutes is enough; with silicone, you have to be a little more patient.
The following options are available for warming your
sex doll
: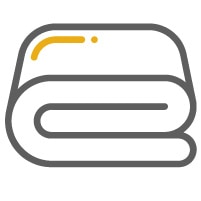 Commercially available electric blanket: If you want to gently warm the sex apertures and the rest of the body, you can buy an electric blanket for a small price. Wrap your real doll in the blanket and heat her to approx. 98° (body temperature). It takes 10 to 15 minutes. Of course, an electric blanket will only partially warm her sex apertures due to their depth. We therefore recommend the following option: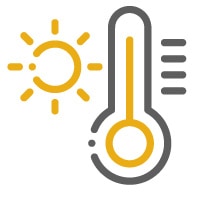 Special USB heating rod: With certain sex doll manufacturers, this gadget is included with every order; otherwise, you can also find the USB heating rod in our shop. This is specially designed to warm up sex apertures and guarantees an even heat output. Simply plug it into an adapter (e.g. from a cell phone) and insert it into the aperture. Then, wait until the sex apertures on your love doll are warmed up and you can get right down to business. A silicone doll will need more time to warm up than a TPE sex doll.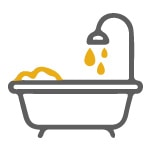 Warm bath: If these aren't the right options for you, you can also warm up your TPE doll or silicone doll in a warm bath. This can also be a part of your erotic foreplay and bridges the waiting time in a stimulating way.
Make Her Real Options for Sex Dolls
If you have fallen in love with a
sex doll
, there are a few configuration options with which you can make your beloved even more perfect. This includes changing the skin, hair or eye color of your sex doll. While these settings influence the look of your sex doll, you can also choose from the Make Her Real options. Find out here what exactly these are, and how they make sex with your doll even more realistic:
Super Realistic Fun with Porn and VR
Finally, we have a very special tip for you to make sex with your love doll even more realistic. Just turn on your favorite porn. Maybe you have a cool little movie that gets you particularly hot, or a porn actress you've always found really sexy. The additional noises made by the actors will give your exciting night that extra bit of spice.
Attention: If you have very precise ideas about your future sex partner, you're welcome to contact us via the request form and we'll implement your wishes with the greatest pleasure and discretion.