TPE Doll vs. Silicone Doll – Which Sex Doll Is Right For You?
Sex dolls are currently made from two different materials: TPE and silicone. The materials differ both in their manufacture and in their care needs and feel. TPE dolls, for example, are softer, whereas silicone dolls are more resistant and therefore have a longer lifespan. Which material is better for you is a matter of taste. You can have great fun in bed with both variants.

Here, you will find a brief summary of the advantages and disadvantages of TPE and silicone. Do you want to know more about it? Then this post will help you to make the right decision for you and your future real doll.
Pros And Cons At A Glance
TPE Pros
Inexpensive
Soft skin feeling
Very realistic
Can be heated slightly
Simple repairs possible
TPE Cons
Care-intensive
Can be easily damaged
More susceptible to bacterial growth
Silicone Pros
More resistant
Hyper-realistic design with lots of detail possible
Uncomplicated maintenance
Silicone Cons
Relatively expensive
Skin feels more artificial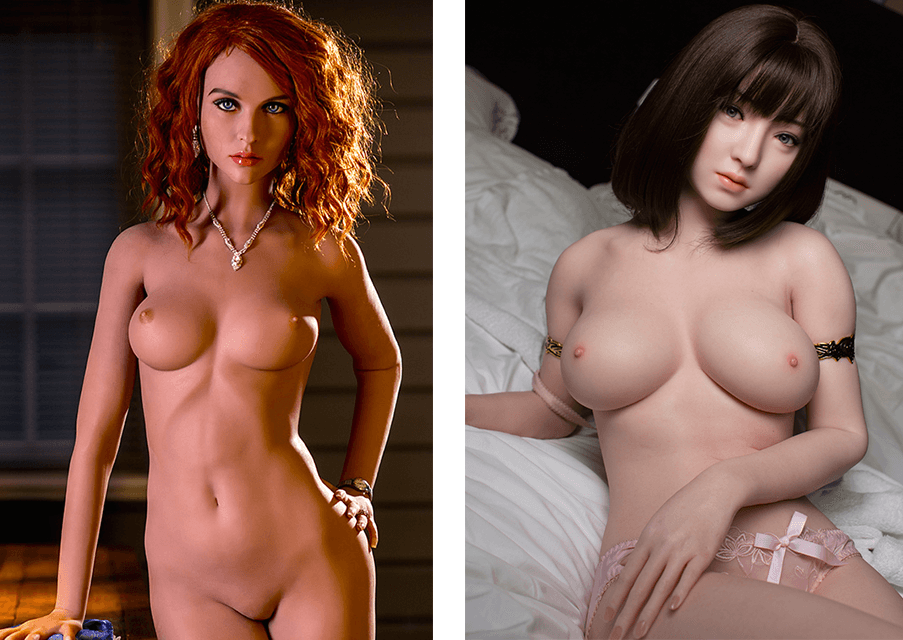 Material Science: TPE & Silicone Real Dolls
TPE and silicone are supposedly very similar and at the same time they have subtle and important differences. In the following paragraph, we explain exactly what TPE and silicone are, so that you get a better idea and decide on the right material for your real doll.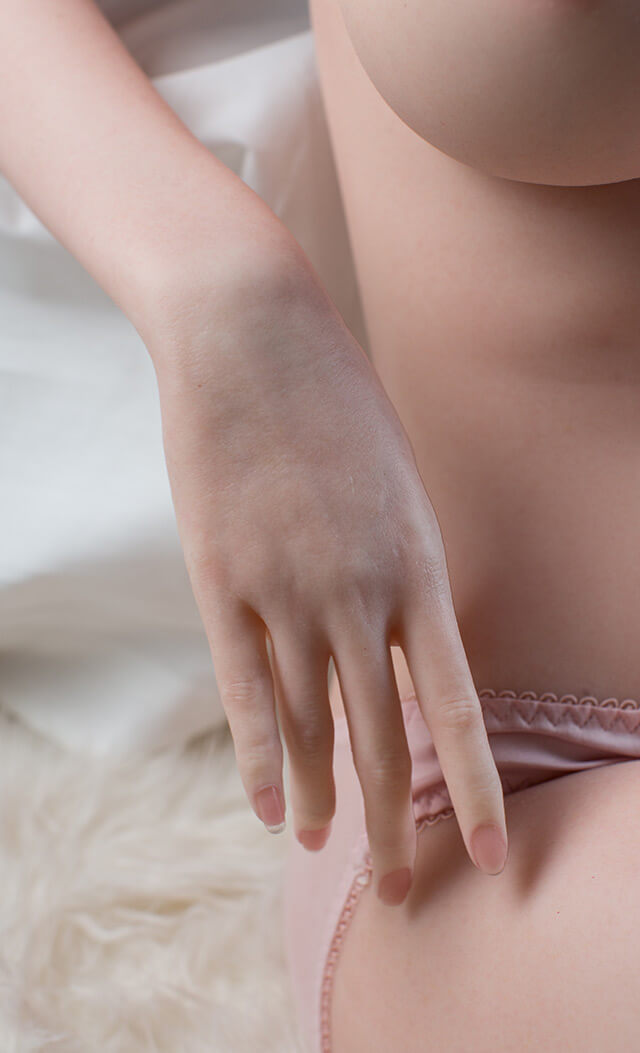 Silicone Love Doll
Silicone consists of a mixture of silicon polymer and carbon, hydrogen and oxygen, and is therefore also suitable for allergy sufferers who often react to plastics with unsightly skin irritations.
All in all,
silicone dolls
are firmer than TPE dolls and therefore much more resistant. Like TPE, silicone dolls feel soft, but have a much smoother skin. This makes them look a little more artificial than
TPE sex dolls
, which many customers find very appealing. With silicone, human faces can be made in a much more detailed and realistic manner. Even small wrinkles, pores and veins can be depicted with silicone. The genitals can also be made more realistically and in greater detail, which speaks for a doll made of silicone. They're easy to clean, hypoallergenic and less prone to heat, water, or staining. In addition, this love doll stores heat for a very long time, which is a great advantage if you want to warm her
sex apertures
.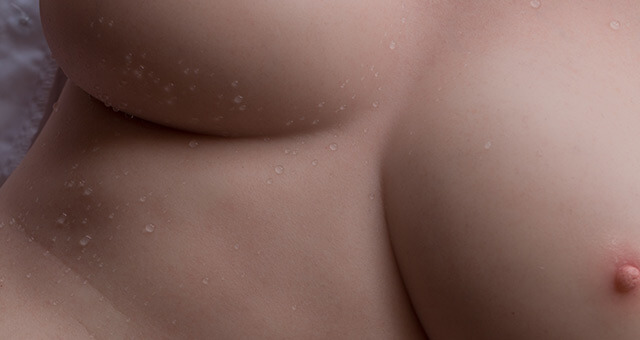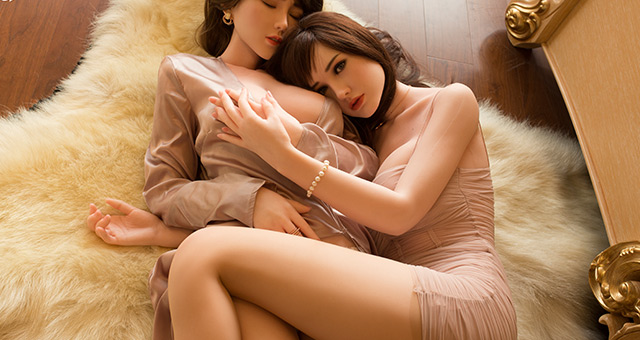 They not only look very high-quality, they are too. Although they cost a little more, they convince with their longevity, which means that they can be a loyal partner to you for many years.
Conclusion: If you attach great importance to your love doll being ultra-realistic and very resistant, and if you want her by your side for a long time, then we recommend a doll made of silicone. It's a bit more expensive, but it will pay off in the long run.



The Great Comparison TPE Doll vs. Silicone Doll
Now you have a lot of information about TPE sex dolls made of TPE and silicone. We have summarized the most important pros and cons for you here.
TPE Doll Pros
TPE is a very soft material. This makes TPE sex dolls particularly real to the touch.
Due to the nature of the material, TPE love dolls are elastic and still look very natural in different positions.
TPE skin stores heat quickly and for a long time and therefore feels very human.
They are cheaper than silicone dolls and there is a wide selection of different models
TPE Doll Cons
Because of their sensitive material, they are more likely to get stained, e.g. by dark clothing, and can be damaged more easily.
They sometimes feel tacky, but this can be remedied with baby powder.
They require a lot of care and need to be cleaned and cared for regularly to enjoy them for a long time.
Silicone Doll Pros
They usually have a very detailed and realistic design – especially the face and genitals.
Dolls made of silicone can also store heat, and are not as sensitive to heat as TPE sex dolls.
These silicone dolls are easier to clean and less susceptible to bacteria formation.
Thanks to their high-quality material, they hardly need to be repaired.
Silicone Doll Cons
Since the production of them is more complex and the material costs higher, they are more expensive than the TPE alternative.
The choice is usually somewhat more limited.
The skin feels smoother than that of TPE sex dolls, and therefore not as real.
Dolls made of silicone are generally a little firmer than those made of TPE, but have less flexibility.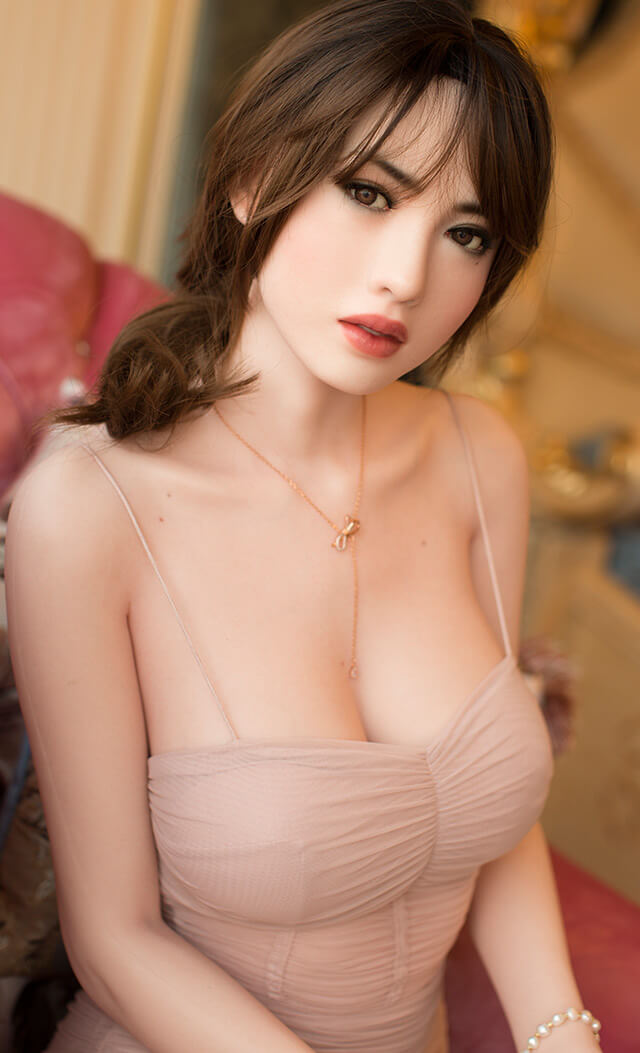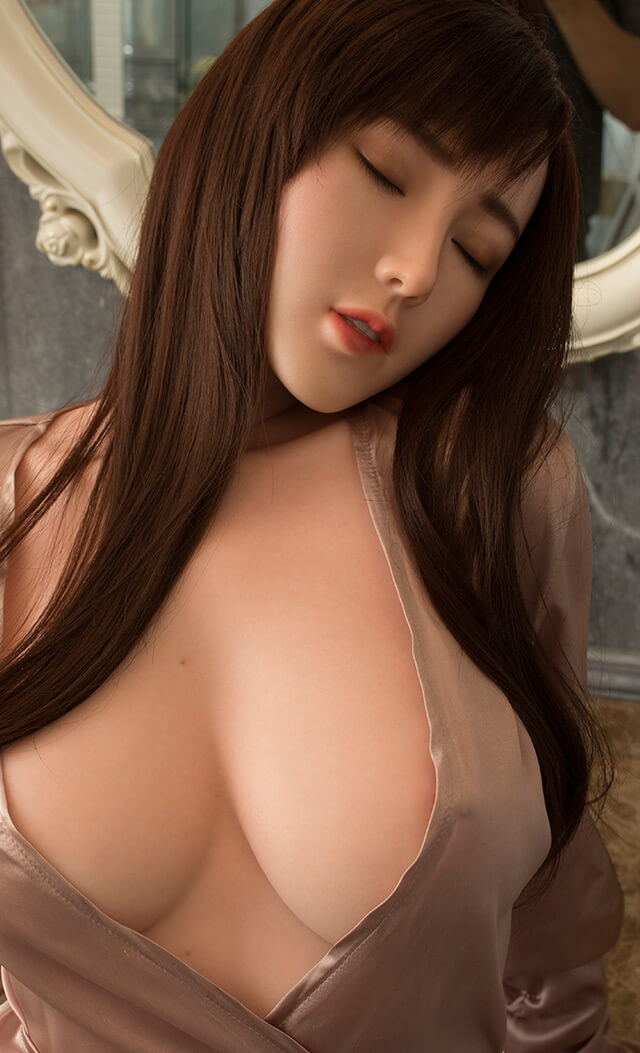 Conclusion
Which material you ultimately choose depends entirely on your preferences and your wallet. Of course, silicone is quite high-quality and convinces with a particularly realistic design and flawless feel.
For a perfect sex experience with a silicone doll, you have to be willing and able to invest several thousand euros, but you can look forward to years of top quality.
TPE dolls are a great alternative, and the best way to have fun with several hot sex dolls. They are definitely more prone to damage and require regular maintenance. With a TPE sex doll, you can of course expect realistic design, but you cannot compare it with that of a silicone doll.
Take a look around our online shop and browse our categories TPE doll and silicone doll – the right doll is just waiting for you!