Cleaning And Caring For Your Real Doll
Every real doll needs attentive care and cleaning, because your beloved can't complain if she's not well. So, you regularly have to take care of her. With proper care and cleaning, your real doll will be at your service for a long time, and always look her best.
The dolloro Cleaning Guide
Here, you will find all the information you need to properly care for and clean your love doll.
What can I use to clean my sex doll?
Microfiber cloth
Microfiber cloths are perfect for dry and damp cleaning and for caring for your
sex doll
. They don't fluff, leave no traces and are particularly good at absorbing dirt. Hot wash used cloths at 140 degrees in the washing machine and then reuse them.
Soft sponge or washcloth
These are particularly suitable for cleaning your doll in the bath or shower. They shouldn't have a rough texture, as this could damage your sex doll's skin.
Intimate shower
Use this rinsing bottle to easily clean your real doll's sex apertures. Rinse out the respective aperture several times with warm, soapy water. Make sure that the water drains away, and that you dry your sex doll properly afterwards.
Mild soap
You should only use soapy water using mild soap without silicone and alcohol and warm water to clean your sex doll. There's also a special cleanser for stubborn dirt that won't damage her skin. Avoid using aggressive cleaning agents!
Toy cleaners
After cleaning and drying, you can spray the sex apertures with the toy cleanser. This has an antibacterial effect and also keeps your love doll clean. It's tested for use on sex toys, so you don't have to worry about it harming you or your adult doll.
Wellness For Your Real Doll
Baby oil
Commercially available baby oil is perfect for caring for stressed areas. It protects against cracking and keeps your sex doll's skin supple. You can apply it with a microfiber cloth or treat your lover to a gentle massage by hand. It's also suitable for removing dust or hair from your sex doll's skin.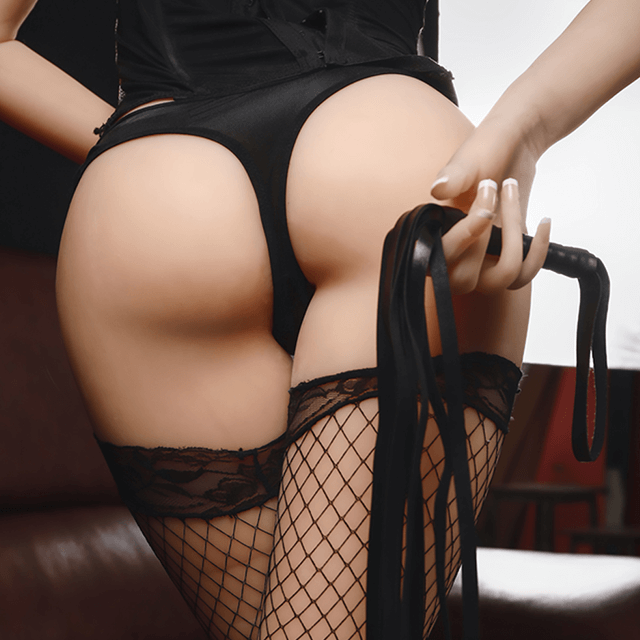 Baby powder
Use perfume-free baby powder to keep your real doll's skin supple. You should give her a thin dusting of baby powder, especially after cleaning her with a damp cloth. It is best to use a powder brush for this. In this way, you also protect her from drying out and becoming brittle.
Cleaning And Care After Sex
You should regularly clean your love doll's sex apertures after each use. That way, you keep them clean and free of germs and also extend their life cycle.


The cleanest way to have sex with your love doll is always to use a condom. If you don't want to use a condom, you must be willing to invest more time in the hygiene and care of your sex doll.


But you should always at least use lube to protect the skin of your love doll. Make sure not to use oil-based lube, but a commercially available water-based lube that does not attack your sex doll's skin.


After oral, vaginal, or anal sex, you can clean the respective aperture using a rinsing bottle or an intimate shower. Only use mild soap for this to avoid harming the skin. If you do want to use a perfumed soap, chose one that you will like in the long term, because your love doll's skin will take on this fragrance over time.