Stylish, Sexy, Cute - Clothes for Your Real Doll
In principle, your
sex doll
should wear what you like best and what turns you on. So that your sex doll does not become discolored from her outfits, you need to pay attention to a few things. What exactly is meant by this and how you can find out what suits your real doll best, you can find out by reading on.
No-go's for Choosing Real Doll Clothes
Of course, your love doll looks super realistic and feels amazingly lifelike thanks to her TPE and silicone skin. But don't forget that your sweet real doll is covered by a plastic that may lose its flawless appearance if not looked after properly. This can occur not only due to a lack of proper care for your real doll, but also due to choosing the wrong clothing.
Therefore, do your best to avoid the following:


No Colorfast Material
Be sure to buy high-quality clothes for your real doll. This doesn't mean that you must dress your real doll in finest silk, however the color fastness of the material should be guaranteed.
Maybe you have already been in this situation. Have your new pairs of jeans or new bright red shirt ever discolored the rest of your laundry? This happens more often with certain materials or strong colors, such as red or dark blue.
If the clothing is not colorfast, it can rub off on your sex doll. Therefore, wash new clothes thoroughly before first use to protect the perfect skin of your precious new real doll. Particularly if you've purchased a TPE doll but there's more on this later.
To be sure that a garment really will not rub off, test it by rubbing it on the sole of your doll's foot to check if color traces remain.
Tip: Should an item of clothing decolor your doll, there are special discoloring creams with which you can clean your real doll. However, since this does not always work, you should simply avoid discoloration as much as possible.
Permanent Tight Clothing
Your love doll should not wear tight clothing for too long, as this can result in permanent disfiguration. For a short time, tight clothes and sexy corsets are no problem. So, if you have bought an exciting outfit for your sex doll, feel free to put it on her for the duration of the act of love. But make sure that the corset is loosely laced.
For storage, your sex doll should either wear loose clothing or preferably, even lie naked on a white sheet. If you want to store your sex doll more discreetly, you can also buy a special storage box.
More about the storage of you sex doll doll here: To the blogpost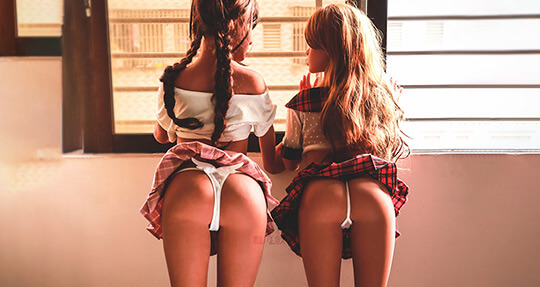 Pointed Objects
Maybe you sometimes don't even notice how many pointed things there are on clothes. These include, for example, zippers or poor-quality or pointed rhinestones. If they are not of high quality, they can scratch the skin of your sex doll and damage it. So be sure to avoid pointed objects when handling and dressing your love doll.


If you own a
TPE sex doll
, be cautious because they are more susceptible to damages due to the softness of TPE. Normally, your TPE doll should return to her original shape, but if her skin becomes dented due to tight clothing, permanent pressure points may occur. You will also notice that your TPE sex doll has larger pores than the average
silicone doll
. Therefore, your TPE doll is more likely to become discolored.
Be sure to keep these facts in mind when you go shopping for your
TPE doll or silicone doll
! Regardless of which material you choose, your new playmate is going to be beautiful!
Your Sex Doll Especially Likes These Clothes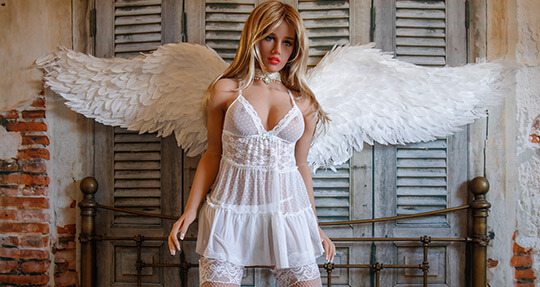 You will find that almost everything that you personally like looks good on your new sex doll. As her owner, you can choose the most beautiful pieces online or in a shop and dress her individually. Maybe you prefer a dark beauty with a gothic look or a playful little thing in light pastel colors - regardless, you are spoilt for choice.
For everyday life, light and loose clothing is the most harmless for your sex doll, but if you choose high-quality clothes, you can dress them darker and more erotic. As already mentioned, you must always insist on the color fastness of the clothes!
Our tip is that you should generally buy clothes that are able to be stretched. These clothes are then tight but do not press on the TPE or silicone too much.
You want to know which underwear is perfect for your sex doll and how to find the right bra for her?
Well, make sure you check out this article: To the blog post
Determine the Clothing Size - This is How it Works
As an adult person, you usually know your own clothing size and therefore shop for the right clothes. With a sex doll, it can be a little more difficult without the right help. Luckily, it is quite easy to find the right clothes for your sex doll and you only need a few size specifications, which dolloro clearly states in the description of each love doll.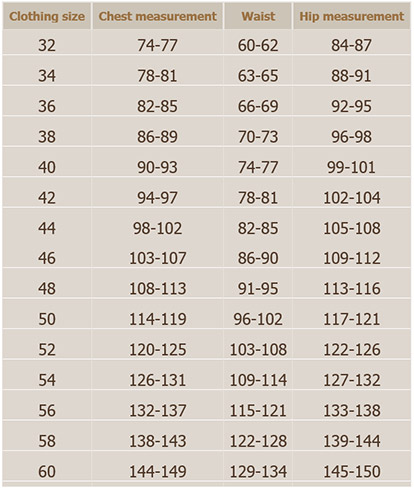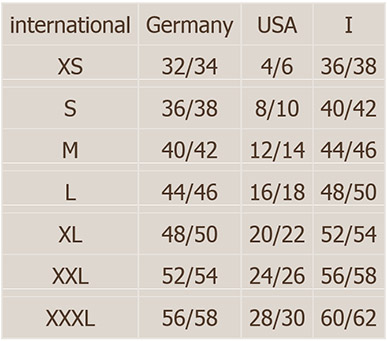 The chest, waist and hip measurements are required. With the adjacent table, you can easily see which size of clothing results from these three values.
As with a real woman, it is quite likely that your sex doll is not perfectly proportionate. This is the case, for example, if she has a very narrow waist but a wide pelvis.


In order to find the right size, you have to try out several pieces of clothing and if in doubt, always choose the next larger size.


Tip: If the garment size is not given as a number, you will find it defined as letter(s).

Not every garment can easily be put on a sex doll. Especially tight trousers and jeans can be problematic and cost you a lot of effort. The best way to choose the clothes for your love doll is to choose loose trousers, hot pants, tops, skirts or dresses that your sweetheart can easily slip into.
To clothe your sex doll, you should sit her down and stretch her arms and legs out. The easiest way to do this is to put the particular piece of clothing, for example a dress, over her head and arms and then pull it down. Strapless dresses are especially easy to slip onto your love doll.
If it is a skirt, straighten up your love doll and pull it over her legs. Afterwards, you can lay your beloved on her back with her legs stretched up and carefully pull down her skirt - done!
Take your time when getting her dressed. Move slowly and pay attention to things like buttons or zippers that might damage your sex doll.