Realistic sex doll - let yourself be seduced by TPE & silicone
If you only knew inflatable rubber dolls before, the realistic sex dolls will knock you out. The solid-state dolls made of TPE and silicone manage to look especially realistic in an amazing way and through detailed design. In this blog post, we introduce you to the beautiful
TPE Dolls
and silicone dolls and explain why they not only look lifelike but also feel that way during sex.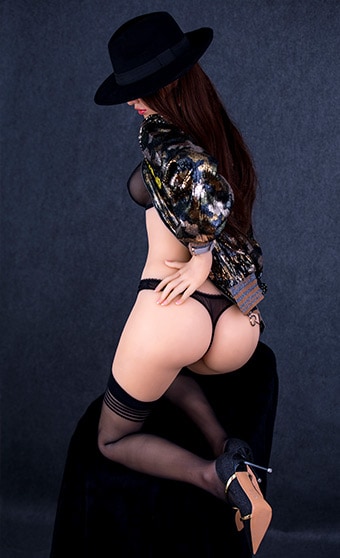 Realistic sex dolls - wonder material TPE & silicone
Sex dolls have developed continuously over the decades and have become more and more realistic. However, a realistic design of the realistic sex doll is only possible due to the innovative materials TPE and silicone, which are used in each case or in combination in the production of the sexy ladies.
These plastics are heated and poured into the individual molds of the respective Real Doll. This is already a practical steel skeleton, which allows the Real Doll owner to articulate his sweetheart later on.
Once the skeleton is in place, the realistic sex doll is then hand-painted, giving it the small, important details that really bring it to life.
If you are more interested in the making of TPE and silicone love dolls, this blog post is perfect for you:
What does a realistic sex doll feel like?
The fact that the realistic sex dolls are made of plastic could be a little daunting at first if you are looking for a lifelike life and bed companion. But TPE and silicone have absolutely nothing to do with cold, smooth, and lifeless materials a la rubber doll.
Of the two variants, TPE is rather the softer material with a velvety soft feel. Silicone is somewhat firmer and smoother; many describe the feel as "flawless". By the way, the firmer silicone is used in the production of premium luxury sex dolls, because its firmer texture allows for an even more detailed design.
Both materials absorb heat very well and store it over a longer period of time, but TPE does so faster. So, when you touch and caress your realistic sex doll, it feels 100% like touching real skin.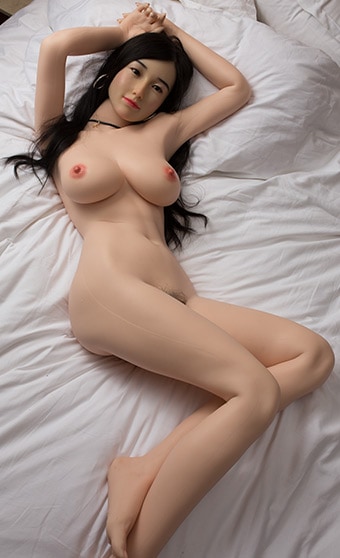 Realistic sex with your lifelike sex doll
No matter how beautiful and realistic your
sex doll
looks, it must first and foremost be fun in bed. That's why the TPE Dolls all have anal, vaginal, and oral pleasure holes, which are designed to be as realistic as the rest of the body. However, please note that many silicone sex dolls often do not have an oral opening. Which opening your chosen one has; you will always find in her product description.
Of course, you can use the openings to your heart's content and make the lifelike sex doll your new favorite toy. Because TPE and silicone are also used for the openings and pleasure channels, you can also take advantage of the material's great properties for a super realistic sex experience.
Tips for realistic sex
As already mentioned, TPE and silicone are the perfect materials for a realistic sex doll. They are not only sturdy and will survive the wildest night with your loved one, but also absorb and store heat excellently. Besides, water is no problem at all, so a warm bath can be the perfect foreplay for the two of you.
If you would like to have many more detailed tips to have sex with your love doll even more realistic, then take a look at the following blog post about it:
Realistic sex dolls exactly to your taste
Realistic sex dolls allow you to live out your dream and finally have the (sexual) relationship you always wanted. From our huge selection of TPE dolls and
silicone dolls
, you are sure to find the one that is right for you.
Of course, the structure of every realistic sex doll is the same - a steel skeleton and the immaculate sheathing made of TPE or silicone. However, the design of the lifelike sex doll is always unique and because of the way the artists paint her, each Real Doll is a unique piece.
You will find a wide variety of lifelike sex dolls that differ in type, size, figure and appearance, all in the same great quality. If you have very special wishes, you even have the possibility to have your very own realistic sex doll designed at dolloro.
Just send us a message via the
inquiry form
and we will implement your wishes in no time, of course 100% discreet.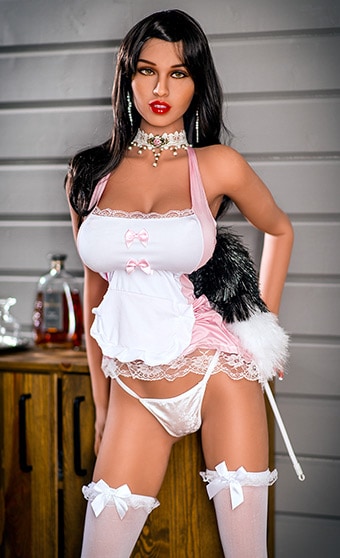 Cleaning and caring for a realistic sex doll
You do not need to worry about cleaning and caring for your realistic sex doll. If one knows the necessary steps and care products, cleaning the Real Doll is absolutely no witchcraft. If you implement everything conscientiously, you will be able to enjoy the flawless condition of the lifelike sex doll for years.
The following things should be noted:
Clean regularly: The pleasure openings of the realistic sex dolls are naturally narrow. If liquid residues (e.g. sperm) remain over a longer period of time, unattractive bacteria can develop. However, this can easily be prevented by cleaning after each session.
Cleaning agent: With most manufacturers, you will receive a special cleaning kit with every order of a lifelike sex doll. If you run out, you can easily reorder it. However, baby shampoo or standard dishwashing detergent are also completely sufficient.
Drying is a must: Water residue can leave ugly stains on the velvety soft TPE or silicone, so dry your sweetness thoroughly. To get the pleasure channels 100% dry, you can wrap kitchen paper on a long stick and push it into the opening.
Care is the be-all and end-all: After cleaning, the care of the lifelike sex dolls should also be suitable. After every basic cleaning, you should brush her body with baby powder, which helps to keep the TPE or silicone skin supple.
Why you should definitely use baby oil and much more information about cleaning and care, we tell you here:
To the blog post