CFNM – Sex Doll for extra excitement!
---
CFNM is a type of play where a sexy clothed woman seduces the man in a special way. Equality between man and woman is a prerequisite for this fetish, in which the man longs to be humiliated by the woman. The man is naked, the woman wears sexy leather clothing or hot lingerie. The possible types of play are almost limitless. Anything you like is allowed. You can also live out CNFM with a sex doll and find yourself in a very special position of power. Let your fantasies come true and experience this game whenever you feel like it.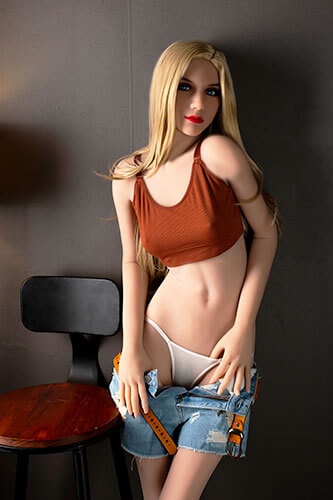 What is CFNM?
CFNM is the abbreviation for the phrase "Clothed Female Naked Male". Alternatively, you can use the term CNFM, which is the reverse slogan. Other names for the fetish exist for homosexual couples: For men, the abbreviation is CMNM - Clothed Male Naked Male - and for women CFNF - Clothed Female Naked Female. If you are into this fetish, you can live it out in many different variations and play styles.
CFNM belongs to the types of games that are particularly harmless. Pain and violence only play a minor role, unlike in
BDSM
. In return, there is a high stimulation of the imagination. You submit to the woman even though you are the stronger individual. You get turned on just by looking at the woman wearing her sexy clothes. You strip down and fully engage in this type of play. The end is a satisfying orgasm.
Sex fantasies come true!
It's a game where absolutely anything is possible. You are subject to the wishes of the woman. This means that the woman tells you where to go, and you fulfill her wishes without a single exception. The actions you practice while playing CNFM are as varied as you are. There are no limits, unless you discuss them with each other first. If you live out the fetish with your
love doll
, then there are truly no limits. You can make your CFNM sex fantasies come true the way you've always dreamed of.
Role play
CFNM can be done in a role-playing scenario. This means that you will be in your role during the entire lovemaking session. Only when the love play is finished, and you have reached the highest satisfaction, you leave your roles again. If you choose to role play, there is no classic sex between a man and a woman. The types of play you choose to climax to can be quite different. There are three variants of this role-playing game.
You let yourself be used
With this variant, the woman determines how she wants to take you. She lives out her lust on you, so to speak, without asking you what you want or how you would like it. This is the most harmless variant of CFNM.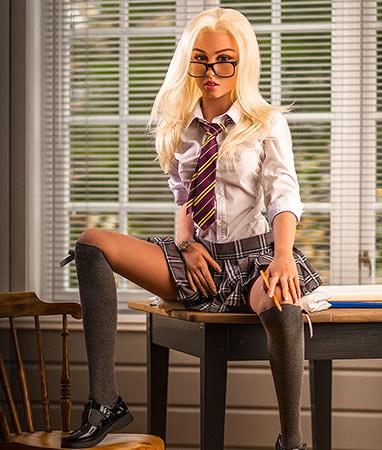 You let yourself be humiliated
Submissiveness is a hot and erotic feeling for many men, which they act out in the context of love play. The woman takes on dominant traits during this role-play. You submit to her in actions, but also in your attitude. She's the boss and she reins you in while you're down and completely surrendering to her.
Foreplay
As an alternative to role-play, you can try out CFNM as foreplay with a woman. You get in the mood for a hot night together with the different game types. In the end, you abandon your roles and have classic sex with each other. Ultimately, anything is possible with CNFM. Let your fantasies run free and become reality.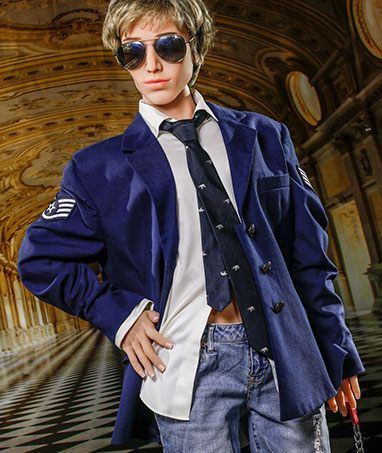 You allow yourself to be abused
There are no actions involving pain in this variation of role-play either. You allow yourself to be abused by absolute subservience. Your desires or needs to reach satisfaction do not matter. In this position, you may often perform actions on the woman without her really noticing you. The abuse is on a level that suggests you are worth nothing. You may pleasure the woman as she wishes. But you'll get nothing in return.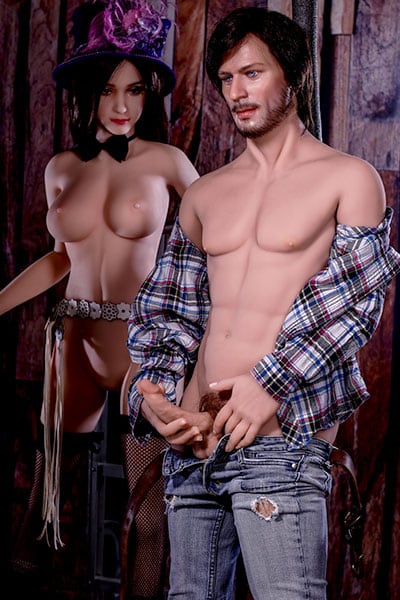 Love Doll to start CFNM
Have you wanted to try out CFNM for a long time, but never dared to ask your partner? You are completely inexperienced in this kind of game and want to change that? You don't know exactly what your girlfriend would say if you suggested she role-play or act out foreplay in a CFNM scenario? Then there's an alternative for you: Buy a love doll and gain your some firsthand experience in CFNM. You can choose to create the hot
sex doll
the way you always wanted it to be. Large or smaller breasts, brunette or blond hair that is long or rather short: Your love doll is for sale, guaranteed. You're going to bed with a woman you've always dreamed of. And not only that: The love doll fulfills all your wishes. If you want to, you can live out CNFM with her and gain your some experience.
Entry into the CFNM Fetish
The Love Doll is the perfect gateway into the CFNM Fetish. The sex doll has the advantage of not contradicting you. She does what you wish. You can gain valuable experience without causing a ruckus at home because your girlfriend has different ideas from you. Even if you live alone, you will find the Love Doll a perfect introduction to fetish. Is your partner open to many things? Then offer your new playmate for a
threesome
. It is guaranteed not to cause jealousy and can bring you both a lot of fun. Buy your love doll now and bring a breath of fresh air into your bedroom. You can live out your fetish with the sex doll without almost any limits.
Sex Toys - more fun with CFNM!
Sex toys are perfect to enrich your love game. Besides the Love Doll, there are many other variations of the toy that you can buy according to your individual needs. Live out your fetish as you wish. It doesn't matter if you want to try your hand at CFNM or prefer another type of game.
For on the go, the pocket pussy is perfect to experience an intense climax when you're not home. You can also take it to bed with you at home and work off your arousal in secret. The Half Body offers a tight pussy and invites you to anal pleasure. The torso is soft and cuddly; you can experience an intense orgasm. The torso feels as though you have a hot woman in your bed. You can take her any way you want. With CFNM, the woman is the boss. But classic sex is also on the table. Make your sex life exciting and varied with sex toys. Boredom in bed will finally become history.
Blowjob Masturbator Scarlett
You're not the kind of guy who likes asses? You prefer to feel a tight p***y and a greedy mouth? Then this two in one sex masturbator and blowjob masturbator is just right for you. Just imagine if you could feel a wet p***y or receive a horny blowjob at any time. This masturbator makes it possible and offers you two sweet love holes! Just look at this beautiful artificial vagina! You immediately get hard when you imagine sinking into this sex masturbator, right? When you turn the masturbator around, she willingly sticks her tongue out from her greedy blowjob mouth. Just look at those full lips and beautiful teeth. With this sex masturbator, you won't even know which hole to use first! Maybe you can let your c**k be treated by the fake vagina before making use of the deep throat masturbator. Maybe you can tease that dripping realistic vagina before receiving a blowjob that just sends you over the edge. It's best to use some lubricant and a condom when using your new toy. The lubricant protects the skin of the artificial vagina and blowjob masturbator. It also means that your c**k will slide easily in and out of the love holes. If you use a condom, it will be easier to clean your sex masturbator later. The two in one fake vagina and deep throat masturbator is made from high-quality TPE. TPE is a material that feels very natural. So, during sex you'll feel like you're thrusting into a real p***y. Your new favorite sex masturbator is 9.8 cm high, 8 cm wide and 19.5 cm long. The toy weighs 0.5 kg so it's also perfect for on the go and traveling. After you've given the fake vagina a good f**k or you've received a blowjob from the blowjob masturbator, take your toy into the shower and clean it with warm water. If you didn't use a condom, we recommend you clean the love holes with a special spray bottle. You'll enjoy your horny sex masturbator for a long time if you rub the love holes with a bit of baby oil and baby powder every now and then. This way, your artificial vagina and deep throat masturbator will remain permanently supple and always ready for a f**k!
Masturbator Elli
You just can't get enough sex? You like to have sex several times in a row and fill up that p***y? Then this sex masturbator will be able to relieve some pressure for you. She is always there for you when you need her! This artificial vagina offers you a horny love hole that is always ready to be filled, even on the road! You watched porn the other day and you can't get it out of your head? Now you've been hard for days and you just want to finally feel the sweet release? This fake vagina is waiting for you to finally f**k her! What are you waiting for? Put on a condom, grab some lube and rub the horny sex masturbator with it and then f**k the fake vagina until you climax. If you still haven't had enough after that, she'll be happy to give you her tight hole again! The lubricant makes sex better and you spare the skin of the sex masturbator. When using a condom, you will find it easier to clean the artificial vagina when you're finished! The sex masturbator is made of high-quality TPE. So, the realistic vagina feels like a real c**t! You won't believe that this is a fake vagina. Your new favorite masturbator is 6.5 cm high, 6.5 cm wide and 13 cm long, with a weight of only 0.2 kg. These features make the fake vagina an ideal travel companion. The fake vagina can be easily cleaned with warm water. However, if you didn't use a condom, it will need a more thorough cleaning with a special spray bottle. You can simply insert it into the artificial vagina and then rinse it out. If you want to enjoy your sex masturbator for a long time, regularly rub some baby oil and baby powder on it. Then, the f**k hole will stay permanently smooth!
Emancipation of women!
Women have emancipated themselves not only in society but also in bed. The times when the man satisfied himself on the woman and at no time responded to her desires are long gone. And that's good too. In CFNM , the woman sets the tone and the man submits to her. Thus, CFNM offers a distribution of roles that is as interesting as it is erotic. Fetish is the future, and that includes CNFM. The love doll and other sex toys will help you get started and make your sexual experience even more exciting and varied. Buy your
love doll
now and set off for new exciting erotic adventures.