BDSM with a Sex Doll
---
BDSM is not only a variation in sex, it is much more. It's almost like a "way of life" in lovemaking. This highly eroticizing symbiosis of pleasure and pain is not everyone's cup of tea. But if you want to live out this passion to the fullest extent and with intense pleasure, but have a partner who doesn't share these desires, you're in the right place with a BDSM Sex Doll. For singles or for anyone who wants to experience the fascinating world of BDSM, a love doll is an excellent choice. Such a sex doll is available at any time - and you can do with her whatever you feel like. This and more is what you can expect from a BDSM-Erotic doll:
What is BDSM?
The abbreviation BDSM stands for "Bondage, Discipline, Dominance and Submission, Sadism and Masochism" and includes, among other things, everything that has to do with practices of bondage and discipline. It is a play of lust, surrender, and the sweet feeling of pain, of being at the mercy of others. Whether with leather cuffs or gloves, whether with bondage ropes, whips or bondage bags - in this erotic area just about everything is allowed that pleases all participants.
Do you like to tie up your sex partner and prevent him or her from moving during the sexual practices that follow? Or is it just the bondage itself that's appealing for you? The disciplining of a passive partner or submission plays an essential role. Inflicting pain also plays an important role in this respect. In general, the aspect of chastising is elementary with regard to the fulfillment of pleasure.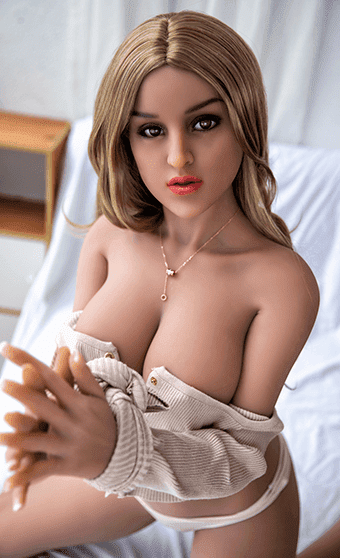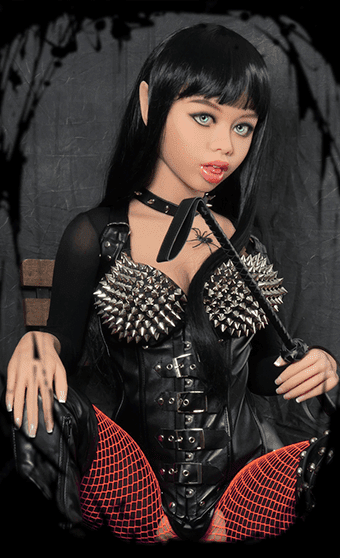 The 3 main areas of BDSM
BDSM is divided into three main elements. The focus is on bondage and discipline or chastisement as well as domination and submission. Sadism and masochism are the third main area in BDSM. You will now learn more about the fascinating sides of BDSM:
Bondage and Discipline (BD)
Bondage and discipline or chastisement are abbreviated with B and D. Any of the BDSM game types has its own fetishes and psychological and physical power games. There are hardly any limits to the variety and creativity. Restraints or bondage create real pleasure. Both for the person restraining the other and for the person being restrained or handcuffed in each case. The process of tying up is often done according to special patterns, on the one hand to be as aesthetic as possible and on the other hand to create an additional pleasure by placing the knots in the right places. At the same time, the person to be bound is disciplined and, as required, chastised with feathers or whips. They are unable to defend themselves, as they have been rendered virtually immobile.
Domination/Submission (DS)
Domination and Submission is what BDSM stands out for. The dominant part literally sets the tone and holds the "scepter" in his hand. The submissive person during lovemaking has to submit and give absolute obedience. In some couples, domination and submission are even celebrated beyond the "playground of lust" and even implemented into everyday life.
BDSM with your personal Sex Doll
BDSM is not for everyone. If you are into it, but your partner has no enthusiasm for it, you don't have to suppress your desires and sensations. With a "highly personal" Sex Doll, your most secret BDSM Sex wishes become reality. You can absolutely subjugate them to you. Do whatever you want with her and whatever you feel like doing. While a woman of flesh and blood would have possibly long "sought the distance" if you wanted to live out your BDSM desires with her, the Love Doll stands faithfully by your side. It's in your own hands. You are the person who decides where to go and how to surrender to you. Enjoy the good feeling of having someone at your disposal with a sex doll who will never say "no" to you. Isn't that incredibly tempting?
Tips for buying a new Sex Doll
Certainly, the purchase of a will-less, absolutely devoted sex doll is associated with a certain cost. To be able to live out and enjoy your inclinations uninhibited and absolutely unrestricted, on the other hand, is literally "priceless". Of course, there are nonetheless ways in which you can get a new sex doll at a lower cost:
Keep an eye on the relevant online ad market. Sometimes used real dolls are offered, but you should clean them thoroughly after delivery. This in turn is associated with an additional - not exactly insignificant - financial outlay.
Decide to purchase a sex doll torso. All crucial openings are there and the pleasant feel is also convincing. However, because the extremities are missing, torsos or so-called half bodies are usually much cheaper.
Ask at local sex shops for sample dolls or display items. These are usually priced quite attractively compared to new goods that have not yet been inspected by another customer.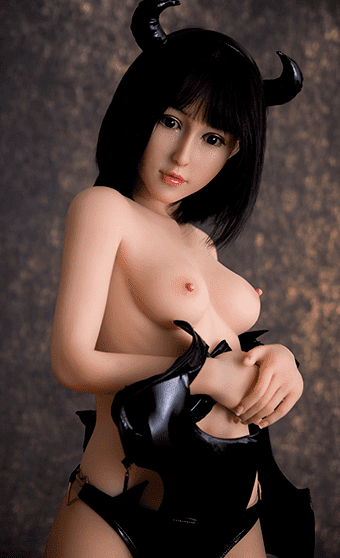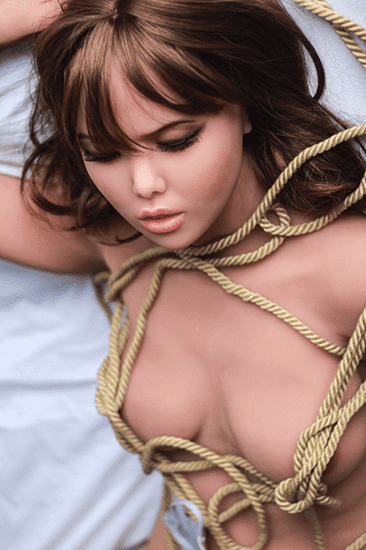 Summary
If you're into BDSM but you don't have a suitable sex partner available - for whatever reason - you are in luck with a BDSM Sex Doll She is there for you at any time and you can do with her whatever you feel like. She is literally at your mercy and will enjoy anything you do to her. You will never want to do without your BDSM Doll once you have tried her out "by all the rules of art".
Conclusion → The Sex Doll - the perfect alternative to a real woman
Enjoy the good feeling of being absolutely flexible with a BDSM sex doll Your partner has no desire for BDSM-Sex? Then reach for your love doll. You're single? Even then, the love doll is only too happy to be at your disposal. And that is around the clock, seven days a week. You can live out your most intimate desires, secrets, and longings whenever and wherever you want. High quality BDSM dolls are flexible, they boast with their extremely pleasant feel and always move with you. In this respect, BDSM dolls are the perfect alternative to a flesh and blood woman. When will you order your BDSM Doll?