Threesome with your Sex Doll
A threesome is something that almost everyone has fantasized about. However, for a lot of people, the cons of a threesome often outweigh the pros. There's STD scares, unwanted emotional attachments and even jealousy. If you're not willing to incorporate that third person into the bedroom, a simulated threesome might be something for you to consider.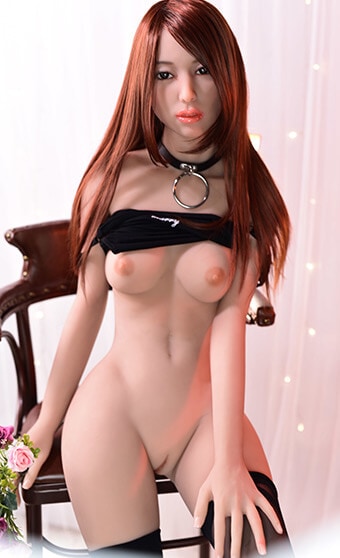 Including Your Sex Doll
A threesome can be simulated with various toys, but for the most realistic experience, we recommend incorporating sex with a
sex doll
into your bedroom routine. The negative sigma surrounding sex dolls is slowly diminishing as sex toys become a mainstream part of relationships.
How is having sex with a sex doll and your partner together so different from using a dildo together? If you'd like to try a simulated threesome, be open and honest with your partner. Be respectful of their boundaries and perhaps offer to try something new for them. If you don't feel comfortable with a sex doll right away, start with some conventional sex toys instead. Try dildos and male masturbators first, then
sex machines
and finally, add in a sex doll.
Why You Need to Try a Simulated Threesome
Many men and women are secretly harboring their desire to try a threesome, but once you've tried, it cannot be undone. Once that third person is brought into the bedroom, emotional attachments, jealousy and feelings of guilt may appear- often leading to failed relationships.
Many men and women report feeling guilty after a threesome, feeling as though they've objectified the third person, using them just for sex. On the other hand, there's also many
threesome success stories
. Threesomes have reinvigorated sex lives and assisted couples with exploring further kinks. However, a simulated threesome will ensure you the sexual gratification of having a third person involved, but without any of the strings attached.
Different types of Threesomes with a Real Doll
Treat the simulated threesome just like you would any other new sexual experience. Discuss it with your partner and agree on a safe word. Have your toys on hand and\or place your real doll in the position that you'd like to start with. If you're unsure how to start, try a roleplay- playing a character can make you feel less awkward about the new situation. For example, pretend that you're at a party and you've met two sexy new people and you can't help but to think dirty thoughts about them.
FMF (Female Real Doll, Male Perspective)
Most guys find the idea of a FMF threesome so appealing, because the idea of two girls competing for them turns them on. For the foreplay, try having oral sex with your real doll whilst your partner tends to the areas that your real doll can't reach. Then, switch between having sex with your love doll and your partner, making them wait for their turn.
MFM (Male Doll, Female Perspective)
For a male doll, have sex with him whilst your partner kisses up and down your body, stimulating your sensitive areas. If you're down for it, you could try double penetration- the most common fantasy for women considering threesomes. There really is no fantasy that can't be played out whilst having sex with your love doll.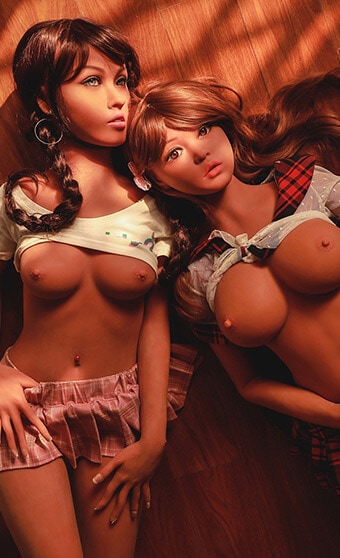 Having a Realistic Threesome
If you're looking to take your love doll threesome to the next step, there are a few things you can do that will make the experience that much more realistic. Firstly, lube is a must. A
sex doll
cannot physically get wet for you, so she'll need some extra lubrication. A dash of lube will ensure that you slide in and out with ease.
Another important step that even many love doll veterans forget about is heating up your sex doll. With a
TPE doll
, it'll only take 10-15 minutes (a
silicone doll
will need a bit more time). You have three options. Placing your love doll in a warm bath, using an electric blanket or using the special USB heating rod that came with your love doll. For more ideas about how you can ensure a realistic threesome with your sex doll, check out our blog post: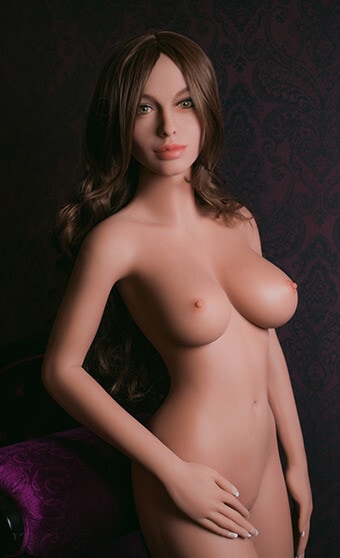 VR Threesomes with your TPE Doll or Silicone Doll
The closest you can get to having a third person in the bedroom without them physically being there, is to have sex with a
TPE sex doll
or silicone doll whilst using VR sets. VR porn works the same as normal porn, but you have a male or female masturbator paired with it, mimicking what you're seeing on the screen.
The video is from the perspective of the person who's on the receiving end, so you'll feel like you're in a room with porn stars. But if you've just purchased the headset by itself, you can pick your favorite threesome porn video online (the headsets can connect to your phone) and reenact what you're seeing with your partner and your TPE doll or
silicone doll
.
Tips
If you're feeling too nervous to try some toys or a sex doll right away, just start with roleplay. One of you plays a different 'character' and this will get you used to the idea of having another person involved for a threesome.
Another first timer tip- try watching yourself and your partner in the mirror whilst having sex. This will get you used to seeing the third person point of view of your partner.
For a complete fantasy, turn the lights off and wear blindfolds so that your imagination can run wild.
Talk dirty to your partner and refer to your sex doll or toys as 'him' or 'her'. Speaking about them in the third person will help to bring that third person in the bedroom to life.