Real Doll as a Dominatrix - let yourself be dominated!
---
To live out the most secret wishes, dreams, and longings within an existing partnership is not always possible. Maybe it's because the relationship isn't going the way you want it to, or because your partner simply has different preferences than you do. You are more the submissive type and love to be dominated? But your sweetheart doesn't think much of it and is rather reserved when it comes to "fulfilling wishes"? Then that doesn't mean you have to actually give up living your lust.
Definition: Dominatrix
Many people are of the opinion that a dominatrix, also known as a domina, is always also a kind of prostitute. That is not the case at all. Rather, men - and sometimes even women - visit a dominatrix because they like to indulge in erotic love or role-playing games. Thereby, they take over the submissive part. They are mostly found in the BDSM environment. They wear highly erotic clothes made of vinyl and leather and resort to specific tools, such as whips.
However, they only strike with this in the rarest of cases. Rather, it is about giving the submissive sexual pleasure through the threat of physical pain, which can usually lead to orgasm. A dominatrix does not only rely on tools to make a dutiful person submissive, but rather on words. Even during lovemaking, the submissive person is humiliated by them.
Orders, instructions and also insults - that and more belongs to the portfolio of a dominatrix who knows how to submit to her respective playmates in the context of sexual shenanigans. There are also relationship constellations in which the dominant behavior of the woman spills over into everyday life. In general, however, the game of humiliation only goes as far as it is perceived as pleasant and pleasurable for both participants.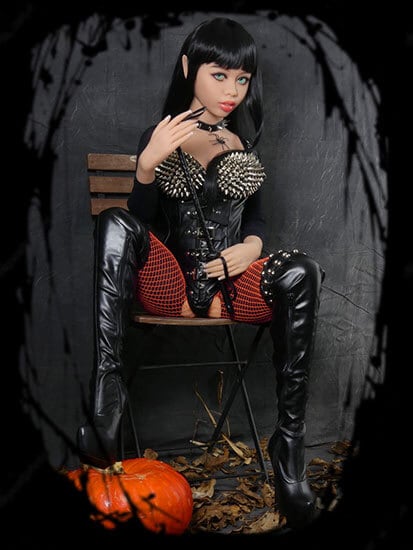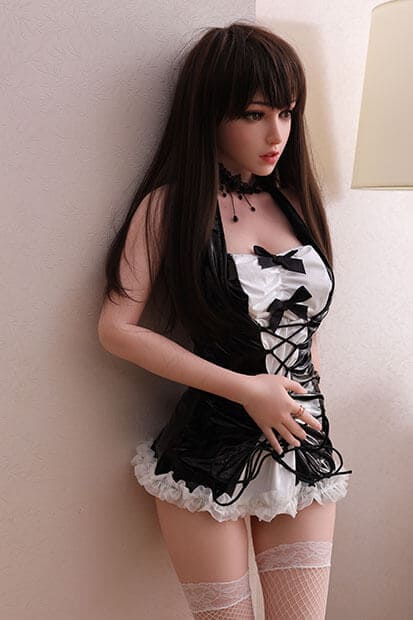 The characteristics of a Dominatrix
The job description of the dominatrix is extremely complex. They are not only found in the so-called "oldest trade in the world", but you will find them in all kinds of professions, age groups, and social classes. The most important characteristics of a domina are a pronounced degree of self-confidence, personal strength, and assertiveness. In addition, qualities such as empathy are elementary.
Only then are they able to respond individually to the wishes and needs of their "playing partners". dominatrixes are also characterized by a strong sense of their body. They are absolutely convinced of themselves and their appearance and also know how to convince people and manipulate them - at least to some extent. But again, the dominant traits and approaches only go as far as it actually serves her and her playmate well.
What is BDSM?
BDSM is a so-called acronym for "Bondage, Discipline, Dominance and Submission, Sadism and Masochism". Bondage or bondage games, as well as everything that has to do with bondage, takes an essential place in BDSM. Whether with ropes, bands, or bondage bags: the feeling of being at the mercy of others is associated with a considerable pleasure for many people. The disciplining of the submissive part (dominance) plays an equally important role.
Dominance and submission are further elementary components of this fascinating world of eroticism. It is clear that the dominatrix takes the active, strong part, while the submissive partner has to submit (submission). Depending on your inclination, the game can extend over several hours, or it can be fully extended to everyday life. A characteristic of the BDSM scene is the sensation and infliction of pleasure-pain. Sadism or masochism is not about the pain itself, but for some people it is possible to reach orgasm just through the pain - whether it is the sensation or the infliction.
You want to learn more about BDSM? Then you will find a lot of additional information in our blog post on this topic: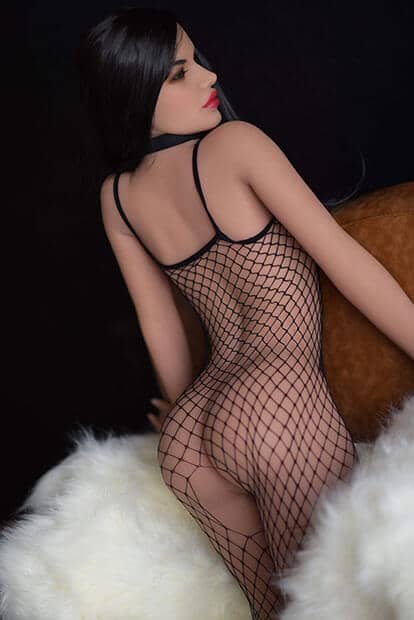 Summary
The visit with a "real" dominatrix is not for everyone. The reasons for this vary. But if you want to live out your sexual inclinations to the full and enjoy your passions, you don't have to give them up. A
sex doll
is the perfect alternative to a real domina, because she will convince you in many respects. It's fun to have a good time with a dominatrix sex doll and to push limits wherever you feel like it.
A love doll simply does everything. It feels wonderful and shines with its excellent external benefits. You'll love using a sex doll as a dominatrix. Dive now into the seductive world of eroticism and experience what it means to share dreams, desires, and longings with a dominatrix sex doll and make them become reality.
Tip:
If you are not familiar with dominatrix sex dolls yet, you can start by trying out different variations. For example, there are half bodies or pocket pussies that you will also have a lot of fun with. But, in addition to the dominatrix sex doll, we recommend the purchase of half bodysuits, pocket pussies and others, because you will always be well equipped with them while on the road. In the hotel room you can then give yourself to your domina love doll - with all intensity.
Conclusion ➔ Real Doll - The Perfect Alternative to Real Sex Meetings.
In our society, visiting a dominatrix is still frowned upon. Therefore, many shy away from spending their time with a dominatrix because they are embarrassed. But the wide world of sexuality - no matter how you want to live it out - is much more fun when everything can be experienced in an uninhibited, unconstrained, and free way. In this respect, a real doll as a dominatrix virtually sells itself. She can literally be "bent" according to all the rules of art and will therefore be fully there for you. Experience now how good it feels to own a dominatrix love doll and have many love adventures with her.