The Perfect Sex Doll To Suit Your Preferences – Always Ready!
If you're looking for a lifelike sex doll with which you can live out your sexual fantasies whenever you want, then you've come to the right place! Our sex dolls look and feel incredibly real.
Sex dolls are available in a wide variety of designs. They differ both in size and material. There's something for everyone. Whether you prefer an inexpensive TPE doll, a higher-quality silicone doll or even a sex robot for an even more realistic experience is entirely up to you.
We'll show you the possibilities available to you and your real doll, so that nothing stands in the way of exciting sexual adventures.
Sex Doll Materials
Essentially, sex dolls are made from two materials. On one hand, the somewhat cheaper variety made of thermoplastic elastomer (TPE) and, on the other hand, the more realistic silicone.
Sex Dolls Made Of TPE (Thermoplastic Elastomer)
Due to its many positive properties, TPE is becoming increasingly popular with sex doll manufacturers. This material, which is characterized by a very soft, flexible surface, is also very popular with customers.
If you value a real-body feeling, the unbelievably realistic TPE dolls will not disappoint. This feeling can be intensified easily due to the sex doll's capacity to absorb warmth, which guarantees an even better sex experience.
Sex dolls made of TPE are offered by many manufacturers. We offer several TPE dolls from a variety of manufacturers. One such manufacturer is
WM Doll
. You can find a small selection of sex dolls in the following table.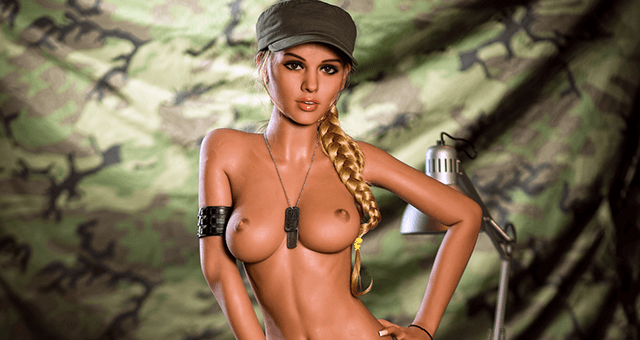 Silicone Sex Dolls
The somewhat more robust version of the real doll is made of silicone. Silicone makes the doll's skin smoother than TPE, which results in a slightly more artificial look. However, the genitals can be created in much greater detail, which goes down well with many customers.
Silicone stores warmth even longer than TPE, which makes sex feel even more real. If you're looking for a resilient sex doll partner with whom to have fun over a longer period, we recommend a silicone sex doll. Although a well-maintained TPE doll can have a considerable lifespan of at least 3 years and up to 5 years, silicone dolls can last 5 – 7 years.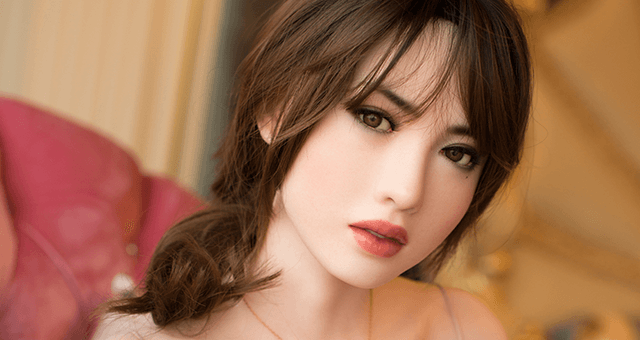 Silicone Sex Doll Yui Shinohara GYNOID - Premium Doll
Among sex dolls, Yui is one of the most beautiful luxury sex dolls you will ever see and, luckily for you, the 1.60 m tall beauty is still looking for the right owner. This premium sex doll with large E-cup breasts is a very special princess who must be treated well at all costs. No one has ever been allowed to see or touch her slim teen body before and if you turn out to be her soulmate, you may take the virginity of this luxury sex doll. This beauty's tender face with blue eyes and brown hair must be kissed, but only by the real owner of this high-end sex doll! Try your luck and conquer the heart of this faithful silicone doll.
Sex Dolls With A Mixture Of TPE And Silicone
In some cases, however, both TPE and silicone are used in the manufacture of love dolls in order to create the perfect mixture by exploiting the advantages of both materials.
Diamond Girls is a typical manufacturer of love dolls made from both materials. You can find some of the sex dolls below.
Tip: You can also find the sex dolls listed above in a slightly smaller version (150 cm) in our shop!
A Large Selection Of Different Sex Dolls
In addition to the different materials available, there is of course a large selection of different categories of love dolls. Depending on your preference, you can choose the right real doll for your sexual adventure here. There are a few questions that you should ask yourself beforehand in order to know what type of sex doll you are into.
What Genders Are Available?
Do you love beautiful breasts and a firm butt? Or would you prefer getting down to some fun with a large penis and a muscular body?
When choosing a gender, both female and male sex dolls are available. The classic gender is the female, of which we also offer a larger range. But we also have male dolls. Here are a few of the male sex dolls we have available: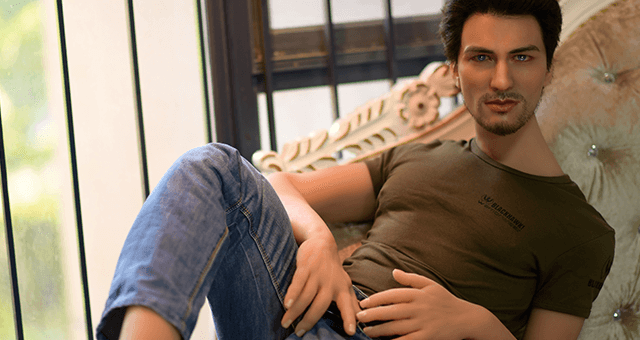 What Body Sizes Are Available?
Do you like very small, petite women? Or would you prefer a slightly taller lover? We have exactly the body size you desire for your love doll, from very small to large!
The following table shows a sex doll in each of the categories: very small (135-150 cm), small (151-160 cm), normal (161-166 cm) and large (167-173 cm).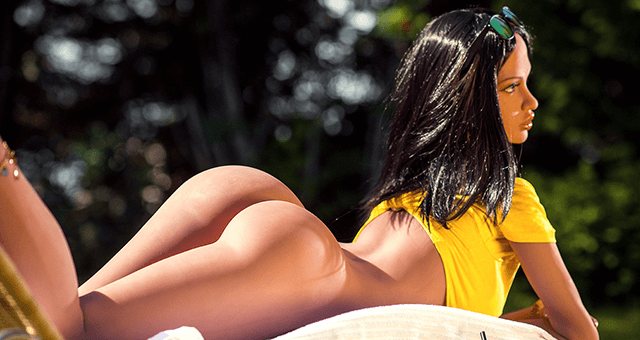 What Breast Sizes Are Available?
For many of us, the breasts are one of the most important parts of a woman's body. Our sex dolls come with many different sizes and shapes of breasts.
Depending on your taste, you can choose between very large or rather smaller breasts. From A-cups to L-cups, you are guaranteed to get your money's worth with our love dolls!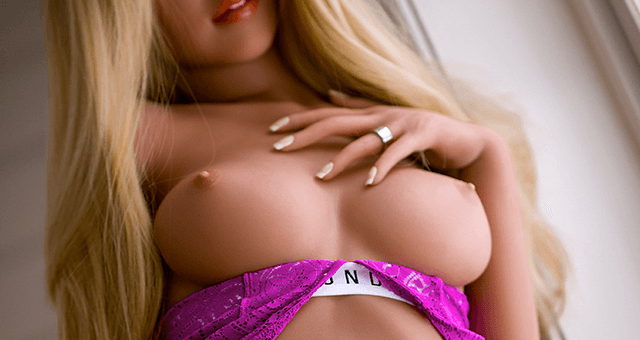 How Old Should Your Sex Doll Be?
Whether you're into young teens or hot milfs, with us, you'll find the right sex doll for every taste.
We have the following categories available: Teen 18-20 years, Young 21-23 years, Mid Age 24-29 years, Milf 30-39 years and Milf above 40!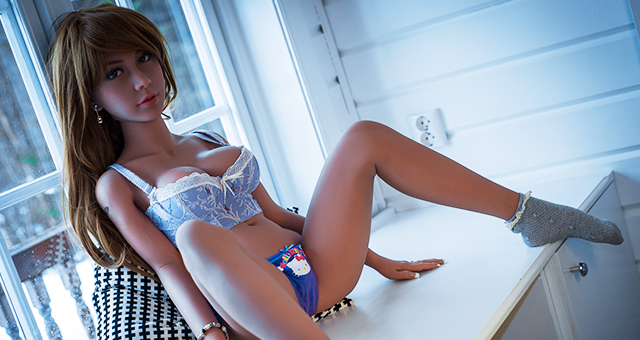 Sex Doll Keisha (22 years) - 6ye Dolls
Keisha's new owner will get an exciting dark beauty that is 1.5 m tall. The racy TPE sex doll is quite slim but has a big fat ass that offers the perfect view during doggy or anal. On the firm B-cup breasts are two large, dark nipples, which perfectly match her complexion. The highlight of this TPE doll is definitely her face and her wild curly hair. This sex doll has sensual, big lips with which she uses to tease everyone with thoughts of a messy blowjob. But especially her eyes are a real dream and shine in a unique green. You can imagine the dirty secrets that are behind those eyes.
Which Sex Doll Is Best For You? (Possibly only info box)
In this post, you've seen a few different ways your sex doll could look. The various love dolls leave nothing left to be desired. If you are still unsure which real doll to choose, or if you need help choosing your sex doll, we recommend trying out our Doll Matcher.
Here, you'll be asked about some of your preferences and then, based on your answers, all the sex dolls that suit you and your wishes will be displayed. Finally, you can configure your sweet love doll individually according to your taste.
However, if you know exactly what you want and what your personal dream sex doll should look like, then you can send us a personal request and we'll produce a sex doll exactly according to your ideas.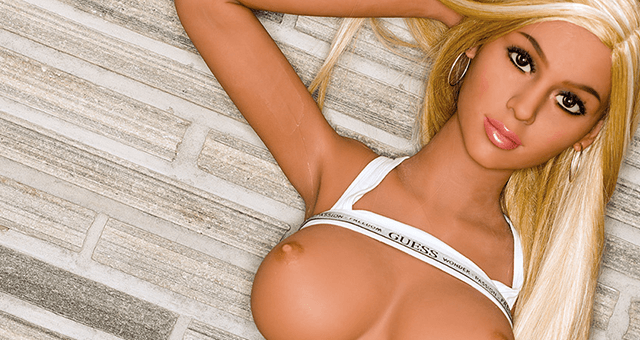 Torsos & Masturbators – The Alternative To Sex Dolls
Before you decide on a sex doll, you should be aware that love dolls like these can be very heavy! (link to post on weight) We offer a possible alternative to the dolls in the form of torsos, masturbators & half-bodies. This is also a good alternative if you don't want to dig too deep into your wallet, but still don't want to forego a realistic sex feeling. Here, you can find great sex toys made of high quality TPE and silicone at a low price.
Here are some of our products:
dolloro® Sex Doll Torso Daniel
You're not in the mood for a classic rubber p***y? They don't make you horny? You would prefer a thick d**k that can bring you over the edge? This sex doll torso is guaranteed to give you the most pleasure! And if you also like a tight ass, this torso masturbator will give you double the pleasure. In addition to a bulging c**k, this sex torso also has a nice tight ass that is just waiting to be filled. Just look at the plump balls at the bottom of that long shaft. That's when you get really turned on right? When you think about how you will ride your new toy anally or vaginally, it almost makes you climax! Who needs a fake vagina for pleasure when you can have such a magnificent c**k on your sex doll torso? At the sight of this beautiful man's chest, one gets horny immediately! You'd rather penetrate tight asses? Then this sex doll torso will gladly present his ass! The love doll torso Daniel is made of high-quality TPE. Therefore, the torso masturbator feels very natural and realistic. You'll feel like you're riding a real d**k or you're inside of a real ass. You won't want a half body sex doll with an artificial vagina anymore. After this sex torso, you'll only want a thick c**k! The torso masturbator is 25.5 cm high, 35 cm wide and 55 cm long, with a weight of 8.1 kg. This means it's also perfect for harder sex. The c**k is 18.5 cm long. Are you ready to take it? It is best used with some lubricant and a condom to make cleaning your sex doll torso easier. After a hot ride with your half body sex doll, you can clean your horny stallion with warm water. You're welcome to take him in the shower with you. You got the tight little ass dirty too? Then use a special spray bottle for an intensive cleaning to rinse out the ass of your sex doll torso. So that your horny toy remains permanently ready to f**k, you should regularly care for him with baby oil and baby powder. This will guarantee that the asshole on your torso masturbator remains permanently smooth and tight.