Teddy Babes - The cuddly soft sex doll
You have probably already looked around in our online shop or browsed through the Love Magazine and slowly got a feeling for all the different sex dolls. So, you also know that there are TPE Dolls, silicone dolls, and also rubber dolls and that these differ among themselves massively. Teddy Babes are also
sex dolls
, but they are a completely different caliber and something for real lovers. Here we will explain what Teddy Babes are, what they are made of, and what advantages and disadvantages the cute little plush creatures have.
What are Teddy Babes?
Teddy Babes are sex dolls made of plush and are perfect for true cuddly friends. Just like TPE Dolls or
silicone dolls
, they are offered in different sizes, mostly between 1.30 m and 1.60 m. Usually, the Teddy Babes weigh around 4 to 8 kg, although there are fluctuations just as with Real Dolls.
But unlike Real Dolls, the Teddy Babes do not strive to provide a super realistic look and feel. Like in a cartoon, the Teddy Babes have embroidered big eyes, small noses and cute pouty lips on their plush faces. High quality Teddy Babes even have highlighted noses and lips, which give the cartoon face a certain depth.
The fabric that Teddy Babes are made of resembles a soft toy and is incredibly soft with a velvety finish, making them the perfect cuddling partner. The perfect sheathing prevents you from feeling the wire skeleton underneath, which allows you to articulate the cloth doll. You can easily move her arms and legs and even turn her head 360°.
The breasts are modeled after a woman's real chest and are appropriately stuffed to make them feel plump and you can also find luscious curves on most Teddy Babes. So that the tastes of the most diverse plush fans can be catered for, manufacturers pay attention to variations in skin, hair, and eye color as well as different figure types. Nevertheless, the choice is very limited, especially compared to sex dolls made of TPE or silicone.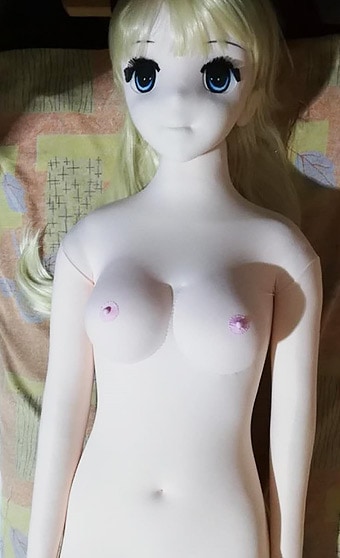 Sex with a Teddy Babe
Without an exciting outfit, you could forget that the Teddy Babes are just like Real Dolls sex dolls. Like the
TPE Dolls
and silicone dolls, however, they are often much more than just an object of pleasure, sweetening your lonely hours or offering you the shoulder so often needed to lean on.
If you want more going on between you, you can use one of her pleasure openings. Most Teddy Babe models only have the vaginal opening, but the more expensive models also offer anal and oral fun.
Basically, the pleasure channel is also made of plush and most manufacturers provide you with a vagina insert made of fabric with your order. This looks like a little bag which you can put into the vagina of your Teddy Babe. Unfortunately, it is rather suboptimal for the actual act of love, because liquids like sperm or lubricant leak out and thus soil your plush lady.
We recommend inserts made of TPE or silicone, which work similar to the removable vagina of Real Dolls. You can heat the insert in a water bath and then insert it into your Teddy Babe. If you want to have an especially pleasant sex experience, the use of lubricant is no problem at all. Once you cum, you can easily remove the insert, clean it and it is ready for the next round.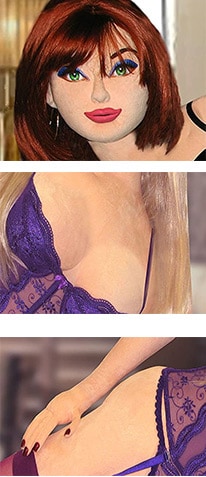 Advantages of Teddy Babes
If you are now looking for a sex doll and you are not sure whether it should be a real doll made of silicone, TPE or a Teddy Babe, the following reasons speak for a Teddy Babe:
Velvety surface
This is definitely an advantage for all those who don't necessarily want a super realistic feeling. The skin of the Teddy Babe is velvety and soft, making every touch a real pleasure.
Light weight & easy mobility
With approx. 4 to 8 kg, a Teddy Babe is a real flyweight among the solid-state dolls and can therefore be carried by people with restricted mobility without any problems. Of course, this increases mobility and allows you to transport your sweetheart around the house without any problems, or to take a trip outside.
Water repellent
To a certain extent, the plastic material is water-repellent and therefore liquid-repellent. This does not mean that you can forget your sweet Teddy Babe in the pouring rain or take a bath with her without her getting soaked with water. Still, it gives you a certain room to play with.
Convenient cleaning
Cleaning a Teddy Babe is much easier than you might think. Due to the slightly water-repellent nature of the material, the surface is also fundamentally more resistant to dirt. You can easily remove dirty spots with a cloth and warm water. Smaller Teddy Babe models can also be cleaned in the washing machine or by hand.
Simple damage repair
If you know a little bit about sewing, you can repair simple damage yourself. While a Real Doll usually has to be sent to a professional, you can easily fix a Teddy Babe yourself. For example, if you have pulled too hard on a nipple, you can sew it back on yourself with a few stitches.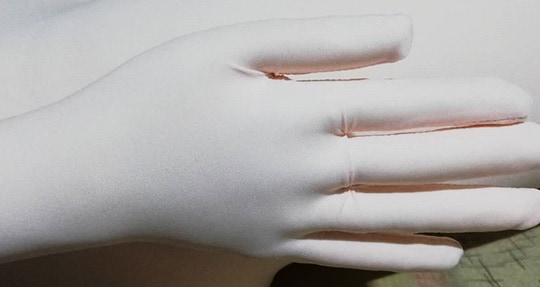 Disadvantages of a sex doll made of fabric
To really form an opinion, you must of course also consider the disadvantages of a
sex doll
made of fabric. Also try to compare it with other sex doll variants like TPE Dolls and silicone dolls to make the best choice:
The price
Whomever thinks that a Teddy Babe is a cheap purchase and therefore certainly a cheaper alternative to a high-quality Love Doll is unfortunately mistaken. Of course, there are cheap models under 600 euros, but these are of such a poor quality that they will not give you any pleasure. The standard variants (1.20 to 1.30 m) usually cost between 600 and 800 euros. If you want a realistic size (1.60 m to 1.80 m), you must be prepared to invest between 1000 and 1600 euros. A prize for which you will also receive a super realistic love doll made of TPE or silicone.
Limited selection
Of course, there are Teddy Babes of different skin and hair colors. However, the general selection is rather small and simply does not take many preferences into account. Especially in terms of figure, Teddy Babes are more standardized, especially slim or chubby Teddy Babes are less common. Moreover, the face, which differs at most in the shape of the eyes, is almost always the same.
No individual configuration
For special wishes and preferences, you cannot rely on Teddy Babes. Often, you cannot even change the wig on your own, unless you have special sewing skills. There are also models with only one breast size and even your favorite eye color is not available from most manufacturers. So, you have to make many compromises to find a suitable mate made of fabric.
Twisted fabric
The inside wire allows you to move your sweetie's arms and legs. Of course, the wire is immaculately covered with the plush of the sex doll. Unfortunately, it also causes the fabric to twist and the posture no longer looks natural. A certain amount of caution is therefore required when moving!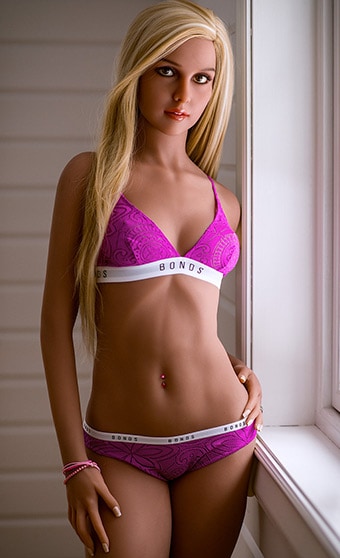 Alternatives to Teddy Babes
If you are looking for an exciting sex doll, but Teddy Babes are not 100% convincing, a
TPE Doll
or a silicone doll might be just the thing for you. Most likely you are someone who values the velvety soft feel of a love doll, so we recommend high quality Real Dolls made of TPE.
These have a great surface that feels similar to real skin and can even store heat - a big advantage over Teddy Babes. There is also a huge selection of different love dolls that you can further individualize to your heart's content.
Not only do they look super realistic, but they also allow you to have a very natural sex experience. Just look around our Love Dolls and fall in love with your future bedfellow.
But if you want to know what sex with a Real Doll feels like at all, we recommend you read this article: