What Does a Real Doll Feel Like?
If you have never felt a real doll before, after your first try, you will be surprised how skin-like its haptics are and how realistic it feels. In this article, we explain what this is and how you can improve the realistic feeling during sex with your real doll. We also explain the differences between a TPE doll and a silicone doll, and exclusively reveal the trend in the choice of material.
Advantages When Making Love with a TPE Doll
Of course, the heat storage of the TPE and the velvety surface is especially beneficial for a realistic sex experience. In addition, not only the surface, but also the grip and movement of the TPE doll body parts is soft and natural. If you would like to give your sweet love doll a slap on the backside, it will move just as gently as a real woman's butt. Of course, this also applies when massaging the breasts of your love doll, which feel natural and pleasant.
For dolls with a large bust size we always recommend the 'Hollow Breasts' option from the Make Her Real selection. When producing the
TPE doll
, cavities are left in the breasts which you do not see from the outside. If you now knead the breasts, they feel particularly soft due to the TPE material taking up space in the cavity inside.
By the way, carefree kneading is possible because TPE is quite resistant - a great advantage if you want to spend a wild night of love making with a lusty sex doll. To get you really turned on, you can spray your TPE sex doll doll with your favorite perfume, because TPE is basically odorless.
The skin of these silicone dolls feels soft, but at the same time smooth and a little more artificial than TPE. A feeling that many fans of premium luxury dolls describe as "flawless".

The silicone dolls are, however, cast into the respective mold in the same way as the TPE dolls, but are much more heat resistant.
Because the silicone is in principle more robust and resistant, it can also be better modelled and processed.
This advantage of silicone is reflected by the incredible detail in the faces and bodies of the silicone dolls.

Take a look at our exclusive selection of silicone dolls and be enchanted by their perfect and realistic appearance: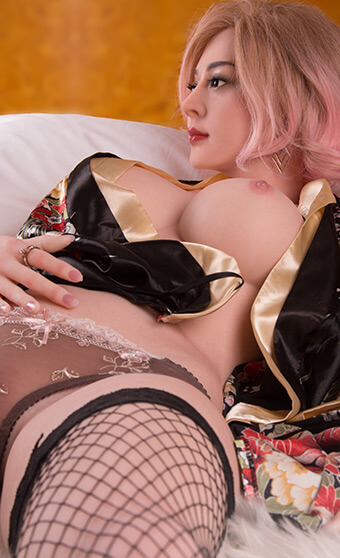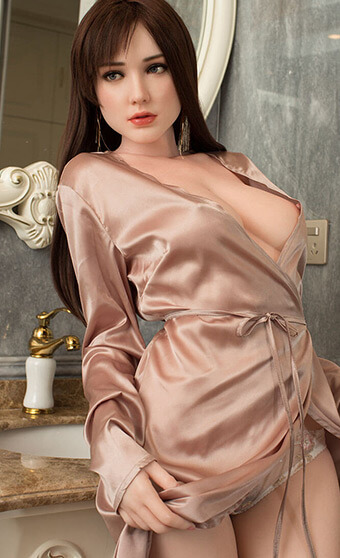 Your Advantages as Owner of a Silicone Doll
Silicone is the only material that enables breathtaking detail. It may well be that you quickly forget that it is not flesh and blood. Because the best masters of their craft bring silicone to life through the smallest details of manual work.
The premium manufacturers pay attention to little things like veins, freckles and moles, which their professionals brush on the
sex doll
, taking hours to include every detail.
The attention to detail does not stop with the face - the pleasure openings are also hyper-realistically designed and painted and feel beautifully soft. Thus, a premium luxury sex doll made of silicone is a guarantee for unbelievable emotional fun.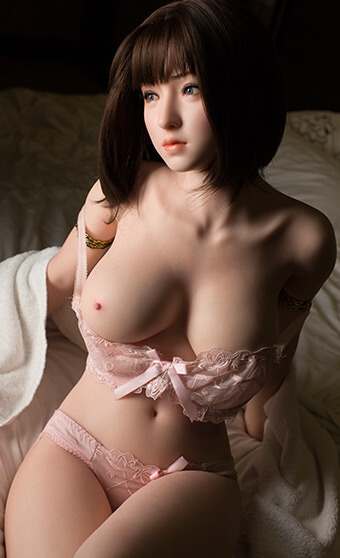 With a silicone doll, you also have the possibility to warm up the pleasure openings, but this will take a little more time, because silicone has a higher heat resistance. However, it will be worth the wait, as you can enjoy wonderful hours with your silicone doll afterwards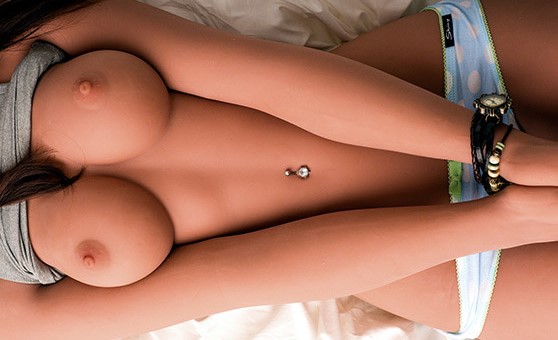 Best of Both Worlds - TPE & Silicone Combined
Some premium luxury sex doll manufactures have now started to make their sex dolls out of TPE and silicone.
This does not mean that the materials are actually mixed together, but that they are used in different places on the love doll. Usually the head is made of silicone, while the body is molded from TPE. With this combination you get all the advantages of the materials in one sex doll.
You can enjoy the softer and skin-like feeling of TPE on the body and pleasure openings without sacrificing the super realistic design.
Dolls with TPE bodies and silicone heads can be found at the Meizao Ren brand - dare to click through the exciting selection of sexy dolls?!
Warning: Some manufacturers of premium luxury sex dolls refrain from using oral and/or anal love openings.
How Sex with Your Love Doll Becomes More Realistic
The skin of a love doll feels quite realistic and has a very pleasant velvety soft feeling. You can not only enjoy this softness when you cuddle with your love doll, but also when you stroke her pleasure openings. However, to make the actual love play especially realistic, we have two super important tips for you:
Learn more in our blog post about how you can make sex with your Real Doll even more realistic: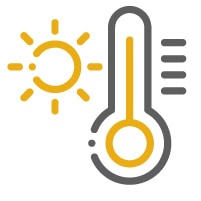 Cozy warmth: As you can probably guess, body heat is something that has a fairly positive effect on the reality factor. As already mentioned, a TPE sex doll in particular can absorb and store heat very well. So, use an electric blanket or a special USB heating rod to make the pleasure openings pleasantly warm.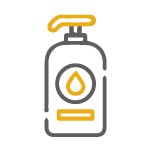 Erotic lubricant: Of course, a sex doll lacks cannot get wet by herself. In order to achieve pleasant penetration and the perfect speed during love play, you can use conventional lubricant.
Conclusion & Overview
In recent years,
TPE dolls
in particular have established themselves on the market because no other material feels as skin-friendly as this innovative plastic. Owners of these dolls can look forward to a velvety soft feeling when stroking the skin of their
sex doll
, as well as the pleasure openings. Sex can be made even more realistic by using other tricks such as a gentle warmth supply.
While the skin of a TPE sex doll feels wonderfully soft,
silicone dolls
score with their perfectly smooth feeling. Although they absorb warmth more slowly, their breathtaking and detailed design is convincing across the board.
However, the trend among manufacturers of premium luxury sex dolls is leaning towards a mixture of TPE for the body and silicone for the head. Whereas manufacturers from the lower price segment continue to concentrate on designing and producing pure TPE dolls. Either way, you can look forward to a unique sex experience.