The Weight of a Lifelike Sex Doll
When choosing a
real doll
, not only the appearance plays a role, but also the height and size of the breasts, curves and buttocks. After all, you want to have a real sex experience. But these features also mean that your sex doll may reach a weight that you feel is too heavy.
So, how much does a lifelike sex doll weigh, and what is the best way to handle her? You can find useful tips and a lot of information about the weight of your real doll in this post.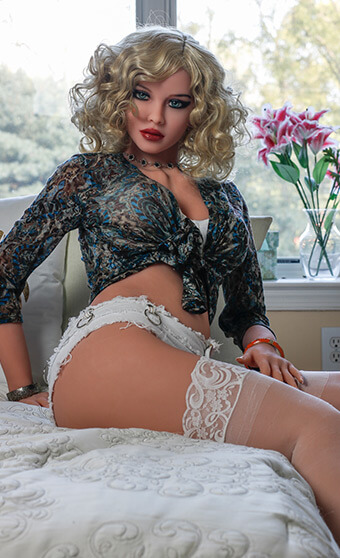 In contrast to male sex dolls, female sex dolls are usually heavier due to their breasts or their more generous curves. Here, we compare a female sex doll with a male one to show you the body dimensions and the resulting weight differences.
| | | |
| --- | --- | --- |
| Characteristics | | |
| Height | 1,61 m | 1,60 m |
| Cup size | 83 cm | 73 cm |
| Waist | 60 cm | 57 cm |
| Hips | 93 cm | 74 cm |
| Weight | 40 kg | 33 kg |
| Price | 1999,00 € | 1999,00 € |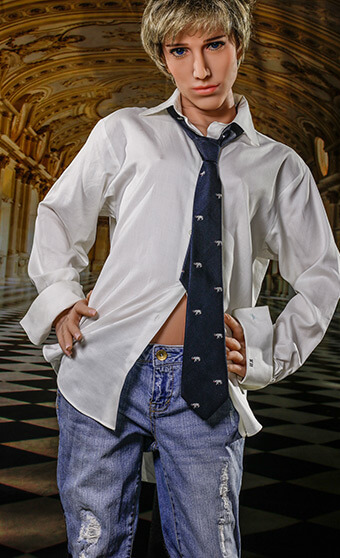 Since there are body heights from 135-173 cm, the weight of a sex doll also varies due to this factor. If you particularly value a life-sized sex doll, you should be aware that you'll have to prepare for a weight of up to 53 kg.
But it's not just the height that influences the weight of a love dolls. Various body characteristics such as bust, waist size and hip size do as well. Do you like nice big breasts? Or do sexy curves really turn you on? Then you shouldn't ignore the fact that these also increase the weight of a sex doll, whether she is a silicone or TPE doll.

Here, we compare two beauties with the same body size but different dimensions. Both are the same height, but have different weights due to their stature and build. You can find more hot sex dolls in our shop.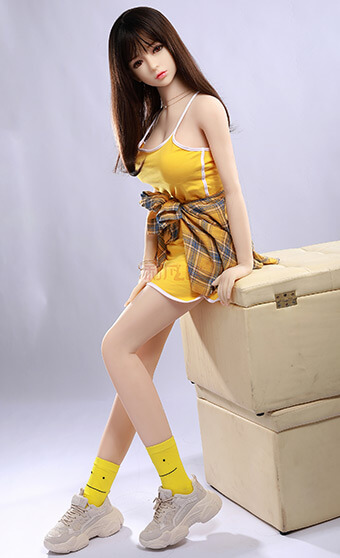 | | | |
| --- | --- | --- |
| Characteristics | | |
| Height | 148 cm | 168 cm |
| Cup size | 60 D | 70 E |
| Waist | 48 cm | 60 cm |
| Hips | 76 cm | 90 cm |
| Weight | 25 kg | 40 kg |
| Price | 1599,00 € | 1799,00 € |
You want to choose the perfect beauty made of TPE or silicone?
Then take a look at our online store: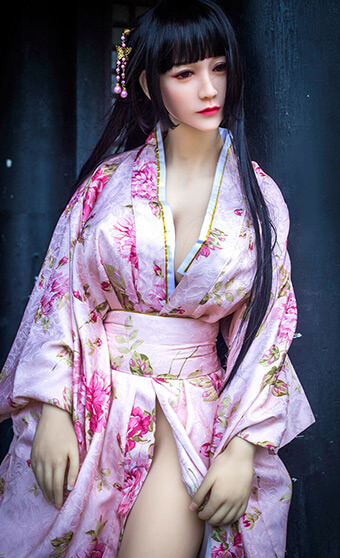 Heavy but Indispensable – The Steel Skeleton Inside Your Real Doll
There's a sophisticated steel skeleton inside your silicone and
TPE sex doll
, under the soft, velvety artificial skin. This ensures that your real doll can be brought into different positions and holds your favorite position, even during the wildest sex.
For this to be possible, the steel skeleton, which is modeled on humans, must be robust enough. Of course, this is also associated with a greater weight.
As you have noticed, a real doll can be quite heavy. Otherwise, it would not be possible to enjoy a realistic sex feeling with your loved one. You certainly don't want a flyweight á la inflatable doll.
Basically, weight is an important factor that makes sex with your beloved so realistic. The material used for the breasts and the buttocks, as well as the movable steel skeleton, have their weight.
Top Tip: Easily Moving a Heavy Love Doll
Since you want to enjoy your beloved everywhere you can, you have to be able to transport her from room to room easily. To do this, simply sit your love doll down on an office chair and push her into the appropriate room. That way, you can save yourself some heavy lifting.
Tip: If you want a real-feeling, real-looking sex doll but want to avoid heavy lifting, then pay attention to your chosen sweetheart's size. Some of the ladies in our online shop are only approx. 1.40 m tall, and they are usually much lighter.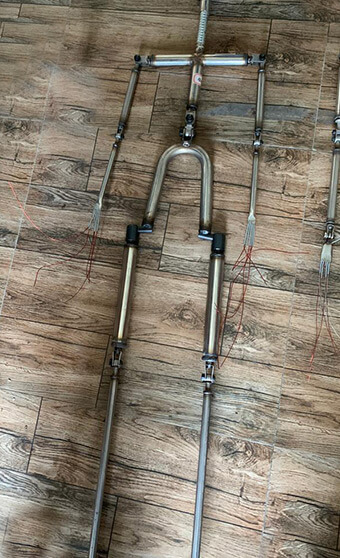 Storing Heavy Silicone or TPE Dolls Properly
If you want to store your silicone or
TPE sex doll
properly, you should always keep their weight in mind. So, you can't necessarily put them on a shelf in your closet unless it can take the weight.
You shouldn't put your love doll in the corner of a room, even if she has the standing feature. She could tip over and the head could break off and become damaged.
To correctly manage the weight of your silicone doll or TPE doll during storage, it's enough if you lay her down on a white cotton sheet on your bed. Every now and then, you should put the legs and arms of your silicone or TPE doll into different positions so that no creases develop, for example in the bends of her arms and feet.
If you want to store her more discreetly, you can buy a special storage box that is designed especially for a
real doll
. This looks like a modern bench, but is usually padded on the inside.
More on this topic? Click here for the blog post:
Alternatives to a Heavy Love Doll
If you are still rather inexperienced with the handling of a love doll, there are also much lighter, but no less real-feeling,
half body
and torso variants. These weigh only about 1-13 kg and are easier to handle and clean.
The love torsos and half bodies are not only more manageable; they're also cheaper than a
love doll
. They are also made of silicone or TPE, and are available in many different shapes, designs and skin colors.
Note: You can find a large selection of half bodies and sex torsos in our shop: