Sex doll with vs. without standing function
When purchasing your sex doll, you can choose whether your sweetheart should have a standing function or not. Which option is the right one for you depends on what you want to use your TPE or
silicone doll
for. Find out more about what the different feet can do for you so that you can choose the right option for you.
Sex doll with standing option
In the case of a
TPE sex doll
with standing function your doll is equipped with special feet. The sole of the foot contains three metal screw heads, which protrude a bit. They serve to absorb the weight and protect the feet from damage. Hence, you can place the doll easily in a standing position. However, the feet do not ensure that your love doll can stand freely. Our sex dolls do not have a sense of balance and you will have to balance them yourself or lean them against an object. Make sure you choose a stable stand, as the doll might suffer damage should she fall over.
If you selected a TPE doll with a standing function, the inner steel skeleton of the
sex doll
will be set a bit tighter. This is to ensure that the weight of the sex doll is evenly distributed and that she does not accidentally move to other positions. The doll's flexibility will not be affected, it will just be a bit more difficult to move her.
If you would like to have a love doll that can stand on her feet, simply select the option "standing function" from our dolloro configurator.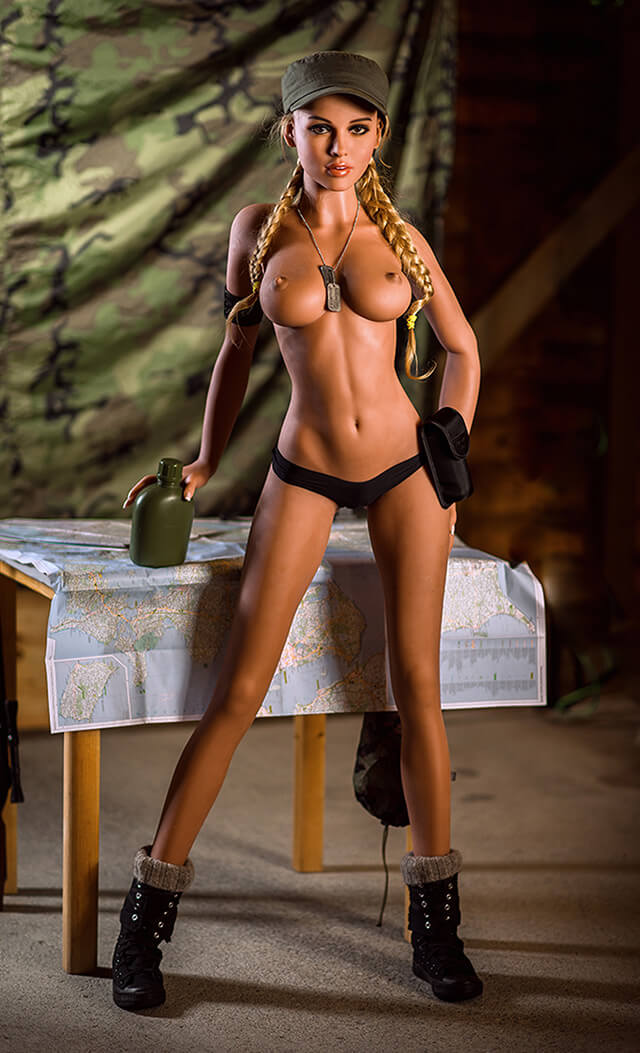 Sex doll without standing option
A sex doll without standing function has completely natural feet without metal pins in her soles. Her feet will therefore have a more realistic and natural appearance.
However, if you place your sex doll without standing function on her feet, the metal plate in her ankle may drill through the feet and damage the doll. Thus, if the appearance of the sole of your sweetheart's feet is not important to you, we strongly recommend the standing function in order to prevent damage and to provide you with more options for using the TPE sex doll.
You would like to have a love doll without the standing function? You can easily choose this option in our configurator and the soles of your
TPE or silicone
doll will not have any additional metal pins.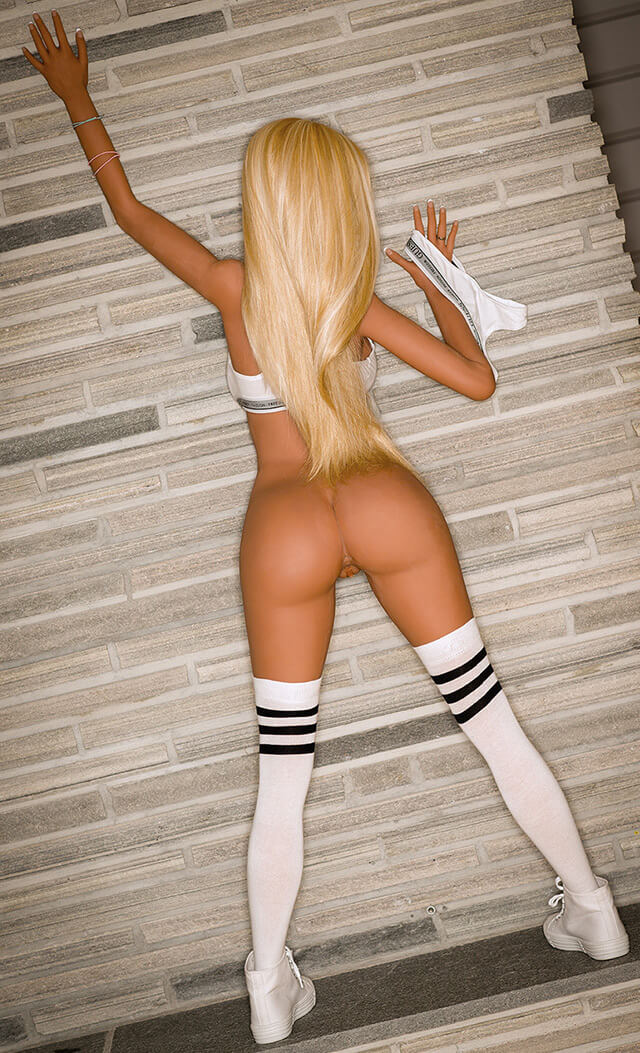 Decision in favor or against the standing option
So how do you decide whether to buy a real doll with or without the standing function? This decision should be made according to your preferences. One reason to opt for the standing function would be if you want to use your TPE doll as a model. If you want to take pictures of her standing up, it is not important how the soles of the real doll´s feet look like, so that it would be advisable to choose one with standing feet. Also, if you want to dress your doll or take a shower with her in a standing position, the standing function is the right decision for you. Should it not bother you in general that some metal pins are visible on the sole of your love doll, we suggest that you choose the standing function. This way you will have more options to use your sweetheart and she will not resent it if you place her on her feet.
If you want your real doll to just share your bed with you, you can do without the standing function. The doll will then be easier to handle and move. However, you should be sure that you really do not want to place her on her feet, as the standing function cannot be integrated later. If you attach great importance to natural feet, you should always choose a doll without the standing function. Her feet will then look very realistic and stay that way for a long time, because they will not have to withstand much stress.
Real dolls with flawless feet for foot fetishists
We want to enable all people to explore their sexuality and their personal passions. Foot fetishes are no longer a rarity. The feet of our TPE dolls without standing function are so realistic and natural that they are just the right thing for foot fetishists. Not only do they look deceptively real, they also feel that way. Even the toes can be moved.
Real dolls provide you with the opportunity to worship their immaculate feet. They offer you ultimate pleasure and do not reject your fetish, allowing you to live it all out.