Disposal of your real doll!
When your love doll has had its day, it's time to dispose of it. Understandably, this task can be difficult for some people. In this article, we'll tell you all about how to avoid unpleasant emotions when disposing of it, and how you can carry out the stressful task easily and smoothly.
First, we'll see whether you actually have to dispose of your beloved sex doll at all, or whether you can (perhaps quite easily) have it repaired:
Must you really dispose of your sex doll?
If your cherished
sex doll
(apparently) suffers serious damage during very lively lovemaking, you're faced with a difficult decision: Does the lifelike Real Doll that you've brought into your life to satisfy important needs really have to be disposed of?
The less you can imagine a future without your hot (and also not exactly cheap) Real Doll, the more likely you are to have to face the disdainful disposal of the sex doll with result-oriented considerations: You can dispose of anything, and humanity is filling the world with garbage. But many things can be repaired, too, and that's not just a trend with sex dolls.
So, first take a close look at the damage and use the following table to ascertain whether there is a chance of repair: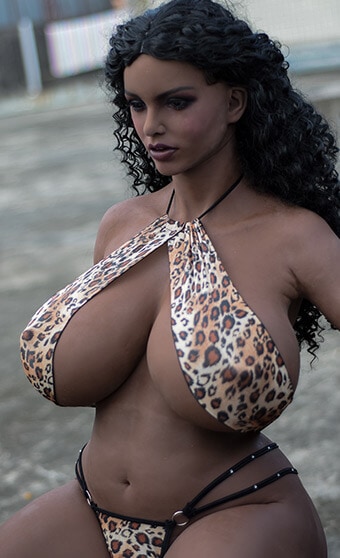 | Damage to the sex doll | Repair possible? | Repair method |
| --- | --- | --- |
| Damage/loss of small decorative parts (eyelashes, hair, clothing accessories) | almost always | requires a replacement part |
| Discoloration and stains on skin, hair, clothing | usually yes | cleaning, if necessary with special agents |
| Torn clothes | yes, but can change design | Sewing, having them sewn, buy new |
| Skin abrasions | yes, but can take patience | Cleaning, sanding, strengthening the skin by applying liquid plastic adhesive |
| Cracks in the skin and lacerations | yes (not always without a trace) | Gluing with special glue, welding |
| Defects in function-critical orifices, removable | usually yes | cleaning, gluing, buy new if necessary |
| Defects in function-critical orifices firmly connected to the body | sometimes difficult | see above, no re-purchase option |
| Skeletal breakage inside the Love Doll | is difficult | but steel skeletons usually come with a 2-year guarantee |
When you have completed the inventory and a repair is likely possible, the next decision needs to be made:
Should I send the sex doll to one of the repair shops, or would I feel better if I could fix my Love Doll myself? In many cases, that's quite possible:
Repairing a Real Doll by yourself
To answer the question of whether you can repair a sex doll yourself, common sense plus some research is required: Did the loose parts just come off, or were they torn out with their anchoring? Are these parts available for purchase on the seller's/manufacturer's website? Is it obvious how these are attached, or are there any instructions supplied?
Hair, nipples and lips can also be re-colored easily and independently: The Poly Palette colors are recommended in forums for long-term color refreshment, but a normal lipstick can also give the lips added, or a different, color.
Clothes can be sewn, as usual. As with your clothing, the result depends on the skill of the sewer. If you lack this skill, you can turn to a normal tailoring shop (if this is not in the immediate vicinity, you may not care much about the looks you get when they see your Real Doll "wife's" considerable bust size).
Material discoloration and staining to the skin or hair can often be removed by soaking in lukewarm water and then cleaning thoroughly. You should only use mild cleaning agents, such as mild, pure soap or baby shampoo. Rub with fluffy microfiber cloths or sponges without applying much pressure until the original skin color comes out again. If stains and discolorations can be removed in this way, you should reduce the cleaning intervals in the future, or clean the sex doll's skin every time you clean the body apertures after sex.
Tackle stubborn discoloration with special stain removers tailored to the material of the sex doll. The stain remover from Indigo Individual is an insider tip. It is intended for use on TPE and silicone and is said to have successfully removed discoloration from doll materials.
If the skin has abrasions, cuts, tears or lacerations, these can be "healed" with glue. Of course, you also need the right plastic adhesive for this.
It's difficult to repair major skin damage or cracks in the sex doll, severe damage to fixed vaginal components and serious breakages or deformations to the steel skeleton yourself (well). In sex doll forums such as lovedoll-community.de, you'll find detailed descriptions of each of the repairs mentioned here, as well as other difficult repairs - but you should be careful when trying to repair more major damage yourself. There's always the risk that improper handling will increase the damage or cause scars. With proper treatment (e.g. welding the elastic plastic, straightening and assembling the skeleton) in a sex doll workshop, this damage can often be repaired without a trace.
If sending it to the workshop no longer seems worthwhile or too time-consuming (or you have already flirted with buying a new Love Doll soon), that doesn't necessarily mean that you have to dispose of it. There are other "disposal" options that preserve the Real Doll and make others happy: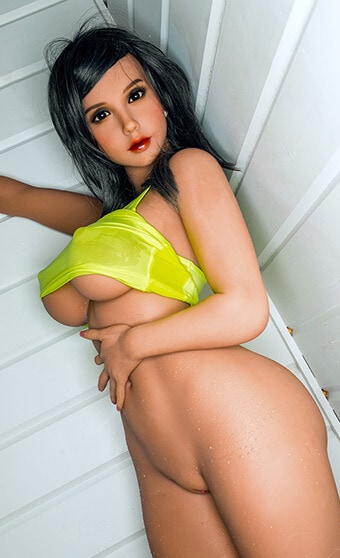 Correct disposal of your sex doll
The Love Dolls available today are little masterpieces, and therefore also consist of a sophisticated mix of materials, which is always a problem with our disposal system, which is separated according to re-usability. In addition, the dolls are quite heavy and have almost human dimensions, and you may have many highly emotional memories connected with it, which doesn't make the task of disposal any easier. But there are several ways to dispose of a
sex doll
cleverly and correctly:
Give them away to other sex doll fans
The members of the Love Doll community include skilled hobbyists who are knowledgeable about materials. They can also repair damage that you can't manage yourself (or make a new sex doll out of the used parts). Just put up an ad that a defective sex doll is to be given away; if necessary, only against collection (free of charge for you) or advance payment of the shipping fees.
Recycling yard
Disposal at a recycling yard is definitely possible (your municipality is obliged to do so). But nobody can promise you that the workers at the yard will be sufficiently discrete (which they are actually obliged to do). Sometimes, there are costs involved; that depends on the regulations of the respective municipality, and can be found out beforehand on the Internet or by phone.
Household waste
Disposing of a sex doll in the household garbage is really not a good idea: With its mix of materials, it does not belong in the recycling bin, the plastics bin, the organic waste or in the non-recyclables. In addition, you keep coming across media reports about police operations because of packaged or sawed women in the garbage, which you certainly don't want to do to yourself.
No sex doll - now what? Your best options!
After disposal, you will soon be missing your sex doll, but many people cannot immediately fulfill their wish for a new Love Doll for financial reasons. In the meantime, there are good alternative sex toys:
- Torsos and half-bodies take a bit of getting used to due to the lack of legs, but are considerably cheaper and still serve their purpose very well
- Masturbators and artificial vaginas cover the basic tasks, in the form of a blow job masturbator, even in a very satisfying way
In this way, you can usually bridge the time until you can invest in your absolutely favorite doll - and these smaller sex toys definitely have their advantages: They are light, easy to stow away; discreet shipping or taking them with you on vacation is no problem at all.
Conclusions on the correct disposal of a TPE doll or silicone doll
It's sad when your beloved
sex doll
runs out of road, whatever the reason. But internal or external repairs are often worthwhile. Otherwise, disposal is not so difficult, either: Maybe you can make other people happy by giving away a slightly damaged sex doll. And you have the opportunity to try out the latest, exciting sex toys until a worthy successor is found.