Experience Foot Worship with a Love Doll!
---
Wanting to bring foot worship into your bedroom practices is nothing to be ashamed about! Especially if you're a man, your sexual preferences for female feet are certainly not rare. Some Hollywood celebrities like Quentin Tarantino have made it common knowledge that they enjoy foot worship. However, having a foot worship fetish still isn't easy, because it's often wildly misunderstood by the general public and even one's own partner may not be accepting.
What is Foot Worship?
Those who enjoy foot worship, will often have a foot fetish. In this case, a part of (or all) of the lovemaking is focused on feet. "Sexy feet" or foot worship are both methods of fulfilling a foot fetish and they are commonly seen among both heterosexual and homosexual partners. However, there are many other preferences when it comes to foot worship. You may find bare feet particularly arousing, or perhaps high heels or boots get you especially turned on – you may even prefer feet in socks.
Foot worship goes a long way back in history, so it is by no means a new fetish to mankind. Let's take a trip to the pas In ancient Rome, the feet of beautiful women were greatly appreciated, and it was rare for bedroom activities to not involve sexy feet. China went to more extreme lengths and the feet of young girls were often broken and formed into a more desirable shape. These feet were called "lotus feet" and their small, graceful appearance was considered aesthetic throughout various dynasties in China.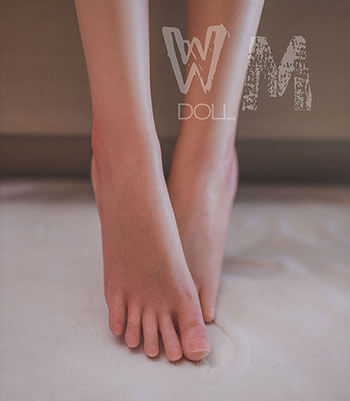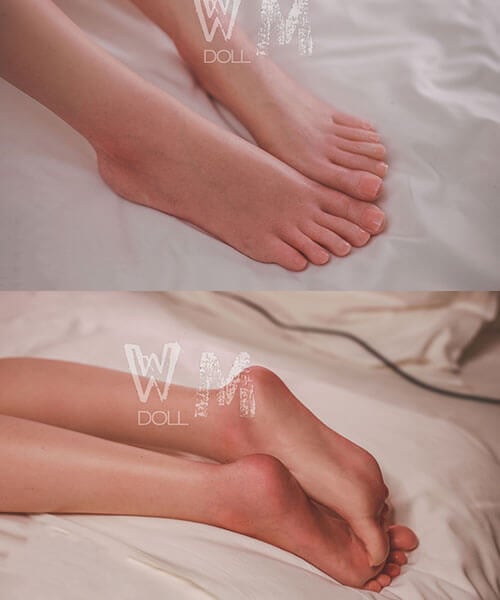 What is Considered as Foot Worship?
If the prime emphasis of one's lovemaking is on feet, then this is foot worship. It often involves kissing or licking feet and rubbing your genitals against them. Additionally, you may be aroused by stepping on erogenous zones (trampling) or using your toes to please your partner (toeing). A foot job is exactly how it sounds- like a hand job, but with your foot. You can rub your partner with the ball of your foot or use your toes to stroke or penetrate them. Generally, the male partner will be the one with the foot fetish and he will simply crave the woman's feet. The delicate and nimble appearance of feet is often what draws men in. Of course, men themselves are able to have sexy feet, so homosexual men may also enjoy foot worship.
Do you feel drawn to feet, but you're unsure whether this constitutes a foot fetish? Don't fret, because you can do a
test
on the Internet and this may clear things up. Additionally, you can visit a forum that focuses on feet and foot worship. You'll be able to talk to people who are feeling the same way and exchange ideas on your predisposition for feet.
Why are there Problems with Foot Worship?
Clean or not, your feet are still used to take you to places and they're the body part closest to the ground. Many people consider feet dirty and to them, licking feet would not be a pleasurable activity. Therefore, people who enjoy foot worship are often confronted with negative judgements and are treated critically. They may even have difficultly with finding a partner. When should one bring up their desire for foot worship? Bring it up on the first date, and there may not be a second date. On the other hand, celebrities like Quentin Tarantino have made their love for feet common knowledge. You'll even find a foot worship theme in many Tarantino movies. Unfortunately, despite its frequent appearance in media, foot worship is still considered an offensive theme.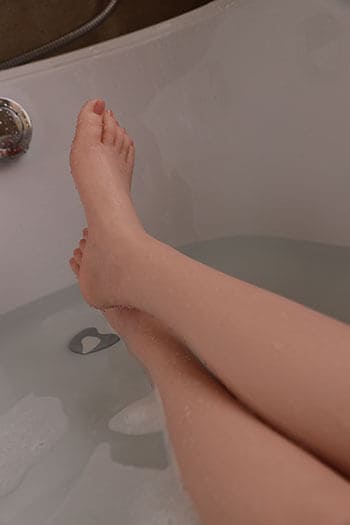 What's the Deal with Foot Pictures?
Anyone with sexy feet can make money from feet pictures. Thanks to the Internet, there are many possibilities for buying and selling feet pictures or worn socks and shoes. Of course, these cannot be purchased as a
sex doll
replacement, because you're able to touch and satisfy yourself with a love doll. Pictures and other memorabilia can only do so much.
Masturbate with a Pocket Pussy!
If you enjoy foot worship, you may think that traditional masturbators aren't able to fulfil your needs. Thankfully, many companies have responded to the consumer demands for foot worship and there are substitutes available. There are special foot toys with different openings for a fun sexual experience. It really is the perfect combination: Beautiful feet with the feeling of being inside of a vagina. You can even look at pictures or watch pornography for further stimulation. The material used for these types of sex toys is generally TPE, also known as thermoplastic elastomers.