Live out your Foot Fetish with a Real Doll!
---
Having a Foot Fetish is not a bad thing and, especially as a man, you are not alone with your sexual preference that focuses on the female feet. The foot fetish is the most famous fetish, and it is widespread. Even Hollywood legends like Quentin Tarantino have confessed to having a foot fetish. However, it is not easy to live it out, because despite its prevalence, one's own partner and the general public rarely understand it.
What is Meant by Foot Fetishism?
A foot fetish is a sexual expression in which part (or all) of the sexuality is directed towards feet. "Sexy feet" is a fulfillment of this type of play, which can be seen on the heterosexual or homosexual partner. But this is not always so, because the expression of a foot fetish can be quite different. Some foot fetishists find bare feet arousing, others prefer shoes like high heels or boots, and still others like feet in socks.
The foot fetish is entrenched in the history of mankind. So, this is by no means a novel fetish. On the contrary: Even in ancient Rome, beautiful women's feet were revered, and it was not uncommon for the lovemaking between partners to use the feet more often. In China, on the other hand, they tried - unfortunately with painful means - to give their foot fetish another platform by breaking the feet of very young girls and women in order to make them visually smaller and thus more graceful. This is called "lotus feet" and was considered aesthetic and beautiful for several centuries, at least in China.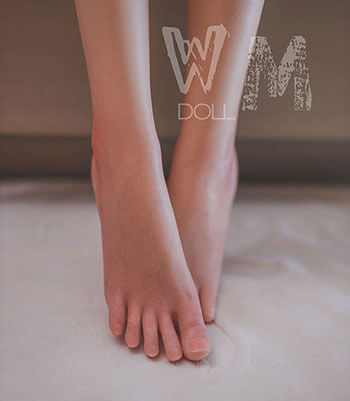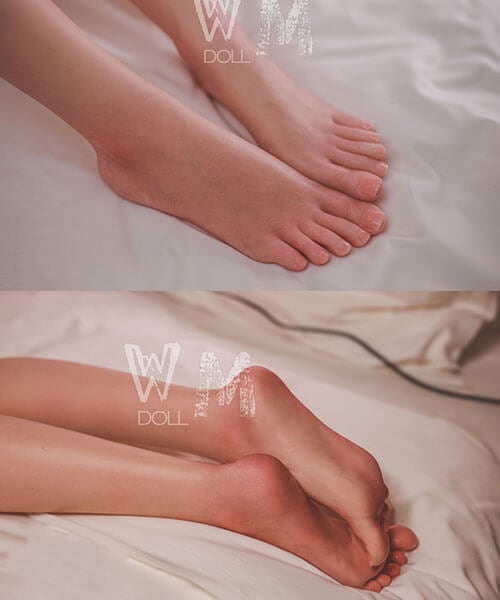 At What Point is One a Foot Fetishist?
A foot fetish is when the primary focus of one's sexual desire is partly or mainly on feet. During sex, for example, you want to rub your private parts against the feet, kiss them, or lick them. Sometimes, you want to step on erogenous zones (trampling) or use your toes for satisfaction (toeing). A foot job is where you use your feet to stimulate your partner's private parts. You can rub the penis with the ball of your foot, use your toes to stimulate the shaft, or use your toes to stroke or penetrate the vagina. A foot fetish is more prevalent in men and women's feet are mostly the object of desire. This is because they are said to have a rather delicate and graceful appearance. But having sexy feet is not reserved for women and there are also homosexual men with a foot fetish. If you are unsure about your inclination, you can do a
self-test
on the Internet. This can be a first indication. In addition, there are forums that deal with the topic of foot fetishism. Here, you can exchange ideas with each other and get tips on how to best live out your inclinations.
What Problems do Foot Fetishists Face?
Whether washed or not, feet are still considered dirty and unclean by many individuals. After all, that's the part of our body closest to the ground. Licking feet? For most people, this is gross and uncomfortable and, therefore, a no-go. People with foot fetishes are quickly confronted with prejudice and not infrequently treated disparagingly. This can also lead to problems in finding a partner. If you openly tell your partner that you want to live out your fetish, you will likely be met with rejection. Meanwhile, some celebrities have openly embraced their foot fetish. One of the most famous is Quentin Tarantino, who even puts this theme in his movies. Despite its relative prevalence, however, it is still one of the most taboo subjects.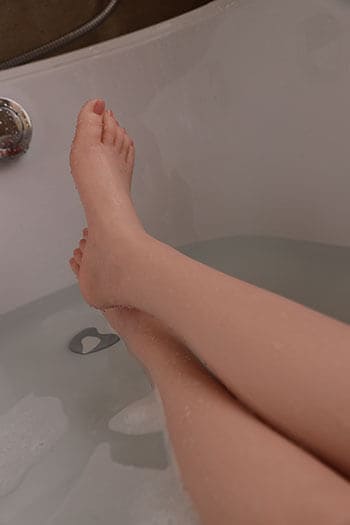 Buy and Sell Foot Pictures
Whoever has sexy feet can indulge in the lucrative sell of feet pictures. The Internet has opened up many opportunities to pursue this inclination at least a little by buying pictures, socks, or worn shoes. Of course, you would have a much more real feeling if you used a
sex doll
, because you can also touch it and satisfy yourself with it, while this is only possible to a limited extent with pictures.
Choose the Pocket Pussy to Masturbate with!
With a foot fetish, it could be possible that a traditional masturbator is just boring. Fortunately, however, there are substitutes, as the industry has responded to the fact that so many people are attracted to feet and have developed special foot toys that can be equipped with different "holes" for the perfect sexual experience. So, you get the best of both worlds: The real feeling of a vagina paired with the aesthetics of feet. If you want, you can of course also look at pictures or pornography for stimulation and thus increase the pleasure even more. The material used for the sex toys is usually TPE. These "thermoplastic elastomers" combine the properties of thermoplastics with the highly valued softness and flexibility of elastomers.