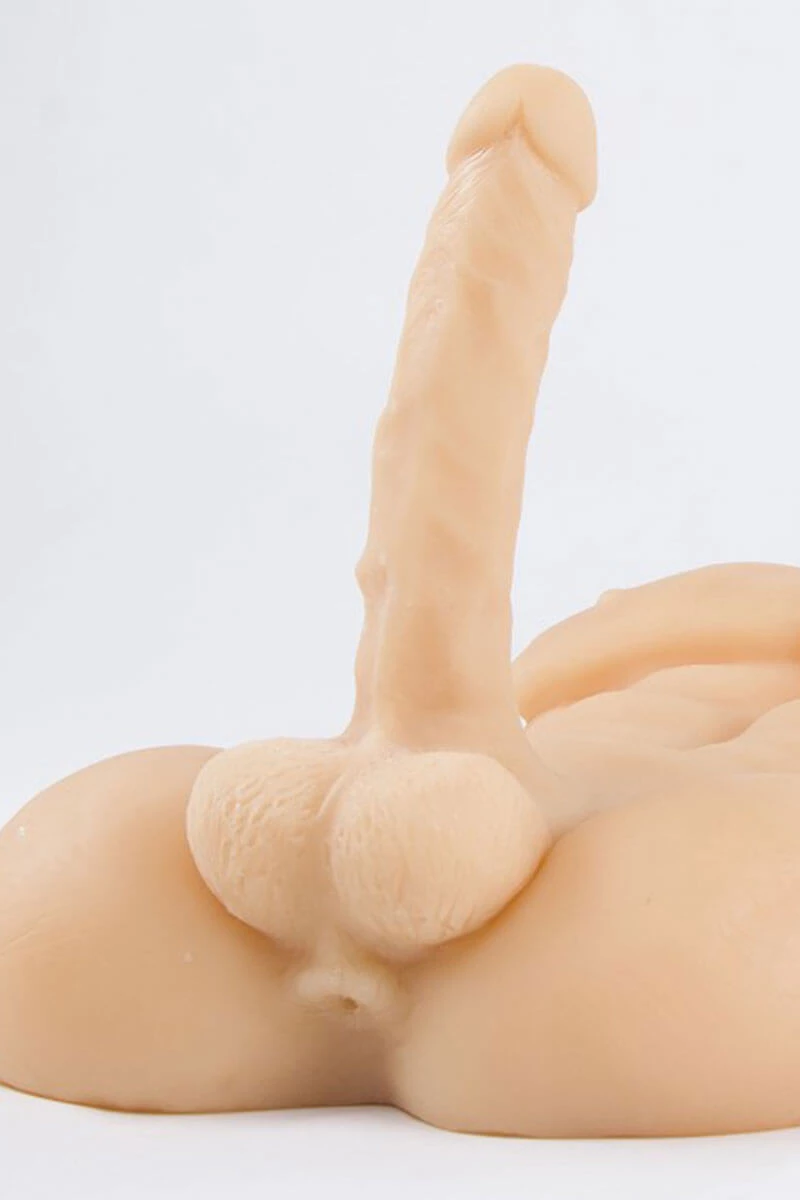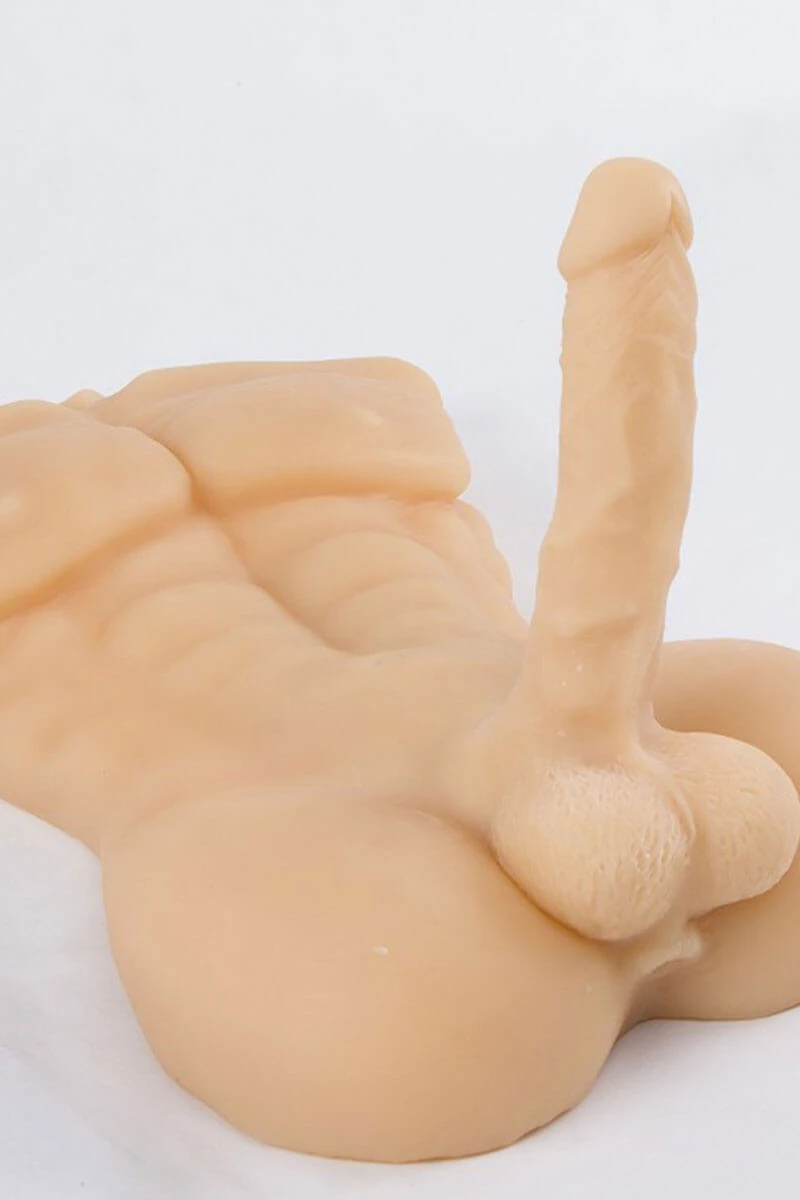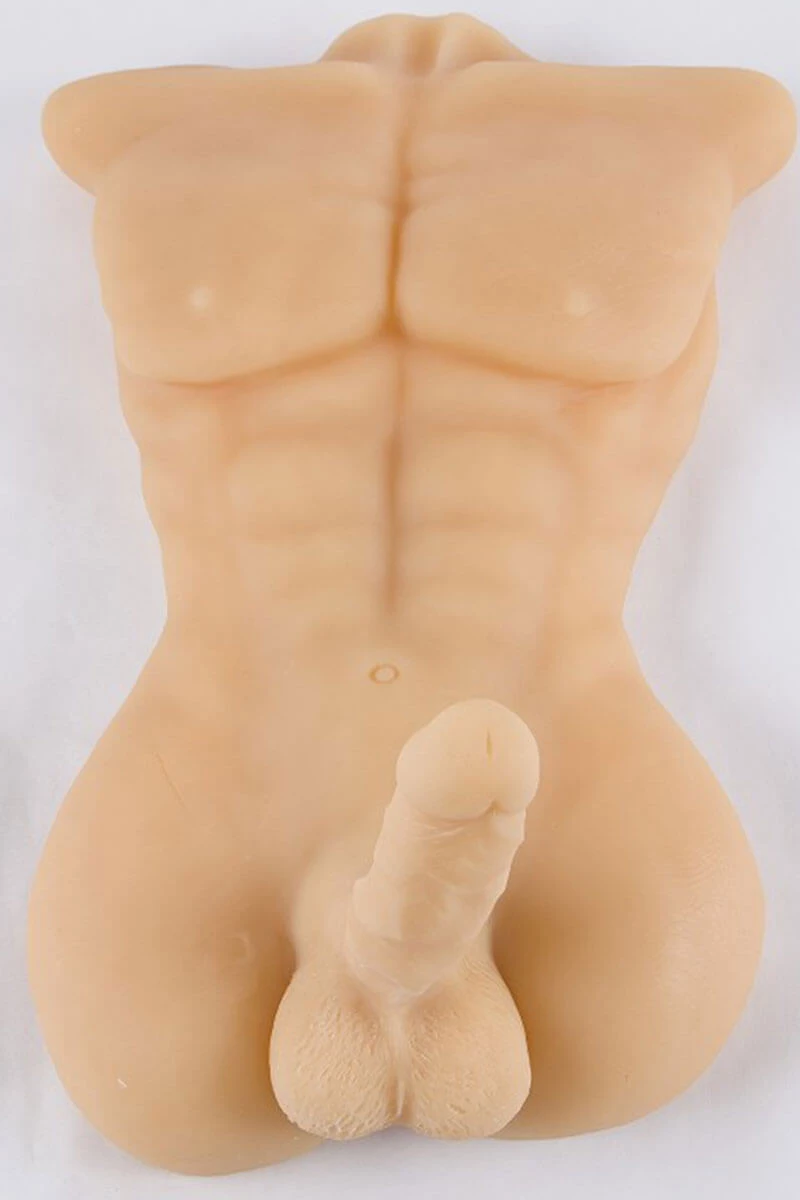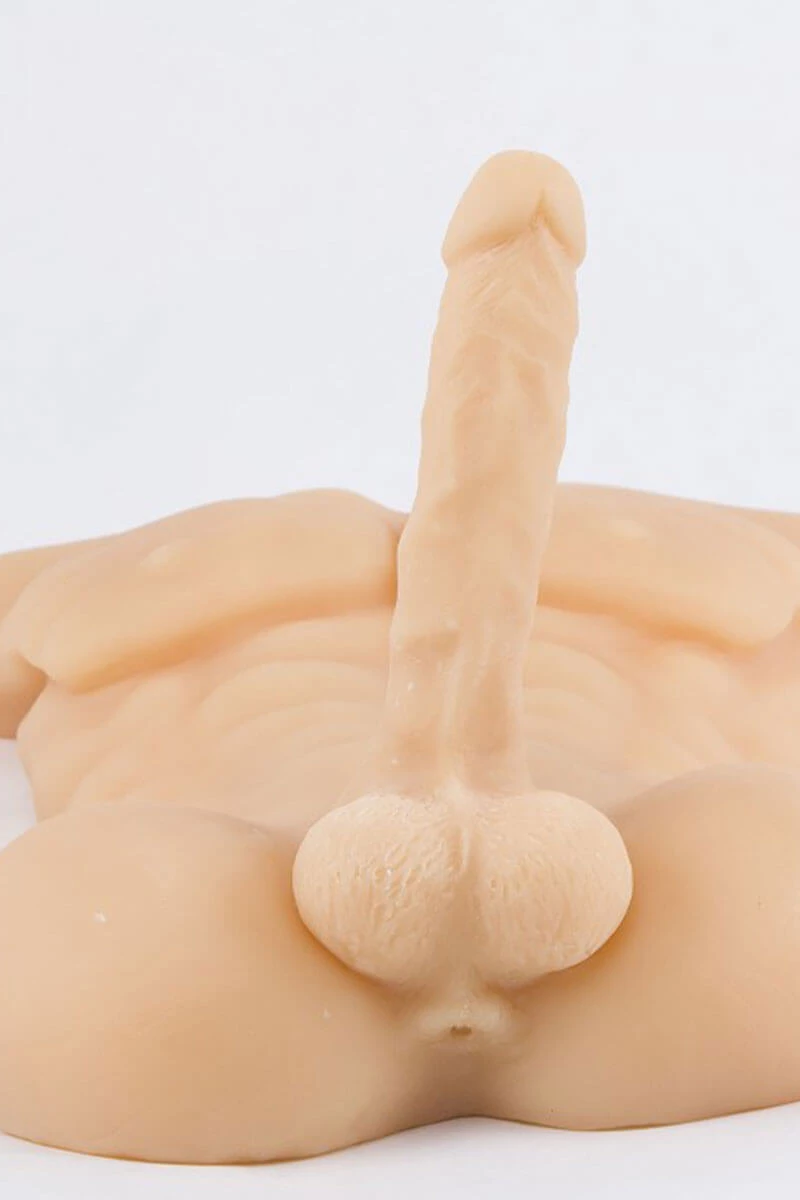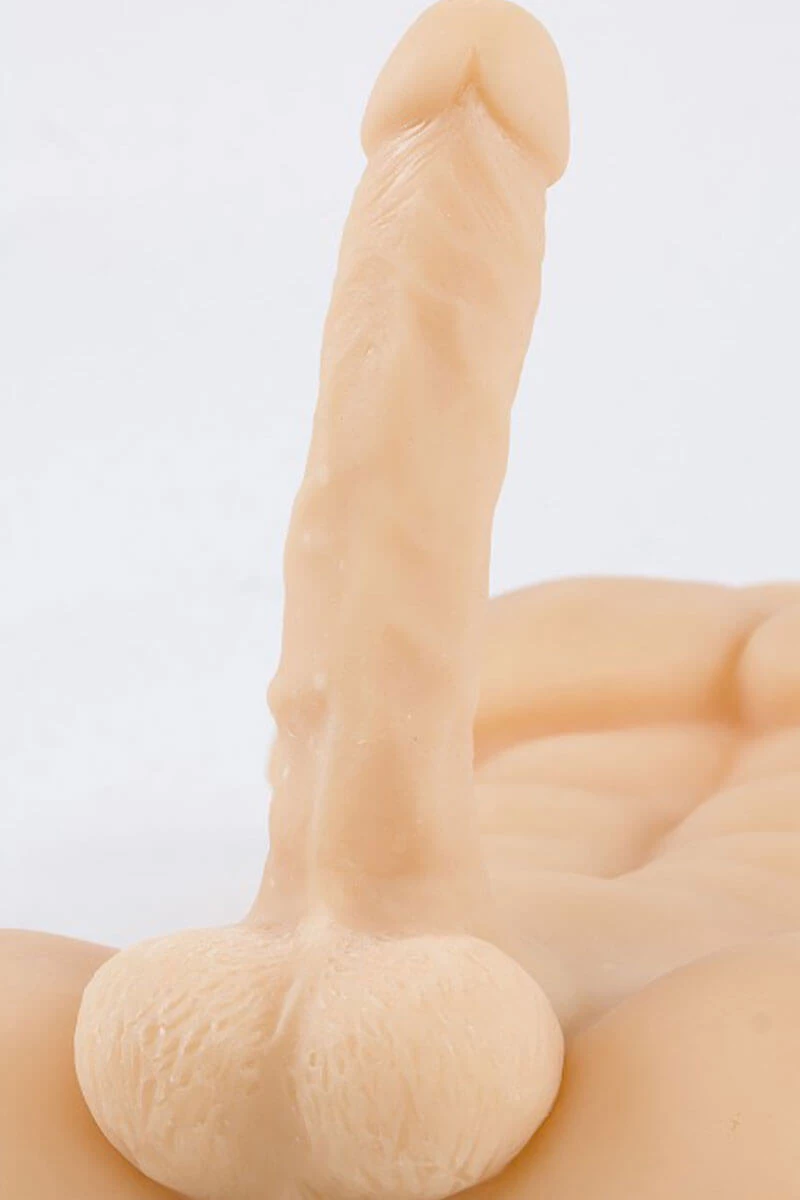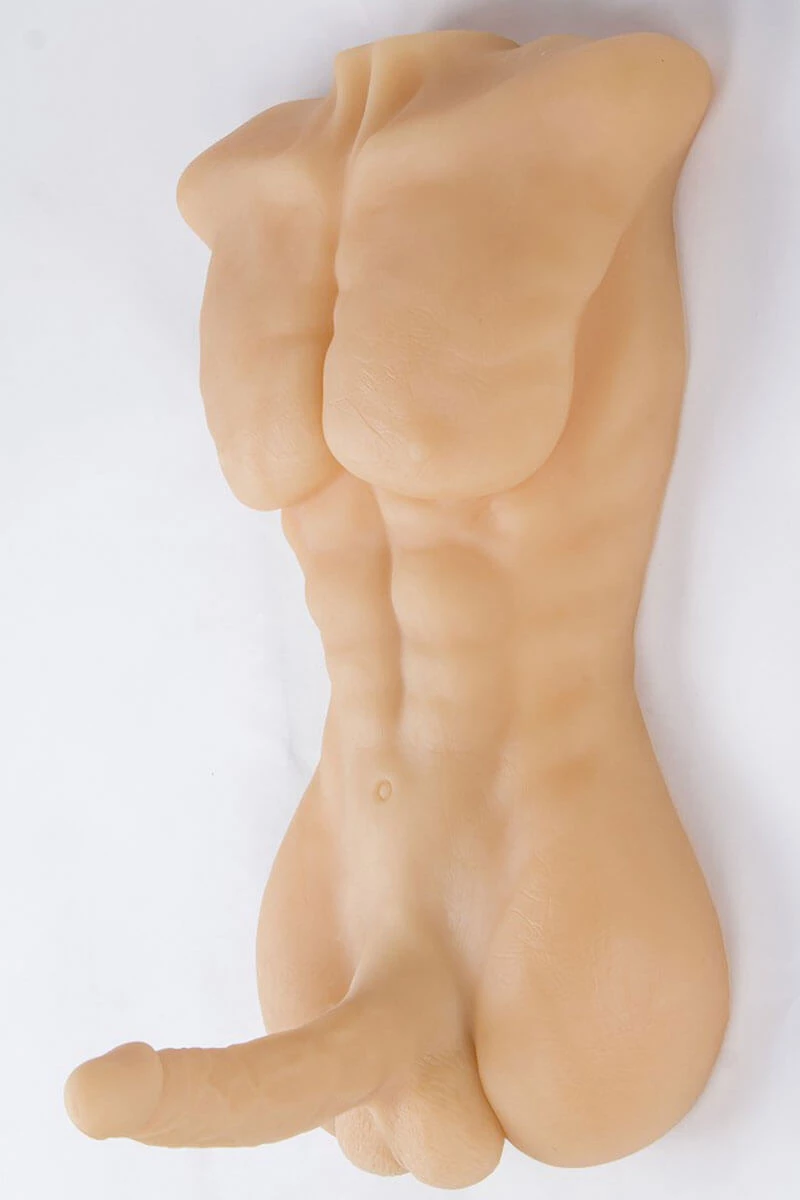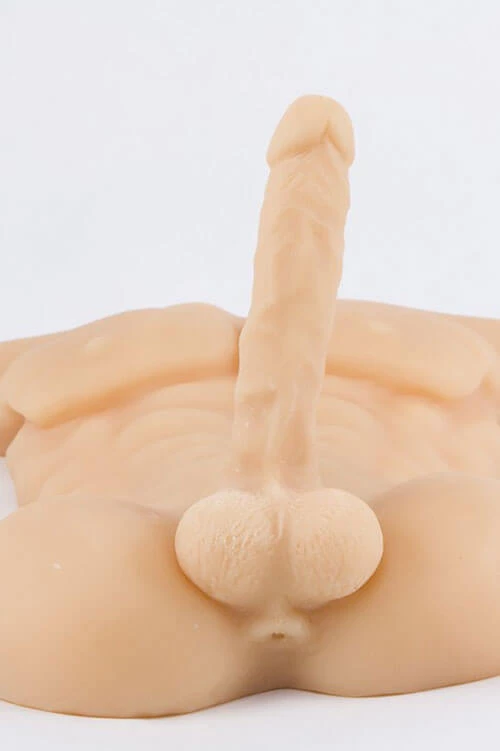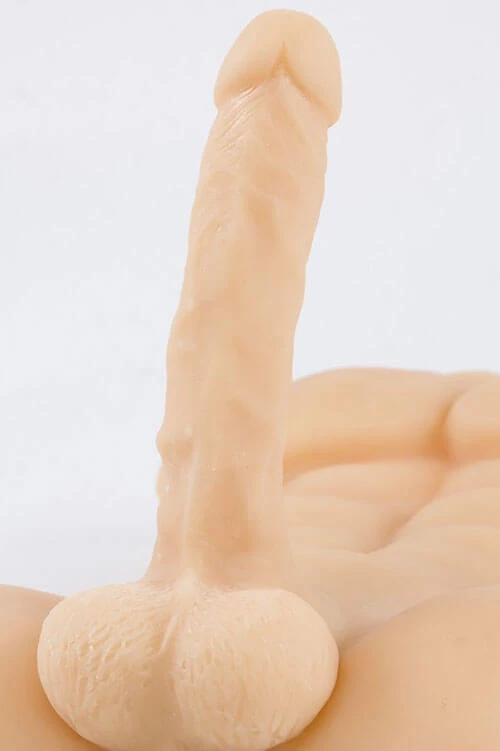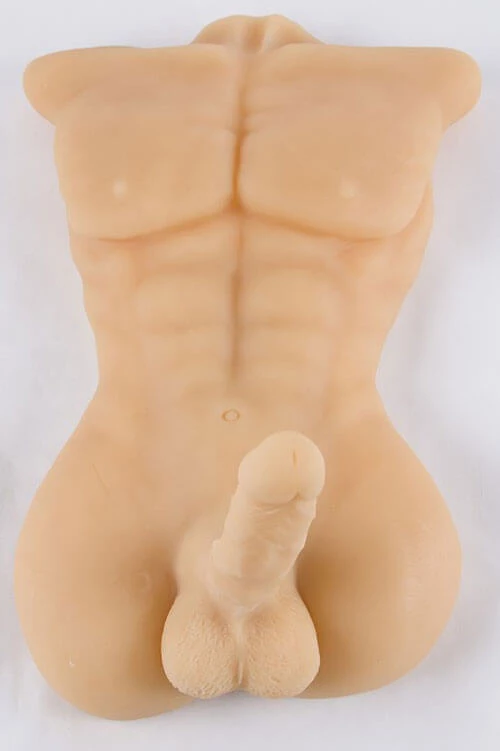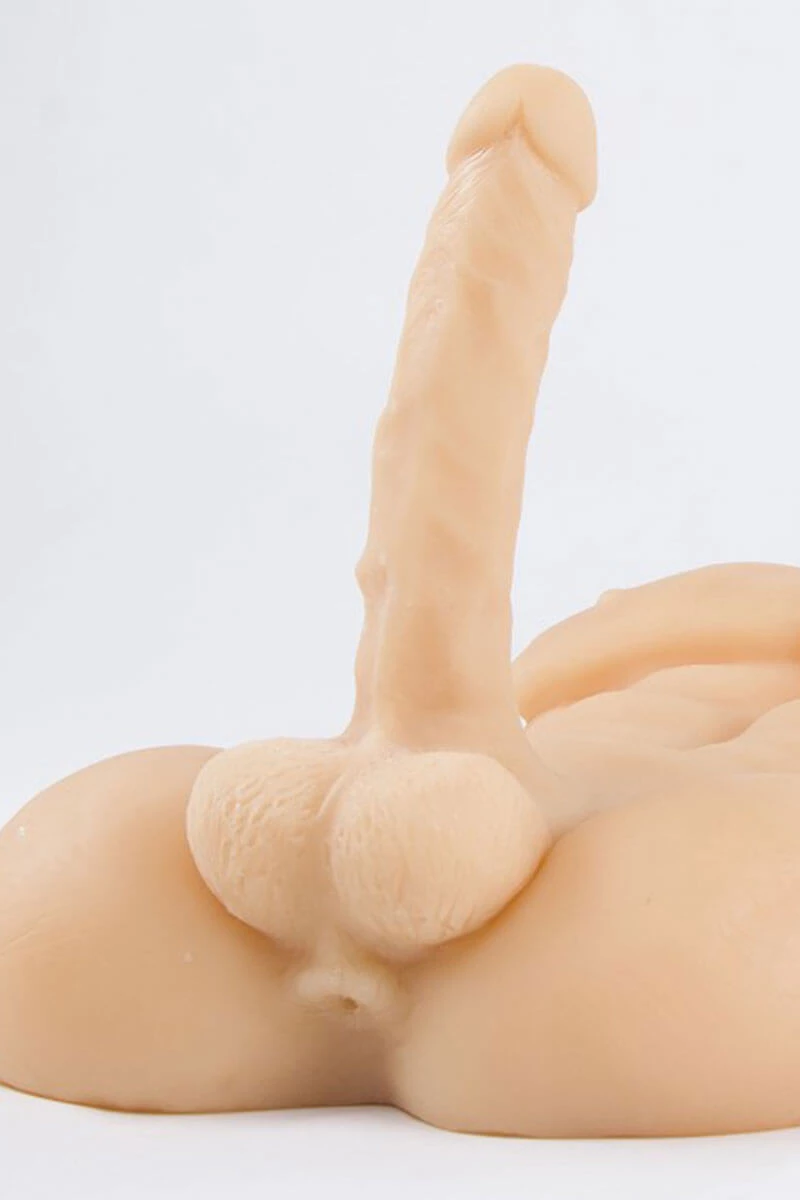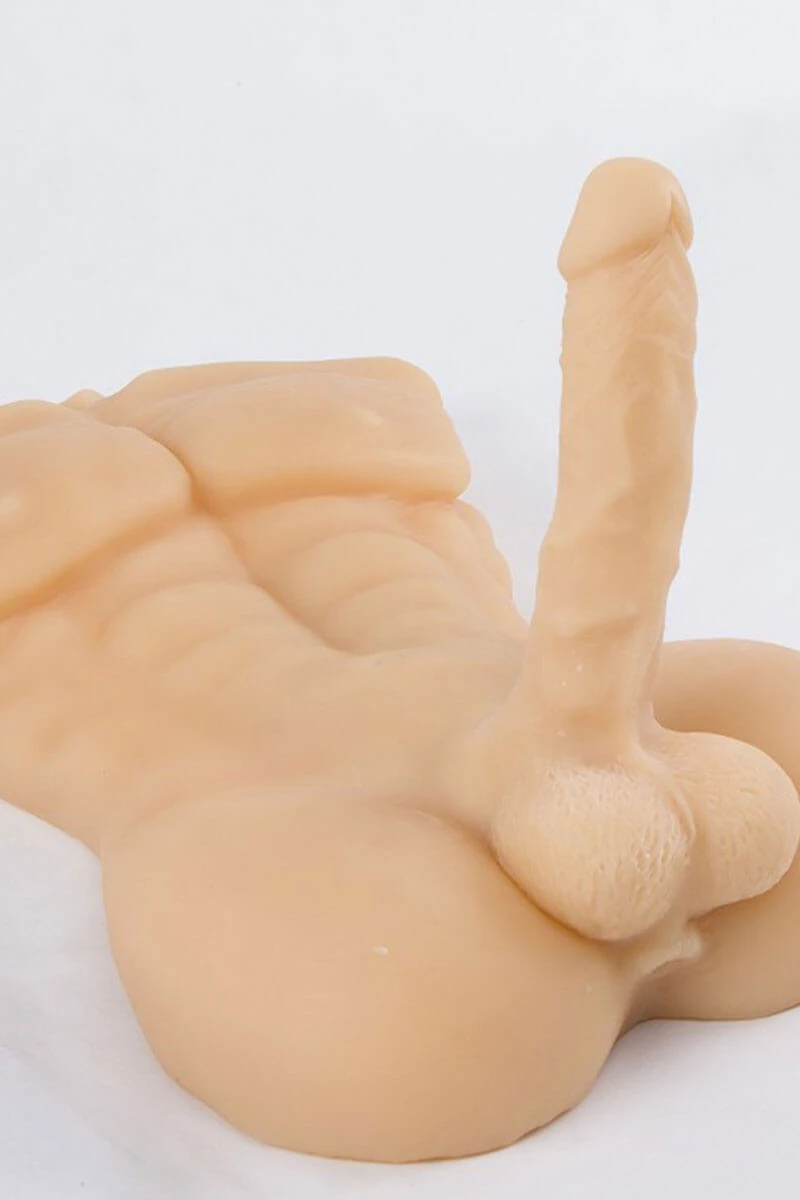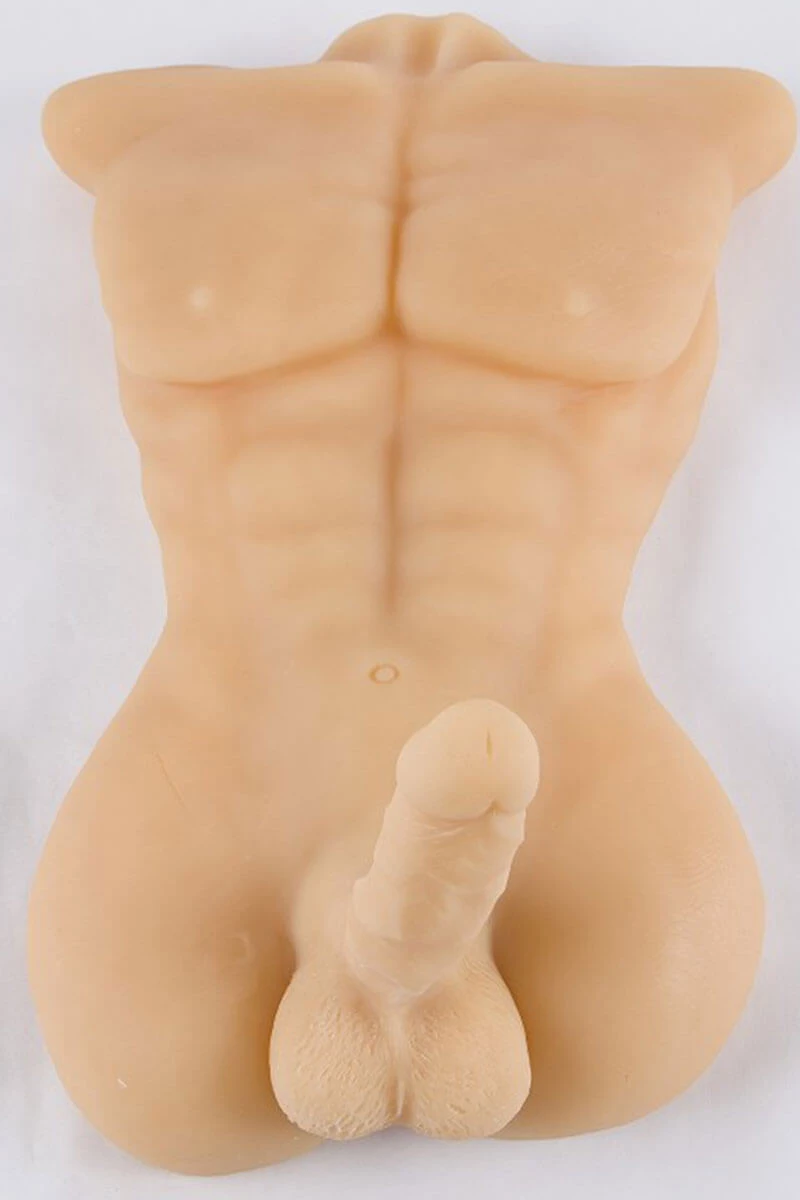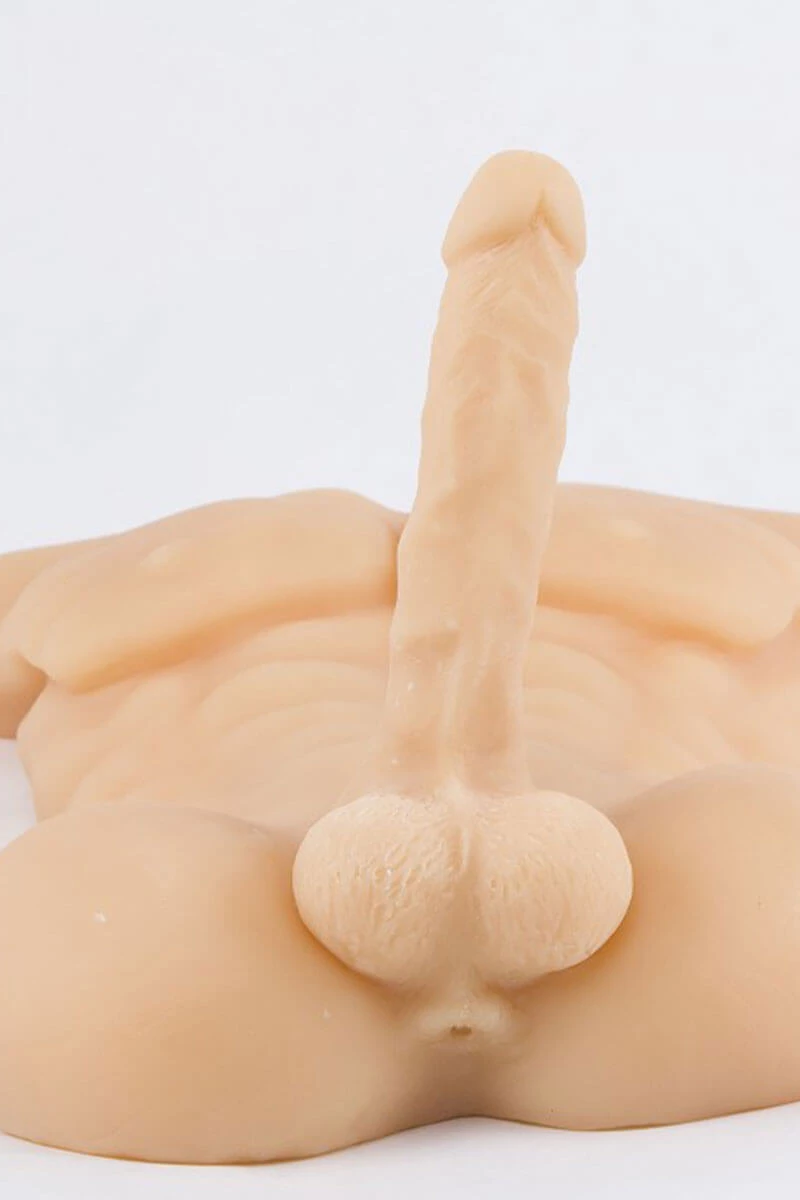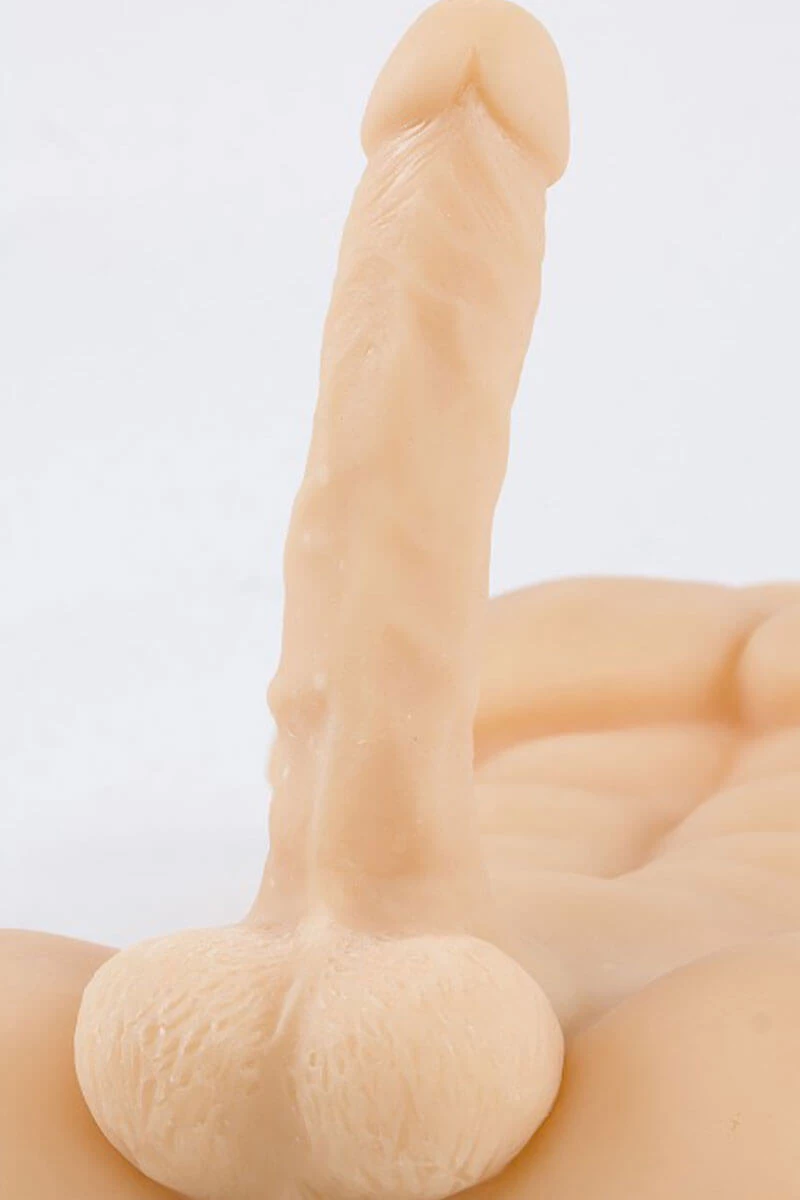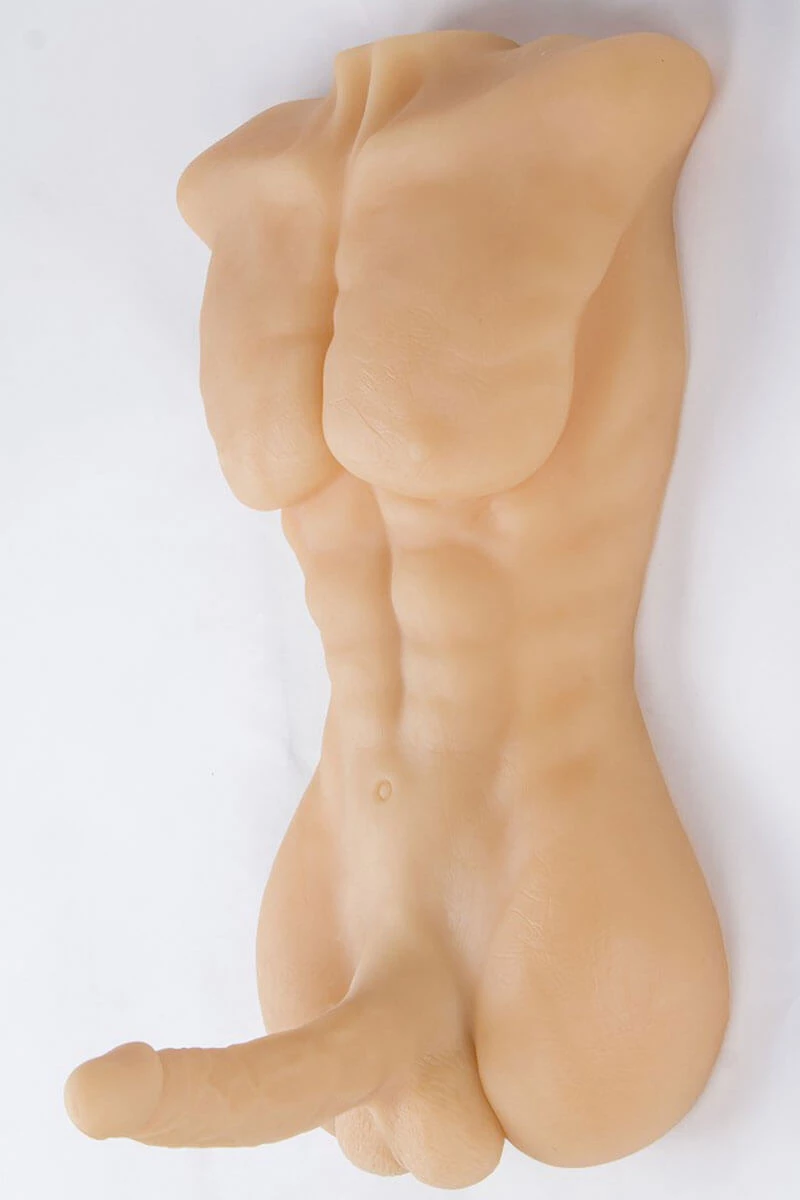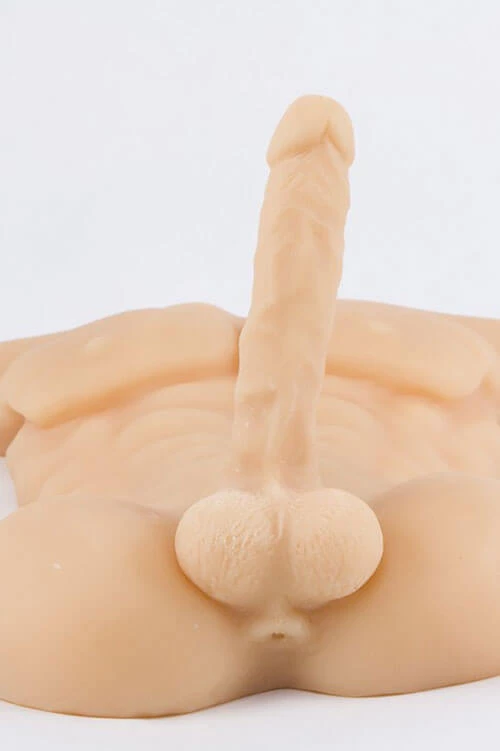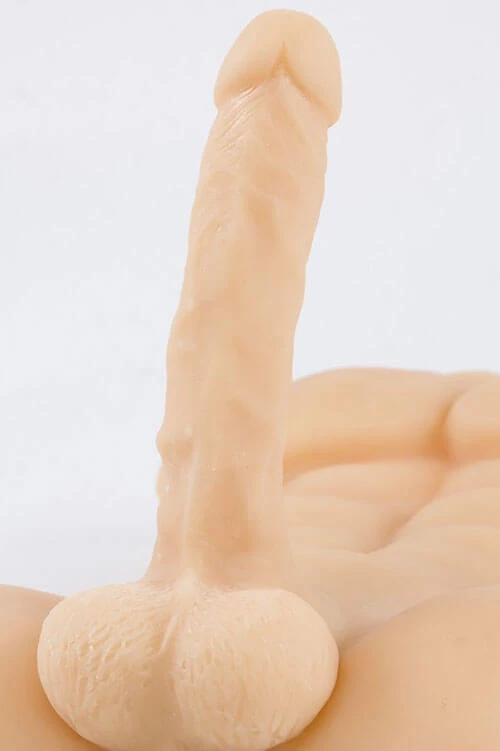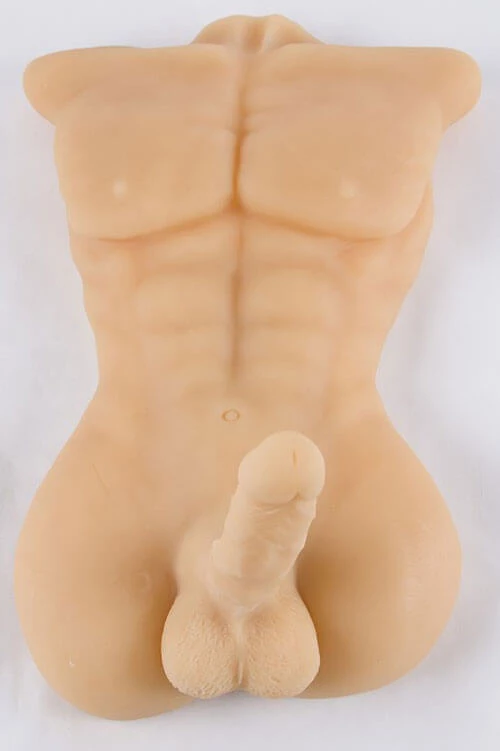 Available again soon! 🔥
We're out of stock, but don't worry! Just enter your email address and get notified when this product is available again.
100% discreet packaging
No drop shipping
Product information "dolloro® Sex Doll Torso Daniel"
You're not in the mood for a classic rubber p***y? They don't make you horny? You would prefer a thick d**k that can bring you over the edge? This
sex doll torso
is guaranteed to give you the most pleasure! And if you also like a tight ass, this torso masturbator will give you double the pleasure. In addition to a bulging c**k, this sex torso also has a nice tight ass that is just waiting to be filled.
Just look at the plump balls at the bottom of that long shaft. That's when you get really turned on right? When you think about how you will ride your new toy anally or vaginally, it almost makes you climax! Who needs a fake vagina for pleasure when you can have such a magnificent c**k on your sex doll torso? At the sight of this beautiful man's chest, one gets horny immediately! You'd rather penetrate tight asses? Then this sex doll torso will gladly present his ass!
The love doll torso Daniel is made of high-quality TPE. Therefore, the torso masturbator feels very natural and realistic. You'll feel like you're riding a real d**k or you're inside of a real ass. You won't want a half body sex doll with an artificial vagina anymore.
After this sex torso, you'll only want a thick c**k! The torso masturbator is 25.5 cm high, 35 cm wide and 55 cm long, with a weight of 8.1 kg. This means it's also perfect for harder sex. The c**k is 18.5 cm long. Are you ready to take it? It is best used with some lubricant and a condom to make cleaning your sex doll torso easier.
After a hot ride with your half body sex doll, you can clean your horny stallion with warm water. You're welcome to take him in the shower with you. You got the tight little ass dirty too? Then use a special spray bottle for an intensive cleaning to rinse out the ass of your sex doll torso. So that your horny toy remains permanently ready to f**k, you should regularly care for him with baby oil and baby powder. This will guarantee that the asshole on your torso masturbator remains permanently smooth and tight.
* Please note that the sex doll will not be delivered with pre-applied professional makeup. It was only applied for the product photos. The clothes, accessories and decorations depicted in the photos are also not included with the purchase of a sex doll.

** The visual breast size is simply a visual representation based on the figure and the proportions of the sex doll. This information is not suitable for ordering bras. For this purpose, the upper bust and full bust measurements from the size chart are used.
| | EU | US |
| --- | --- | --- |
| Height | 25.5 cm | 10.04 in. |
| Width | 35 cm | 13.78 in. |
| Length | 55 cm | 21.65 in. |
| Anus Depth | 17 cm | 6.69 in. |
| Penis Length | 18.5 cm | 7.28 in. |
| Weight | 8.1 kg | 17.86 lb. |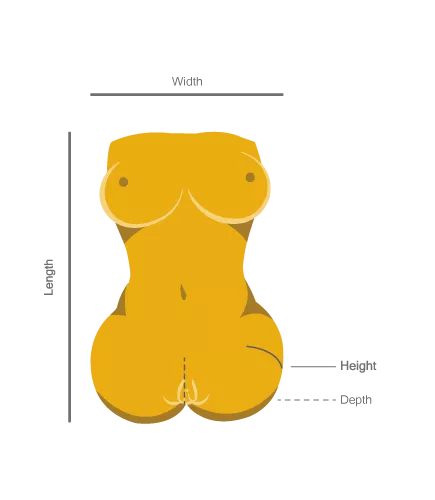 ---
WOW! Da ich zurzeit niemanden an meiner Seite habe und mir meine Dildosammlung langsam zu langweilig wird, dachte ich mir, ich hole mir diesen Half Body ins Haus! Bin echt begeistert wie real es sich anfühlt auf diesem Teil zu reiten. Meiner Meinung nach hat der Penis auch die perfekte Größe. Als Alternative zum herkömmlichen Dildo auf jeden Fall empfehlenswert!
Alternatives to dolloro® Sex Torsos
Your advantages with dolloro®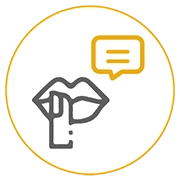 Discretion
Once you decide to buy a Sex Doll, we ensure a discreet buying process. There is no brand logo on the boxes. In addition, we communicate exclusively via neutral OBC mail address, on which neither as sender, nor in the subject dolloro® is communicated.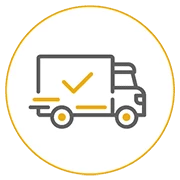 No dropshipping
At dolloro® there is generally no dropshipping! This means that your sex doll will not be delivered directly from the manufacturer to you, but will first arrive at our store. Only then will your sex doll be sent to your home. You also benefit from our dolloro® all-round carefree service.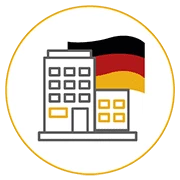 German retailer
At dolloro® you benefit not only from a large selection of realistic sex dolls. We also offer you a conscientious quality control and assurance. Our German customer support is discreetly available to answer your questions and our team will provide you with detailed answers.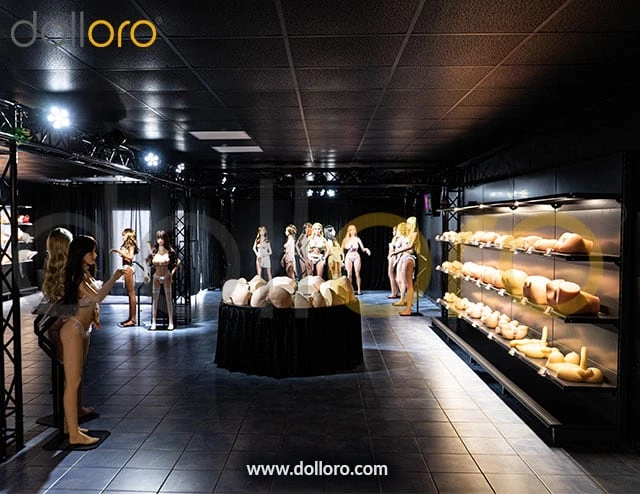 You are not convinced yet?
Then visit us in our big online sex doll showroom!
Here you can not only take a look at our hottest sex toys and sex dolls, but also feel and experience them directly on site at any time.
Did you already know? You have the possibility to easily book an online appointment for 60 minutes in the dolloro® online sex doll showroom.
✧ The best sex toys presented for you
✧ large showroom
✧ Unlimited experience of all sex toys desired
Our tip: the lifelike Sex Torsos
You might also like these lifelike sex toros.