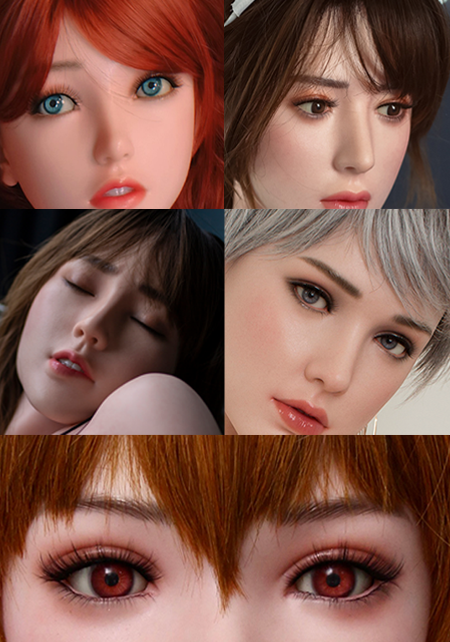 Product information "Torso Fiona"
You would like to have a sex-crazed plaything who always wants to have sex when you are horny? This
sex torso
gives you everything you want. The torso masturbator does not only have a p***y swollen with lust, but also a wonderful, tight ass that you can put to use anytime.
Look at the fine ass on this sex torso. Makes you want to penetrate it right away, doesn't it? The p***y is already completely swollen with horniness and is just waiting for you to finally give it some attention. So, get your lube, get that greedy fake vagina all wet and have your sweet release. The lubricant protects the skin of the
artificial vagina
and also ensures that the sex is more realistic. If you use a condom, the cleaning will be easier afterward.
The
sex doll torso
Fiona is made of high-quality TPE. This material feels natural. You'll think you're inside of a real c**t when it's really a very realistic vagina. This torso
masturbator
offers you two love holes, the vaginal with a depth of 23.5 cm and the anal 16 cm. The sex torso itself is 16.5 cm high, 26 cm wide and 25 cm long, with a weight of 5 kg. This way, it won't slip away if you like it rough.
After a hot session, you can clean the torso masturbator with warm water. Why don't you just take it with you in the shower or the bathtub. For a particularly intensive cleaning, it is best to use a special spray bottle. You simply insert this into the
fake vagina
or the holes you used and then rinse them out. If you regularly rub the ass and the artificial vagina with baby powder and baby oil, your sex masturbator will stay smooth and supple for a long time!
* Please note that the sex doll will not be delivered with pre-applied professional makeup. It was only applied for the product photos. The clothes, accessories and decorations depicted in the photos are also not included with the purchase of a sex doll.

** The visual breast size is simply a visual representation based on the figure and the proportions of the sex doll. This information is not suitable for ordering bras. For this purpose, the upper bust and full bust measurements from the size chart are used.
| | EU | US |
| --- | --- | --- |
| Height | 16.5 cm | 6.5 in. |
| Width | 26 cm | 10.24 in. |
| Length | 25 cm | 9.84 in. |
| Vaginal Depth | 23.5 cm | 9.25 in. |
| Anal Depth | 16 cm | 6.30 in. |
| Weight | 5.05 kg | 11.14 lb. |