Hello, my name is Alma. I am 33 years old and I'm a lawyer. My job is very exciting. I've had some pretty fun cases. I regularly fight for my clients and do everything I can to win in court.
I also love the contact with the clients. After a win, I like to celebrate the victory with my clients. However, it doesn't just stop at celebrating and a glass of champagne. Things often get heated in the office. I'm happy to take the lead on this one. But I can also let myself go very well and now and then also hand over the scepter to the men to satisfy my slightly submissive vein.
To win a case in court, I'd probably do just about anything. During the lunch break, I find it easy to relax and recharge my batteries for my new cases. I just let one or the other of my colleagues f**k me in the office. When my head is clear, I can work much better right away. However, I do not only do it with my colleagues, but also with the lawyers from the other side, if necessary.
I get everything I want! And if I have to put my c**t or ass on the line for it, I'm happy to do it. In addition, I've been told I'm very good at sucking c**k. I come across as very serious to most people, which is obviously a plus. And when the lawyers from the other side look at my cleavage and remember what happened between us before the trial, they only stammer empty words.
There are just advantages to looking harmless, respectable, and innocent, but being a little b***h. So, don't let my looks mislead you. With my feminine weapons, I'll take on any guy. Well, do you dare to meet me?
Product information "Alma (33 years) "
Love doll
Alma, who seems serious at first glance, is a lawyer by profession. She would do anything to win a case. So, she lets herself be f****d in the ass and c**t by the lawyers from the opposing side. In addition, she has a hot blowing mouth, which she knows exactly how to use.
The sex doll has long black hair and brown eyes. Her sensual mouth and her firm B-cup tits seduce every man! The 1.72 m tall and slim
real doll
has slightly tanned skin. The hot love doll Alma likes to wrap her long legs in stockings. With her extravagant high heels, her legs look even longer and more arousing. They are like a signpost to her hungry c**t that would love to feel a c**k inside her all the time.
This
sex doll
prefers to wear classic suits and discreet jewelry.
| | |
| --- | --- |
| Age: | Hot Mom (30-38 years) |
| Ass: | Bubble butt |
| Body Type: | Athletic |
| Eyecolour: | Brown |
| Gender: | Female |
| Hair Colour: | Black |
| Hair Length: | Medium |
| Hair Style: | Straight |
| Height: | Tall (1,67-1,73 m) |
| Material: | TPE |
| Size in ft.: | 5,64 |
| Type: | Latin or Mediterranean |
| Tags: | Bubble butt |
| Visual breast size**: | B (medium) |
| Manufacturer: | WM Doll |
* Please note that the sex doll will not be delivered with pre-applied professional makeup. It was only applied for the product photos. The clothes, accessories and decorations depicted in the photos are also not included with the purchase of a sex doll.

** The visual breast size is simply a visual representation based on the figure and the proportions of the sex doll. This information is not suitable for ordering bras. For this purpose, the upper bust and full bust measurements from the size chart are used.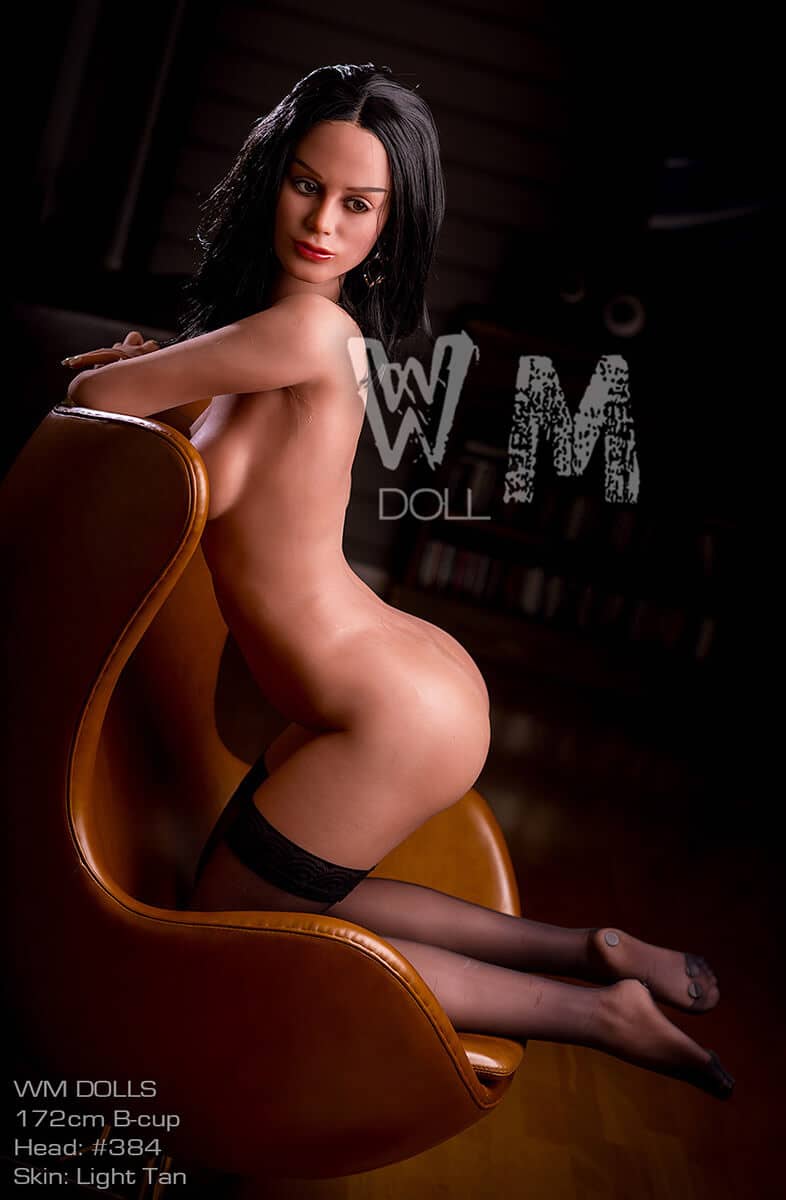 | | EU | US |
| --- | --- | --- |
| Height | 172 cm | 5.64 ft. |
| Full Bust | 79 cm | 31.10 in. |
| Under Bust | 66 cm | 25.98 in. |
| Waist | 58 cm | 22.83 in. |
| Hip | 86 cm | 33.86 in. |
| Foot Length | 21 cm | 8.27 in. |
| Shoulder Breadth | 38 cm | 14.96 in. |
| Vagina Depth | 18 cm | 7.09 in. |
| Anus Depth | 15 cm | 5.91 in. |
| Oral Depth | 12 cm | 4.72 in. |
| Weight | 39 kg | 85.98 lb. |