Half Body for Sale
These horny toys are perfect for beginners who are still a little inexperienced in the colorful world of sex toys or who would like to own a love doll, but don't have the funds. Our half bodies for sale combine a sexy feeling and realistic design at an unbeatable price. They are super handy due to their size and can be stored away much more easily than a complete love doll.
The half bodies for sale only represent the upper body, including the vaginal and anal opening, and are available in different skin colors. When your personal half body arrives at your house, you'll be spoiled for choice as to how you want to have fun with your sex toy.
The sweet toys are all made of TPE (thermoplastic elastomers) and come in many different colors, shapes and designs. The skin-like material TPE is quite resistant, stays in shape even after the wildest sex and gives you a real sex experience.
Buy your Half Body
You haven't been able to find a reliable provider to buy half bodies? Welcome to dolloro! You'll definitely find something here that you like. We supply our customers with the best sex toys from market leading manufacturers all around the world. Notice how many of our half bodies for sale have an 'ultra-realistic 'seal'? Well, each of these toys have been evaluated and chosen by our employees so that you can buy half bodies online without worrying about the quality. We hope you enjoy shopping with dolloro!
Forget jerking off on your own and shop to your heart's content from our large selection of half bodies for sale.
dolloro. Nr. 1 Shop with Your Favorite Half Bodies for Sale
What makes the half bodies for sale at dolloro so special? Well, it all comes down to a few reasons; our huge selection of products, the fact that we have the best brands on offer, our ultra-realistic seal, our great customer support and the German perfection that we maintain in all purchasing processes. Convinced? We know that the half bodies for sale in our shop will blow your mind.
All of the half bodies for sale at dolloro have been specifically evaluated and only the toys that tick all of the boxes make it into our shop. We will only sell the most realistic products and those with the ultra-realistic seal are truly lifelike. Additionally, you have the option to easily purchase your new lust booster through our online shop, or you can visit our showroom to view our bestsellers if you'd prefer.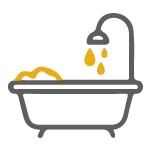 Warm water
To increase the fun factor with your toy, you can easily heat the velvety soft TPE and the corresponding openings to body temperature (around 37 degrees).
Before using your half body, place it in a bathtub or water bath for 5 to 10 minutes and let the TPE store the heat.
Tip: Have fun with your it in the bathtub and enjoy the relaxing warmth of the water.
Heating gadgets
The velvety soft TPE all half bodies for sale at dolloro are made of is perfect for storing heat and provides a more real feeling during sex.
You can easily heat the pleasure openings with a special USB heating rod.
You can achieve the same effect with an electric blanket. Be careful that the temperature is not set too high.
An optimal heating time of approx. 10 minutes should be used for both methods.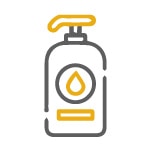 Lubricant
Whether it's sex with a real woman or an erotic love session with your half body, lubricant can make intimate lovemaking a lot more interesting for you.
Every half body for sale comes with tight love holes. Still lubricant can achieve a wonderful gliding feeling and pleasant rhythm.
Before you start enjoying your sex toy, you can rub a splash of high-quality lubricant into your favorite love openings.
Afterwards, make sure you clean it thoroughly to prevent the formation of bacteria.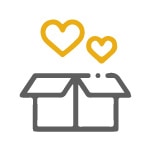 Correct storage
Although the TPE all half bodies for sale are made of is quite resistant, certain environmental influences can have a negative effect on the feel or look of your toy.
Protect your new purchase against permanent sunlight to prevent the material from becoming porous.
It's best to store it in a discreet box to prevent the toy from getting dusty.
The correct cleaning & care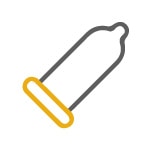 Sex with condom
If you want to keep the cleaning and care of your half body simple, you should use a condom when having sex with your favorite toy.
Hence you should make sure you have enough at home before choosing your perfect half body for sale.
This will save you a lot of time during the subsequent cleaning process and you can be sure that every one of the pleasure openings will remain sparkling clean.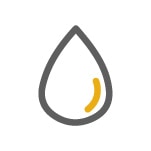 Hot water
After you have come, the half body must be cleaned, preferably immediately. This way, no bacteria can form in the narrow pleasure openings.
To do this, hold the sex toy under hot water and wash out the relevant areas thoroughly.
Afterwards, you have to let it air dry and then it is ready for another round.
Tip: Use gloves to avoid scalding yourself in hot water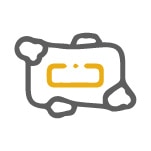 Mild soap
When cleaning with water, it is especially effective if you use mild soap.
To do this, just put a few drops on and into your toy and let it foam up with the help of the water and light movements and then rinse it off well.
It is best to use soap products made for babies, so you can be sure that there are no colorants or aggressive substances in the soap that could attack the TPE.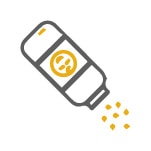 Baby powder & baby oil
Since every half body for sale at dolloro is made of velvety soft TPE which is modelled on human skin, it is important to give it extra care from time to time.
For this purpose, you should use baby powder and baby oil, as these are usually free of strong perfumes or dyes that would damage the material.
You can regularly rub in some baby powder into the TPE skin to maintain the velvety soft feeling. For brittle areas and to prevent the TPE from drying out, a little baby oil can also help.